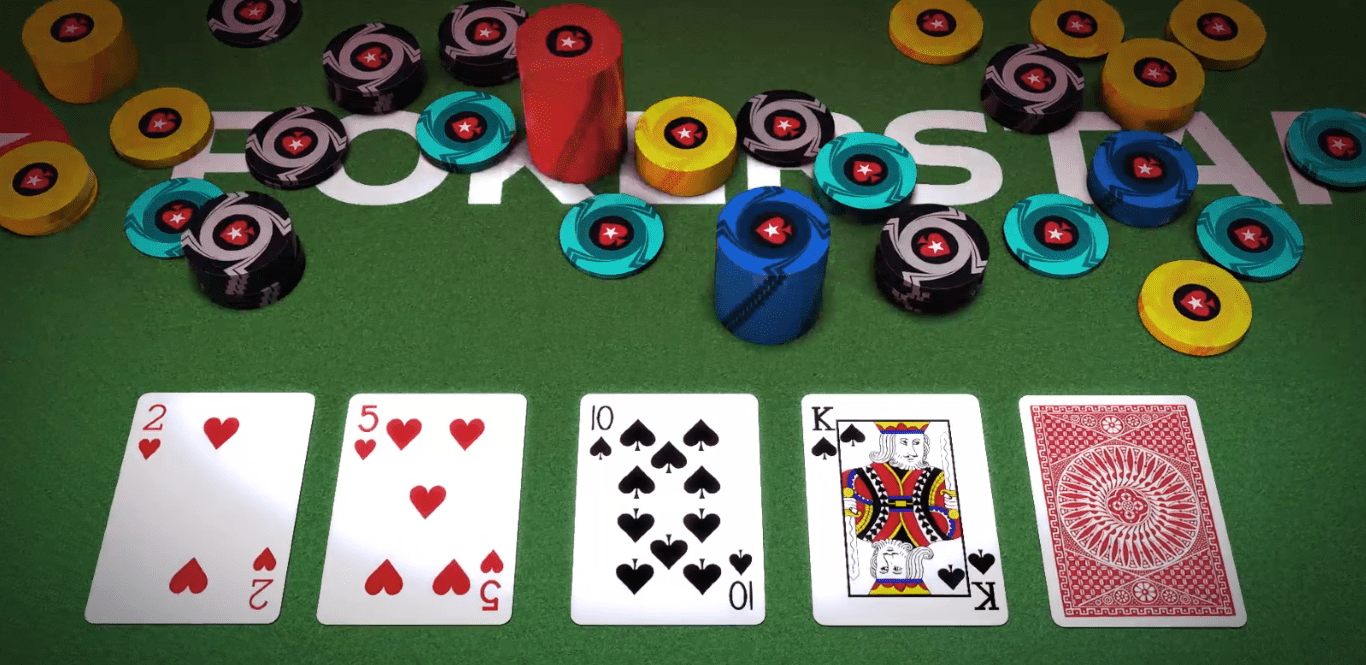 In 2016, US online poker fans rejoiced as the world's largest online poker room once again opened up for operations on US soil. PokerStars was back in the USA and open for business in the state of New Jersey. And just three years later, the brand had expanded its operations to include Pennsylvania. 
So let's take a closer look at what online poker players in NJ and PA can expect from the world's most popular online poker brand. 
But first, a little history. 
PokerStars re-enters the US market
PokerStars' 2016 launch in New Jersey was the brand's first foray into the US market since the infamous Black Friday. As you may know, April 15th 2011 was the day that the US Justice Department shut down all online poker operations in the USA. 
PokerStars, Full Tilt Poker, Absolute Poker, and UB Poker were all shut down and US online poker players were left with no legitimate platforms to play on. 
However, in 2013 NJ Governor Chris Christie signed bill A2578/S1565 which authorized licenses for online gaming sites once they were partnered with existing land-based Atlantic City casinos. 
Although several brands such as 888poker and PartyPoker began operations by the end of that year, due to the Black Friday debacle, PokerStars was ominously absent. In fact, it wasn't until 2015 that the brand's return to NJ was finally approved thanks to a partnership with Resorts Casino Hotel. 
Red tape delayed the intended 2015 launch, but by 2016 it was full steam ahead as PokerStars launched and quickly became the dominant force in the local online poker industry. 
Then in 2019, PokerStars opened for operations in Pennsylvania becoming the state's first licensed online poker room. 
How it works
As PokerStars sites in the US are state-specific, the company only allows those who are located within a state's limits to play. 
Anyone with an existing PokerStars account can play if physically located in either New Jersey or Pennsylvania BUT if you want to play for real money, you'll need to create a NJ or PA PokerStars account. 
During the Black Friday shutdown, PokerStars were the only provider to cooperate fully with the US Justice Department. And now that they are finally back in the States, the company is fully committed to working within the parameters of the law. 
Unfortunately for local players, this means that the world's largest poker room is considerably smaller in NJ and PA than elsewhere in the world, but we'll get to that later. 
What are the requirements to register?
In both states players must be 21 or older to register and play. 
Players must also be physically located in either New Jersey or Pennsylvania to play on the state's localized PokerStars site. 
Players must also have a valid Social Security number and a physical address in the USA. 
Players do not need to be residents of either NJ or PA. 
What games are available?
Players in New Jersey or Pennsylvania won't find the exact same game variations that are available on the international PokerStars site, but all of the most popular ones are there. 
Players can play 
No-Limit Hold'em 

Pot Limit Omaha

Omaha Hi-Lo 

Stud & Stud Hi-Lo

No Limit & Limit 5-Card Draw

Courchevel & Courchevel Hi/Lo

HORSE

8-game mix (PokerStars own version of HORSE that includes NLH, PLO and 2-7 Triple Draw)

Five-card Draw 

Badugi

2-7 Triple Draw & 2-7 Single Draw
It's worth noting that most of the action for cash games tends to be in No-Limit Hold'em and Pot Limit Omaha low stakes games. 
One of the most frequently asked questions about PokerStars NJ and PA is whether or not Zoom is available and we're happy to say that yes it is. 
For those that don't know, Zoom is fast-fold poker that allows you to leave a table and instantly join another game as soon as you fold. 
And then there are the tournaments which deserve a section all of their own
Tournaments
PokerStars has built a reputation as the home of incredible online tournaments with only GG Poker coming anywhere close in terms of prize pools and range of tournaments. 
However, with PokerStars NJ and PA both limited to local players, tournaments aren't quite as good as those available globally with the most notable absentee being the Sunday Million. 
Even so, the brand has done a good job of working with what they have. 
Sit & Go tournaments are available in heads-up format. Buy-ins range from $1 right up to $500 with No Limit Hold'em, Pot Limit Omaha, and Pot Limit Omaha Hi-Lo available as Sit & Gos. These are usually single table tournaments with 6 or 9 players at a table but 2 or 3 table tournaments are also popular enough. Games start one a predetermined number of players register.
Spin & Go is a three-handed lottery style tournament with random prize pools. These are good fun to play as you only discover how much you're playing for after the game starts. Believe it or not, you could win as much as 1,000 times your buy-in. Recently, the brand introduced a $1,000,000 top prize on their Saturday Spin & Gos in New Jersey. 
Multi Table Tournaments also known as MTT run every day and you'll find a new tournament starting practically every few minutes. 
These are No Limit Hold'em tournaments with buy-ins ranging from $1 up to $500. 
The guarantees are pretty much nailed on as PokerStars rarely gets this wrong. So when you see a guarantee for a tournament, you can bet there'll be just enough players to hit that number. 
The most popular regular tournaments are the Daily Bigs which offer low buy-ins and high guarantees. 
The schedule is as follows:
(16:00 ET) The Big $5 — $5 buy-in — $500 guaranteed
(17:00 ET) The Big $30 — $30 buy-in — $1,000 guaranteed
(18:00 ET) The Big $50 — $50 buy-in — $2,000 guaranteed
(18:00 ET) The Big $10 — $10 buy-in — $1,000 guaranteed
(19:00 ET) The Big $20 — $20 buy-in — $1,500 guaranteed
Another popular tournament is the super knockout KO Fever. In this tournament a bounty is placed on each player's head and if you knock that player out you win cash. In the progressive KO tournaments, when you knock a player out the bounty on your head increases so the better the player, the higher the bounty. 
Nightly Stars are $100 buy-in tournaments that take place every night with a guarantee anywhere in the region of $5,000 right up to $10,000. 
There's also a $250 Super Tuesday with a $10,000 guarantee and a $250 Thursday Thrill which is a progressive knockout format. 
The Sunday Majors are the biggest weekly events that we suppose are the NJ and PA version of the Sunday Million. It's not quite on the same level but the guarantees are pretty good for sites with limited player pools. 
The schedule is as follows 
(16:00 ET) Sunday Warm-Up — $50 buy-in —$8,500 guaranteed
(17:00 ET) Sunday Storm — $10 buy-in — $4,500 guaranteed
(18:00 ET) Sunday Special — $200 buy-in — $45,000 guaranteed
(19:00 ET) Sunday High Roller — $500 buy-in —  $15,000 guaranteed
(22:00 ET) Sunday Supersonic — $75 buy-in — $5,000 guaranteed
Of course, whether you're playing in NJ or PA, you're probably not going to play for life-changing sums. That's just down to numbers — fewer players means lower guarantees. 
But this is PokerStars and when it comes to tournaments, they always have something big in the works. 
In New Jersey there's the New Jersey Championship of Online Poker (NJCOOP) that was played over 54 events in October of 2020 and had a guaranteed prize pool of $1 million. The highlight of the tournament was the $300 no-limit hold'em, $125,000 guaranteed Main Event. 
The Pennsylvania Championship of Online Poker (PCOOP) was a 50-event series played in September of 2020 with a guaranteed prize pool of $1.5 million. The highlight of this tournament was the $300 no-limit hold'em, $200,000 guaranteed Main Event. 
PokerStars also introduced a Summer and Winter Series in both states with prize guarantees ranging from $500,000 up to $750,000. 
What was that you were thinking about life-changing sums of cash? 
It may not be the Sunday Million but it's still pretty good. 
One last thing, daily tournament schedules are the same in both states. Series formats are also similar in both states but schedules understandably differ. 
Player traffic 
Unfortunately, this is the one aspect of PokerStars US operations that falls short of expectations, and it just so happens to be one of the most important — player traffic. 
As we explained earlier, when you choose to play on PokerStars NJ or PA, you only play against players who are located in the same state as you. 
New Jersey has a population of 9 million while Pennsylvania has a higher population of 13 million. What this means is that player pools are somewhat limited, although this doesn't mean that poker rooms are ghost towns. 
As you can imagine, with tournaments like those we listed earlier that boast some significant prize guarantees, there are plenty of players in both states. 
There are usually enough players to get most daily tournaments going, but don't expect a huge playing field. 
Remember though, this also means that events are shorter and potentially easier to win. 
Less popular poker variations such as Badugi may not run very often as there's just not that many people interested in playing. However, PokerStars does allow you to host home games through the lobby in both NJ and PA. So if you really need your Badugi or 2-7 Triple Draw fix, you can invite a group of friends to join your home game. 
Prize guarantees in Pennsylvania are understandably bigger than those in New Jersey but this may not be the case for too long. If Pennsylvania joins the Multi-State Internet Gaming Association (MSIGA) PokerStars will be able to merge both player pools. 
This would allow them to offer interstate tournaments with significantly larger prize guarantees than they currently offer. Watch this space. 
Software 
Players who register on either the NJ or PA PokerStars website will need to download software to play. This is the same software that is used on the global site and contains mandatory geolocation tracking software to ensure that all players are within state lines. 
An app is also available on both Android and iOS although there is no version for Windows phones. Interestingly, PokerStars allows for easy transition between their mobile app and the desktop software so you can easily move from one device to another without disrupting your game. 
The software is fast, lightweight and easy to navigate with all the game options listed right across the top menu. 
It may not be the best in class (Global Poker's browser-based software is really good) but it does exactly what it's supposed to do with very few glitches. 
Sign-up bonuses
PokerStars have made sure that their US-based players get a pretty good first deposit bonus. In fact, they'll give you two bonuses. 
The first is a $30 bonus when you deposit $20. The $30 comes in the form of $10 into your account with 36 hours of making your first deposit, 5 Spin & Go tickets to the value of $10, and then a final $10 credited to your account seven days after your first deposit. 
The second bonus is a 100% deposit match up to a maximum of $600. The great thing about this bonus is that you don't need to deposit $600 all in one go. You can spread it over three deposits but they must all be within 60 days of that first deposit. 
Now you don't get all of that bonus $600 in one lump. It comes in $10 chunks every time you hit 140 redemption points. You get 5 points for every dollar you pay in rake or fees so this means that you're actually getting some of your rake back if that makes sense. 
Rewards
The rewards available on PokerStars NJ and PA are practically the same as those available on the international site. As a registered player, you become a member of the Stars Rewards program. 
Your rewards are personalized based on the games that you play. So someone who plays a lot of tournaments may receive free tickets whereas those who play cash games might get a bonus. 
Rewards come in prize chests that vary in value. The more you play the higher the value of your chest. You can open these chests at any time but if you don't open them, they'll disappear after 30 days. The chests are in six colors — blue, bronze, silver, gold, diamond and black. 
As you can see from the image above, blue chests typically have rewards that range in value from 25 cents up to $5. Black chests, on the other hand have rewards that can be worth anywhere from $35 up to $700. 
You may also receive StarsCoins in your chest. These coins can be used in the PokerStars store to buy merchandise or tournament tickets. You can also exchange your coins for cash. 
Deposits and withdrawals
This is pretty straightforward. 
PokerStars New Jersey and Pennsylvania both accept the following:
Visa/Mastercard

Stars transfers

PayPal 

PayNearMe

Skrill

PokerStars Play+ Card

E-checks
Stars transfers are instant deposits through online banking. This option is only available through the following banks' online banking: 
Bank of America, BB&T, Capital One 360, Chase, PNC, Regions, SunTrust, S. Bank, Wells Fargo
Players in New Jersey can also deposit cash into their PokerStars account by visiting Resorts Casino Hotel. 
Withdrawals options aren't quite so extensive with four methods currently in place. 
These are:
Electronic checks

PayPal

Skrill

PokerStars Play+ Card
Players in New Jersey can also cash out at the Resorts Casino Hotel. 
At this point you're probably wondering what a PokerStars Play+ Card is. It's a prepaid card account that is paired with your Stars Account. Getting one is pretty simple and since it's a prepaid card, there's very little waiting time as no credit check is required. 
A Play+ card can be used anywhere that Discover is accepted and even at ATM machines that accept PULSE and NYCE cards. 
Customer Support 
This is one aspect of both sites that we're not that impressed by. 
As with PokerStars international, there's no live customer support option which we still find baffling. If you have any issues with the site you'll need to contact support via email which isn't ideal if you have an issue that needs dealing with immediately. 
But credit where it's due — the support team are actually quite helpful and will usually reply to your email within an hour at the most. 
Still, for some issues we'd still rather have that live support option. 
What about HUDs
There's a lot of debate in the world of online poker about the use of HUDs (heads up displays) with most feeling that they give an unfair advantage to experienced players.
An HUD allows you to gather data on players and how they play. You can then use this data to make decisions based on your opponent's playing habits. Some feel that HUDs are great for improving your skills but there's no doubt that they can give you an edge. 
The majority of online poker providers have opted to ban HUDs outright which seems like the best option for all involved. However, PokerStars have taken a different approach and created a list of HUDs that they approve for use on their sites. 
PokerStars NJ & PA pros and cons
Pros
Good range of tournaments

Great mobile app with complete range of game options

Impressive sign-up bonus

Extensive range of games at every limit

Fast-fold games (Zoom Poker)
Cons
Lower prize guarantees 

Smaller player pools

No live customer support option

Still allows HUDs
What's the final conclusion?
Overall, we'd say that PokerStars NJ and PA are well-run poker rooms that offer players in each state very good online poker options. 
Although player traffic may not be on the stratospheric levels of PokerStars' international site, it's still high enough for both sites to run some decent tournaments with impressive guarantees. 
If Pennsylvania joins the Multi-State Internet Gaming Association (MSIGA) as is expected, then we can expect to see some significant improvements in player traffic as player pools from both states merge. 
Even if that fails to materialize, we'd still say that PokerStars is well worth a look for online poker players in New Jersey and Pennsylvania.