Pennsylvania Poker Laws & Legislation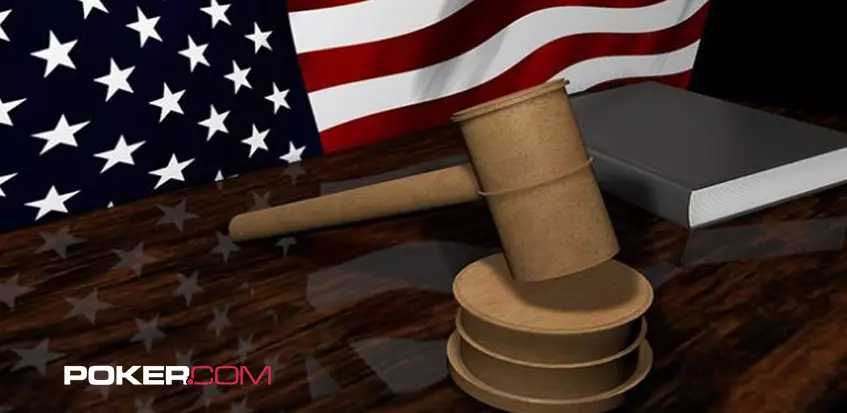 In recent times, the Keystone State has become quite liberal in its attitude towards gaming and casinos, but what about the online industry? Can Pennsylvanians play online poker at a state-regulated poker website or are they limited to offshore platforms?
Online poker laws in the state of Pennsylvania
Thankfully, the state laws that apply to gambling are quite concise and pretty straightforward. Although they don't mention poker specifically, we can be quite certain that poker is included as a form of gambling. The reason for this is that during Commonwealth of Pennsylvania vs. Watkins, the Superior Court published an opinion that Texas Hold'em was 'unlawful gambling' for the purposes of state law.
While this may not seem like good news, if we take a closer look at the laws in question, it's not all bad.
First let's take a look at Title 18 Section 5513:
5513. Gambling devices, gambling, etc.
(a) Offense defined.–A person is guilty of a misdemeanor of the first degree if he:
(1) intentionally or knowingly makes, assembles, sets up, maintains, sells, lends, leases, gives away, or offers for sale, loan, lease or gift, any punch board, drawing card, slot machine or any device to be used for gambling purposes, except playing cards;
(2) allows persons to collect and assemble for the purpose of unlawful gambling at any place under his control;
(3) solicits or invites any person to visit any unlawful gambling place for the purpose of gambling; or
(4) being the owner, tenant, lessee or occupant of any premises, knowingly permits or suffers the same, or any part thereof, to be used for the purpose of unlawful gambling.
Parts (2), (3), and (4) are most relevant to poker players. As with many other states, these laws are obviously in place to target those who run illegal gambling enterprises and not the individual player. So unless you're organizing illicit games, you have nothing to worry about when playing online poker in the Keystone State. In fact, the state passed online poker legislation in 2017 that legalized the game, but more on that later.
There are, of course, other laws that prohibit a variety of gambling related activities. These include manufacturing or possessing gambling equipment, pool selling and bookmaking, and conducting an unauthorized lottery among others. These are mostly misdemeanors and carry fines of up to $10,000 and/or jail terms of up to 5 years.
In Title 4 Amusements, Part II – Gaming, we find the laws that apply to real money gaming within the state. Again, while these laws are described in minute detail, they are in place to deter illegal operators or to stop licensed operators from cheating their customers. The fines for these infractions can climb to an astronomical $1million.
Even with these deterrents in place, offshore poker companies continue to provide their services to Pennsylvania residents. We can only guess that this means that the state authorities aren't too bothered about online poker operators or players taking part in the game.
The history of gambling in Pennsylvania
Pennsylvania is also known as the Quaker State because as one of the original 13 states of the United States, it was run by Quakers. The Quakers were quite firm in their stance that gambling and any form of revelry was strictly prohibited. In fact, they even thought of the Puritans as being a little too liberal.
When the colony was formed in 1681, the legislature took immediate action to ban all forms of riotous sports and gambling in all shapes and forms. The British who had ultimate power over the colonies at that time struck down each one of these laws as it was passed. By 1747, the leaders of the colony caved in to the temptation to raise funds through lotteries and established one to raise money for defenses during King George's War. They also held another in 1754 to pay for the expansion of the Academy at Philadelphia which is now the University of Pennsylvania.
When the United States declared independence, there was a huge need for additional finances and so a United States Lottery was established and tickets were distributed throughout Philadelphia. However, this was a temporary measure and once the war was over, the authorities reinstated anti-gambling laws. Even so, horse racing continued as it was usually exempt from these laws. But in 1820 the state banned horse racing and for the rest of the 19th century, the only gambking available was in illegal gambling houses.
It wasn't until 1959 that the state saw a legal form of betting reintroduced. This was the year that pari-mutuel betting was allowed on horse racing. The state lottery then followed in 1971 before charitable bingo was allowed in 1981.
Then, in 2004, the state passed legislation that allowed casinos to open. Some of these new casinos were the existing race tracks that simply installed slot machines to become racinos while others were commercial casinos.
The casinos were not allowed to host table games until 2010 when poker, blackjack, and roulette was introduced. The land-based casinos proved to be a huge success and the state is now behind only Nevada and New Jersey in terms of casino gaming revenue.
In 2017, a bill was approved that saw online poker become legal in the Quaker State. This bill made Pennsylvania the fourth state to have a regulated online casino industry after Nevada, Delaware, and New Jersey. The same year also saw the state pass a bill that legalized sports betting.
Will we ever see online poker legislation in Pennsylvania?
It took a few attempts but in 2017, we finally saw the state pass a bill that allowed online operators to provide online casino games including poker to residents of Pennsylvania. The industry is now thriving and Pennsylvanians can now play online poker at PokerStars while partypoker are soon to begin their operations.
What about land-based gambling?
There are around a dozen commercial casinos in Pennsylvania that include casino resorts, stand-alone casinos, and racinos. Interestingly, there are no tribal casinos in the state.
Pennsylvanians can also play charitable bingo and the state lottery which offers multi-state games such as Powerball and Mega Millions.
When it comes to poker, the majority of casinos have poker rooms. The largest of these rooms can be found at Parx Casino in Bensalem. This room has an impressive 80 tables featuring No Limit Hold'em and Pot Limit Omaha among others.
Final thoughts
With its own regulated online poker industry and the many offshore poker companies that service the state, Pennsylvania is a poker player's paradise. Residents of the state have no worries at all when it comes to playing the online game in the Quaker State.
That said, we'd just like to remind you that the information given or opinions expressed above do not constitute legal advice.
Frequently Asked Questions
Is there a state-regulated online poker industry in Pennsylvania?
Yes, there is. The state passed a bill in 2017 that legalized online casino games. As of 2020, there is only one licensed online operator — PokerStars.
Will the online poker industry expand in Pennsylvania?
Each operator that applies for a license must pay a fee of $4million for online poker. If they want to provide slots, poker, and casino table games, then the fee rises to $12million. This may seem prohibitive to applicants but nine providers applied for licenses although PokerStars is currently the only operator to have received their licensing.
Can I legally play on an offshore poker site in Pennsylvania?
There are no laws that state that you cannot play online poker. So we can assume that there will be no repercussions for players that play on offshore platforms.
How old do I need to be to gamble in Pennsylvania?
You must be 18 or older to play the state lottery, place wagers at the race track and sports betting facilities, and to take part in charitable bingo.
Casinos and poker rooms require a player to be 21 or older. Online casino games have the same age requirement as their land-based counterparts.
Can I open a gaming company in Pennsylvania?
You can indeed, but it will take considerable investment and a lot of paperwork. If you try to open an illegal enterprise, you will face the full force of the law and could end up in prison for quite some time.
Do I need to pay tax on my online poker winnings?
You sure do. The IRS considers all poker winnings to be a taxable income as does the State of Pennsylvania. In fact, the state even goes so far as to demand that non-residents pay tax on their winnings if they are within state borders.
Our advice is to find a local tax consultant who understands Pennsylvania tax laws before taking any further steps.