Poker laws in the state of Nevada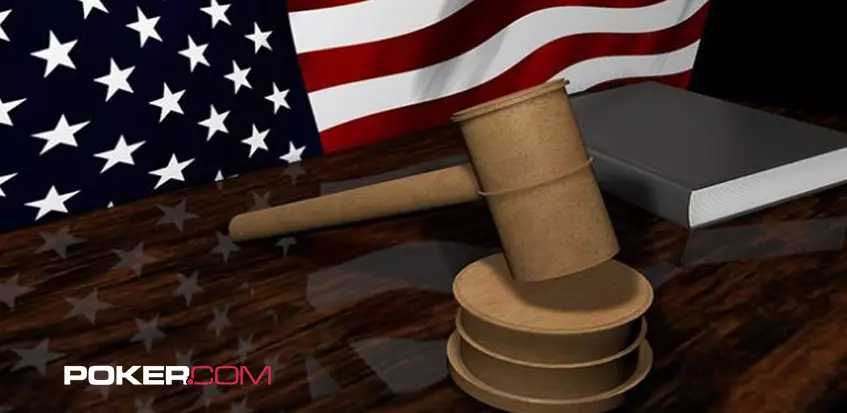 As home to the casino capital of the world, the state of Nevada is a veritable paradise for real-money gamblers. But what about the online industry? Can Nevadans play online poker as easily as they can the live game?
Online poker laws in the state of Nevada
Nevada may be synonymous with gambling, but that doesn't mean that you can do whatever you want. The state's legal code contains specific stipulations for all wagering activities. For the most part, these apply to the operators of gambling enterprises, but there are also some rules that individual players should take note of.
Nevada's gambling laws can be found in NRS 463 – Licensing and Control of Gambling while there are some additional provisions elsewhere in NRS 465 – Crimes and Liabilities Concerning Gambling. This is where we find the rules that relate to regular players who gamble on the internet.
Section 465.093 reads as follows:
Placing, sending, transmitting or relaying wagers to another person prohibited under certain circumstances; penalty.
1.  Except as otherwise provided in NRS 465.094, a person, alone or with others, shall not knowingly:
(a) From within this state, place, send, transmit or relay through a medium of communication a wager to another person or an establishment that is located within or outside of this state; or
(b) From outside of this state, place, send, transmit or relay through a medium of communication a wager to another person or an establishment that is located within this state.
2.  A person who violates the provisions of this section is guilty of a misdemeanor.
This is clearly designed to protect the revenues of existing casino operators. The term 'except as otherwise provided' refers to the exemptions made for bets made with state-licensed providers either within the state of Nevada or those outside the state who have an agreement with the state government.
Anyone found breaking this law will be charged with a misdemeanor that carries a fine of up to $1,000 and/or jail time of up to six months. We're of the opinion that this law is actually in place to deter people from acting as agents because the state records show that no one has ever been arrested for playing online poker at home.
For anyone who wants to run an online poker business within the state, there are plenty of hoops they have to jump through. They must apply for a permit from the Nevada Gaming Control Board and there's no guarantee that they'll get it. They must also pay taxes, use geolocation technology to ensure that only residents of the state are playing on their platform, and keep proper records of all their accounts among many other things.
Failure to comply with any of the rules will result in a felony conviction with fines of as much as $50,000 and jail time of up to 10 years. The difficulties associated with becoming a state-licensed poker platform is perhaps why some offshore poker companies have decided to stay out of Nevada.
Even so, there are still quite a few options for Nevadans to play the game online.
The history of gambling in Nevada
As you can imagine, Nevada was extremely sparsely populated through history right up to when it became a state in 1864. With nothing but mountains and desert, it's little wonder that the state only had 7,000 residents in 1860.
Even with so few people in the area, the territorial legislature still opted to pass an act to prohibit gambling in 1861. Soon after, the Comstock Lode was discovered and miners arrived in their thousands. Of course, the new laws against gambling didn't go down too well and the authorities decided to alter them slightly so that players were not the ones that got into trouble.
Over the following years, Nevada went through booms and busts as mining stalled and then started once again if new deposits were found.
By the late 19th century, there was a new wave of moralistic folks that were determined to eradicate gambling in all shapes and forms. And in 1909, they managed to have all games of chance banned throughout the state.
In the 1920s, the mining started to dry up and Nevada was struggling to generate revenues. The Great Depression had a terrible impact on the state's small population and so in 1931, the state decided to legalize gambling. This meant that Nevada was the first state to permit large-scale gambling heralding the dawn of a new era.
The action was first centered around Reno, but soon the relatively new city of Las Vegas was in the driving seat. This was in part down to an infamous mobster by the name of Bugsy Siegel. The 'reformed' gangster moved to Las Vegas with a plan to open a casino. He built the Flamingo Casino which, after a few hiccups, became one the most popular casinos in the state. Siegel's success caught the attention of the mafia and soon every gangster and investor in the country wanted a piece of the Las Vegas pie.
The 50s and 60s saw the city grow and flourish with huge investments made in the strip and the city's public amenities. The strip was a huge tourist attraction and Las Vegas had now taken its place as the world's capital of gambling.
In 1970, casino executive Benny Binion decided to have a tournament with the seven top poker players in the world playing to see who came out best. They played at his Horseshoe Casino with Johnny Moss crowned the best player in the world after a vote by his peers. This was the beginning of the World Series of Poker (WSOP) and although it has changed a little from its early beginnings, it has always been the premier poker tournament in the world.
Although all forms of gambling had been permitted in Vegas for almost a century, the state legislature decided to create a legal framework for the online industry in 2013. Assembly Bill 114 was approved and Ultimate Poker became the first company to provide state-licensed online poker in Nevada.
In 2014, Nevada and Delaware came to an agreement to share player pools as both states have relatively small populations. New Jersey joined this agreement in 2018.
Will we ever see online poker legislation in Nevada?
It's already here! Nevada was the first state to regulate online poker in 2013 and the industry has flourished ever since. The deal to share player pools with Delaware and New Jersey has seen the industry grow from strength to strength, but it is still a drop in the ocean compared to the bricks and mortar industry.
Rather fittingly, it's the World Series of Poker brand WSOP.COM that is the state's largest online poker operator.
What about land-based gambling?
Do you really need to ask?
Nevada has it all with one strange exception — Nevada has no state lottery. It's likely that the revenues generated by the casino industry meant that legislators never really saw the need to establish a state lottery.
It doesn't really matter though as residents have more than enough commercial casinos, tribal casinos, and charitable gaming opportunities to keep them happy. There's even pari-mutuel wagering on out-of-state races as there are no permanent tracks in the state. And as for sports betting, nearly every casino in the state has a sportsbook.
Las Vegas will always be the home of poker in Nevada despite Reno having some impressive casinos of its own. The poker room at the Bellagio is one of the largest and most popular in Vegas, It has 40 tables and hosts tournaments each and every day.
Final thoughts
While there are state-licensed online poker platforms that operate in the state, some Nevadans prefer to play on one of the offshore platforms as the bonuses and tournament opportunities are sometimes better. No matter where they choose to play, poker players in the Silver State can rest easy knowing that online poker in Nevada is 100% legal.
That said, we'd just like to remind you that the information given or opinions expressed above do not constitute legal advice.