Delaware – Legality of Online Poker & Live Poker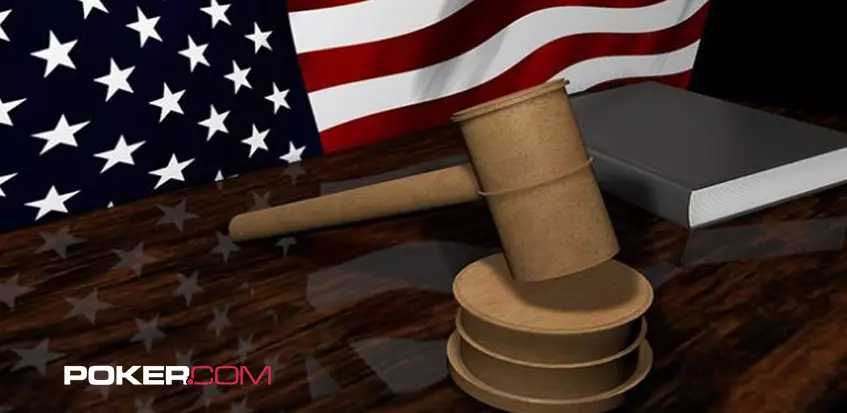 If you enjoy poker, live or online and live in Delaware, you may be wondering – Is online poker legal in the state?
If you know anything about the online poker scene in the US, then you'll know that Delaware is one of the few states with regulated online poker. Here's all you need to know about playing poker in the state.
Online poker laws in the state of Delaware
There are many stipulations governing the way that games are run in this heavily regulated market. These include stringent requirements that any qualifying organization must meet before they are eligible for a license.
Even so, the introduction of regulated online poker did very little to change the existing laws in relation to gambling. That means that even though online poker is very different from the live game, the online industry must still adhere to the somewhat archaic laws of pre-internet days.
The statutes we're going to take a look at here are in the Delaware Code, Title 11 – Crimes and Criminal Procedure – Part I – Delaware Criminal Code – Chapter 5 – Specific Offenses – Subchapter VII – Offenses Against Public Health, Order and Decency – D. Offenses Involving Gambling.
Quite a mouthful, right? Unfortunately, the actual language of the statutes are also a little confusing leaving a lot that's open to interpretation. Thankfully, much like the gambling laws of Connecticut, they seem to target operators of illegal games as opposed to players.
Interestingly, there's no clear definition as to what gambling is. However, if we look at previous law cases within the state, it seems that gambling can be loosely defined as any activity that includes the three elements of prize, consideration, and chance. And although there's an argument that poker is more a game of skill than chance, it would appear that poker is included as a form of gambling.
So if we take a closer look at the laws themselves we see the following in Section 1404
A person is guilty of providing premises for gambling when:

(1) The person lets, demises or transfers to another person any building, structure, room or rooms knowing that the same will be used for the purpose of committing any gambling offense; or

(2) The person knowingly permits any house, structure, building, room or rooms of which the person has possession or control to be used for the purpose of committing any gambling offense; or

(3) The person contributes to the support and maintenance of any house or place where gambling is carried on or conducted; or

(4) The person keeps or maintains any house or place where gambling is carried on.
In theory, parts 3 and 4 could include playing online poker at home. This would be considered an unclassified misdemeanor that carries punishment of up to 30 days in jail or a fine of up to $575.
But as you may have guessed, with Delaware having its own regulated poker industry, these laws are obviously now geared towards organized crime and illegal operators.
There are other sections of the law that could be easily interpreted as covering internet gaming, but again discussing these points in a state with regulated poker sites is nothing more than creating worry where none should exist.
In other words, online poker players have absolutely nothing to worry about in the state of Delaware.
Illegal or unlicensed poker operators, on the other hand, will face the full force of the law if they are caught providing services within the state. They could face criminal charges for disseminating gambling information, possessing gambling devices, or advancing gambling in the first or second degrees. These are mostly class A misdemeanors and can carry punishments of up to a year in jail or a fine of up to $2,300.
In truth, we can't imagine why any online poker player would use an unlicensed platform when there are 100% legal options available, but more on that later.
Other forms of gambling available in Delaware include pari-mutuel wagering, a state lottery, online casino games, and charitable games. There is also a sports betting industry with Delaware being one of the states exempted from the Professional and Amateur Sports Protection Act of 1992 (PASPA).
Although Delaware hasn't been too tough on operators offering their services within the state, a few that are unlicensed in the state have stopped accepting Delaware players.
The history of gambling in Delaware
The area that we now call Delaware has seen its fair share of gambling since the first Europeans arrived. In fact, gambling was even a part of local life long before that. The local Lenni Lenape people played a dice game called Mamantuhwin. This game involved dice made of bone with the winner being the player who achieved the highest points total.
When the first Europeans arrived in the 17th century, Sweden, the Netherlands, and England all claimed the area. The English were the ones that eventually prevailed in their claim with the state adjoined to Pennsylvania for the greater part of the colonial period. It was only in 1776 during the American Revolution that Delaware became its own state.
A little earlier in 1760, the first horse racing track was established in Newark. While there was no regulated betting market, everyone who went to the races went there to gamble and officials turned a blind eye.
Delaware legislators also tried to use lotteries to fund civic facilities such as the University of Delaware. And following the banning of lotteries in neighboring Pennsylvania, the state became a hotbed of lottery activity. But ten years later, the authorities looked to take back control of the industry by banning lotteries.
The ban only lasted a short while and the industry boomed again in the 1790s. However, with corruption rife and many con men taking advantage of the general public's interest, states started to ban them in the 1840s. But Delaware stood firm and was one of the very last states to ban lotteries in 1897.
Even though lotteries were banned, some still sought to make some money from the public's interest. One such man was John M. Rogers of Wilmington who was convicted in 1907 for printing tickets. He printed tickets for the Honduras National Lottery Company which had replaced the old Louisiana Lottery. His punishment was a $10,000 fine which was a small fortune at the time.
The Great Depression had a huge bearing on legal gambling in Delaware. During this period of economic instability, the local authorities decided to legalize gambling. They introduced pari-mutuel wagering in 1935 and just two years later, Delaware Park opened in Stanton.
By 1957, charitable gaming was also available throughout the state. This was first limited to bingo but later included raffles and even some Texas Hold'em tournaments. Although poker was allowed, other games such as craps, baccarat, and slot machines are still prohibited for use in charitable gaming.
In 1974, the state decided that a lottery was once again a good idea and so the Delaware Constitution was changed to allow for one. In 1976, the lottery incorporated sports betting into its games by asking players to pick the results of several NFL games so they could win a prize. It was a great idea, but for some reason never took off and only lasted one season.
In 1995, the state's race tracks were allowed to have video lottery terminals. And by 2009, legislation was passed to allow the tracks to provide casino table games and poker.
That same year, the state tried to introduce sports betting products as Delaware was exempt from the PASPA law. However, Delaware was taken to the courts and the state lost. This meant that they could only offer the same NFL pari-mutuel wagering that they initially did in 1976.
Then in 2012, the state made history once again as the 'First State'. In this instance, Delaware was the first state in the US to pass a state-level law for legalized online poker. This is known as The Delaware Gaming Competitiveness Act and also covers online casino gaming. Real money games started in November of 2013 with the three state-licensed online poker platforms run by the three Delaware racinos (racing tracks with casino games). They all use the same 888 software and share player pools.
These player pools weren't enough and in 2014, the state Governor Jack Markell signed an agreement with the state of Nevada to combine the states' player pools. This came into effect in 2015 and by 2017, New Jersey was added to the agreement.
The state-regulated online poker sites
Delaware really set the ball rolling in the online poker industry and other states paid close attention to the development of the market. Unfortunately, although it promised a lot, the revenue generated by the online industry didn't amount to much. Poker rake fees for all three sites combined only average about $20,000 per month which isn't quite what many expected.
However, that's not to say that the demand for online poker isn't there. It's just that the few offshore companies that still offer services within the state are likely pulling in most of the players.
For the players themselves, the regulated sites are pretty boring. They offer the same games played on the same software so there seems to be little point in having three separate sites.
With this in mind, it's little wonder that most locals prefer offshore providers.
What about land-based gambling?
There are tons of land-based gambling options in Delaware. For a state that is so small, the number of table games available is quite impressive. Head to any of the three racinos and you can play a variety of casino games and enjoy pari-mutuel wagering.
The "racinos" (racebook/casinos) have poker rooms where players can play low-stakes NL Hold'em. The largest of these rooms is at Delaware Park where there are 25 tables.
There are also quite a few sports betting facilities throughout the three counties although betting is restricted to NFL parlays. The Delaware Lottery runs the sports betting market as it does the regular lottery games.
Residents of the state can also play charitable bingo, instant and sealed games (pull tabs),  and raffles. As we mentioned earlier, there are also some live charity Texas Hold'em tournaments that have strict limits on the top prize. This can only be $5,000 at the most with the maximum prize money for any one tournament being $13,000.
Final thoughts
While there are three online poker sites that are regulated by the state, many locals prefer to use the few offshore sites that provide services to the state. We can understand this as the options in the three regulated sites are severely limited. It seems that even with the strict regulations in place, there seems to be no problem whatsoever for local players who want to play online poker on an offshore platform.
That said, we'd just like to remind you that the information given or opinions expressed above do not constitute legal advice.
Frequently Asked Questions
Does Delaware have regulated online poker sites?
Yes it does. There are three sites that are managed by the state's three racinos. These sites run on 888 software and share player pools. There are very few promotions so offshore poker rooms are probably a better option.
Can I play real money online poker legally in Delaware?
Yes, you can for sure. However, strictly speaking, you can only play at one of the state-regulated poker sites. That said, there's no real legal threat in playing in an offshore poker room as the authorities never target individual players for punishment.
What is the legal age for gambling in Delaware?
If you are 18 or older, you can play the lottery, charitable games, and bet at the race track. If you want to play casino games or poker, or bet on sports, then you must be 21 or older. That means that if you want to play online poker, you need to be 21. However, most sites will allow players that are 18 or older to sign up for an account. This may cause issues later down the line if you want to withdraw your winnings so our advice is to only play online if you are over 21.
Can I run an internet or gaming company in Delaware?
Absolutely not. There are very strict laws relating to the running of a gaming company and if you are unlicensed, then you will face the consequences. Offshore services can often operate with relative impunity, but if you're locally based, you will certainly get caught.
Do I need to pay taxes on my online poker winnings?
You better believe it. The state authorities view poker winnings as a taxable income and so if you have any significant winnings, then you need to pay your tax. Our advice is to speak to a tax advisor who will tell you what you need to do according to your personal circumstances.