Tennessee State Poker Laws & Regulations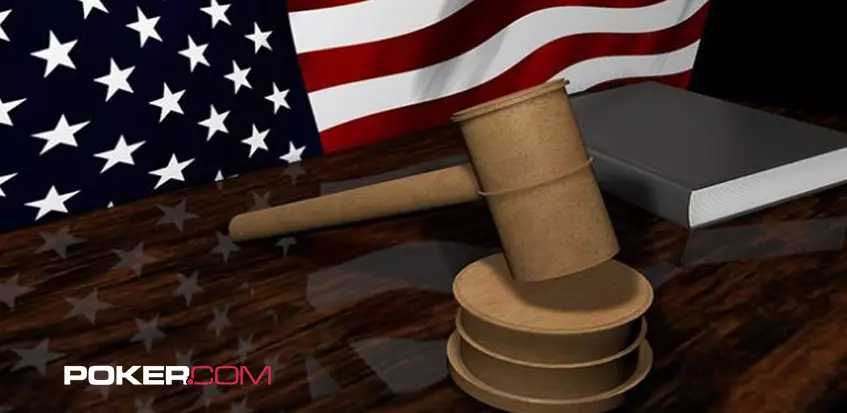 The Volunteer State has no live casino industry to speak of, but what does that mean for the online game? Can Tennesseans gamble online without breaking the law? Is online poker legal in Tennessee?
Online poker laws in the state of Tennessee
Tennessee is a state with very limited live gambling options and so it's no surprise the legal code is quite strict when it comes to all forms of gambling.
The relevant laws can be found in Title 39, Criminal Offenses, Chapter 17, Offenses Against Public Health, Safety and Welfare, Part 5, Gambling. First, let's take a look at the definitions section 39-17-501 where we find the following:
1) Gambling is contrary to the public policy of this state and means risking anything of value for a profit whose return is to any degree contingent on chance, or any games of chance associated with casinos, including, but not limited to, slot machines, roulette wheels and the like. For the purposes of this chapter gambling does not include:
(A) A lawful business transaction;
(B) Annual events operated for the benefit of nonprofit organizations that are authorized pursuant to a two-thirds (2/3) approval of the general assembly, so long as such events are not prohibited by the state constitution;
(C) A state lottery of the type in operation in Georgia, Kentucky, and Virginia in 2000 and authorized by amendment to the Constitution of Tennessee, if the lottery is approved by the general assembly; or
(D) A fantasy sports contest as defined in ง 47-18-1602 and conducted in accordance with the Fantasy Sports Act, compiled in title 47, chapter 18, part 16.
The part that mentions 'to any degree contingent on chance' is quite broad and since there is an element of chance in poker, we can only assume that the game is included. The rest simply tells us what state-licensed forms of gambling are exempt from this law.
Now, we move on to the statute that deals with the crime of gambling and how it is treated. This can be found in section 39-17-502:
Gambling — Defenses.
(a) A person commits an offense who knowingly engages in gambling.
(b) It is an affirmative defense to prosecution under this section, which must be proven by a preponderance of the evidence, that a person reasonably and in good faith relied upon the representations of a gambling promoter that a gambling activity was lawful because it was an authorized annual event pursuant to title 3, chapter 17. It is not an affirmative defense to prosecution under this section that a person engaged in a gambling activity that was not an authorized type of lottery game pursuant to title 3, chapter 17.
(c) The offense of gambling is a Class C misdemeanor.
It seems here that the only way to get out of a charge of unlawful gambling is to argue that you thought it was a legitimate charitable gaming event. Not very likely in the case of online poker, is it?
The crime is a Class C misdemeanor which carries a fine of up to $50 and/or jail time of up to 30 days. Strangely enough, there's no exemption for home games that we find in many other states.
Unfortunately, the authorities take this law very seriously and have a long history of breaking up games and charging individual players with unlawful gambling. However, there are no instances of anyone ever being arrested for playing online poker at home.
If you keep it quiet, we see no reason why you can't enjoy online poker in the privacy of your own home.
Of course, there are other laws that are related to running an illegal gambling enterprise. Those who break these laws can be charged with a slew of crimes such as gambling promotion, possession of a gambling device, possession of gambling records, and making a lottery. Some of these are considered Class E felonies and carry fines of as much as $3,000 and prison sentences of up to 6 years.
Even so, there are still several offshore poker companies that service the Volunteer State. We can only assume that their legal teams are quite certain that the state authorities will not target them.
The history of gambling in Tennessee
The first records of gambling in the area that we now call Tennessee was way back before the European settlers arrived. The local Cherokee Indians played numerous games, the most popular being stickball. This can only be described as a cross between American Football and lacrosse and was known as the 'little brother of war' because it was so violent. Some tribes even used the game to settle disputes so they wouldn't have to go to war. Whatever the reasons for playing, players often wagered their personal possessions on the outcome of the game.
Although the first Europeans arrived in the 16th and 17th centuries, settlers only arrived in the 1770s. At this time, the area was still a part of North Carolina and it wasn't until 1796 that the population had grown enough that Tennessee became a state in its own right.
During this period, the most popular games were billiards and the card game whist. Locals also enjoyed to wager on cock fights and horse races while the state also ran lotteries to fund public construction works. However, lotteries gained such a bad reputation that they were outlawed in 1834.
The 19th century saw horse racing become hugely popular taking over as the most popular form of gambling in the state. The first horse race in the state took place in 1804 and a local painter named Andrew Jackson entered a horse. Unfortunately, it lost but a year later another of his horses won $5,000 at a race in Huntsville. And yes, that's the same Andrew Jackson who became the seventh President of the United States.
The horse racing industry grew to such an extent that by 1839, there were 10 tracks in the state. One of the most notable races of the period was in Nashville in 1843 when the Peyton Stakes took place. The prizes amounted to $35,000 which made it the richest horse race in the history of the sport.
Tennessee's neighbor, Kentucky also had a thriving racing industry and soon overtook the Volunteer State as the nation's home of horse racing when gambling on Tennessee races was banned in 1906.
For many years to come Tennesseans had no legal gambling options with even charitable gaming not allowed until the 1970s. Even that was outlawed in 1989 when the state's Supreme Court ruled that bingo was unconstitutional. This was likely due to the fact that there was a criminal element to the state's bingo industry. In fact an FBI investigation resulted in more than 50 people being convicted for using charitable bingo events as fronts for criminal activity.
In 1982, the state electorate approved the establishment of a state lottery which began selling tickets in 1984. In 2010, severe floods gave the state the reason it needed to allow charitable gaming once again but under strict regulations.
Then, in 2016, the state legalized daily fantasy sports. This was surprising given that the state usually takes a hard stance on gambling. But in an even bigger shock, the state passed a sports betting bill in 2019.
Will we ever see online poker legislation in Tennessee?
A few years ago, we would have said that Tennessee had no chance of passing online poker legislation. This is because the state has a history of being extremely conservative when it comes to all matters relating to gambling.
But then the state lawmakers did the unexpected and approved not only daily fantasy sports but also sports betting. This was a huge development in the state that shows just how much attitudes seem to have changed.
Having said that, the state still lacks any bricks and mortar casinos, and it's very unlikely that the legislature would approve an online industry without first working on a live industry.
What about land-based gambling?
Not that long ago, gambling options within the state were limited to the state lottery and highly-regulated charitable gaming. Thankfully, those options have increased with the addition of sports betting and daily fantasy sports. But it's still not quite enough.
There are no poker rooms, no pari-mutuel betting, no race tracks, no tribal casinos, and no commercial casinos. In fact, the closest live poker games are across the state border in Mississippi.
Final thoughts
The options for poker in the Volunteer State are limited to online poker and online poker alone. And even though there are such strict gambling laws in place, there's nothing to stop Tennesseans from playing the game on one of the many offshore poker platforms that service the state.
That said, we'd just like to remind you that the information given or opinions expressed above do not constitute legal advice.
Tennessee Poker – Frequently Asked Questions
No, there are no state-licensed poker websites available in Tennessee. Although the state has legalized online sports betting, there seems to be no inclination to introduce a similar bill for online poker or casinos.
Yes, you can. While online poker has yet to have its own legislation, there's no reason why residents of the state cannot play online poker. There are no records of any individual players being arrested for playing the game online.
Yes, you can. While online poker has yet to have its own legislation, there's no reason why residents of the state cannot play online poker. There are no records of any individual players being arrested for playing the game online.
The minimum age requirement for gambling in the state is 18. However, sports betting has a higher age requirement of 21. If playing online poker, we suggest that you stick to the minimum age requirement of 18 as this is the age limit for poker platforms in general.
Absolutely not! Any attempts to do so will result in criminal charges and a potential prison sentence. And you will certainly get caught. Although there have been no arrests made for this kind of activity as of yet, you don't want to be the first person arrested for running an illegal online gambling business.
Yes, you do. But, and it's a big but, you only need to pay federal taxes to the IRS. The state levies no taxes on gambling winnings which is strange given its hard stance on gambling. You will have to pay tax on any income derived from interest, dividends, and capital gains so the best thing to do is speak with a tax consultant who can give you the best advice according to your personal circumstances.