Play Legal Poker in the State of Mississippi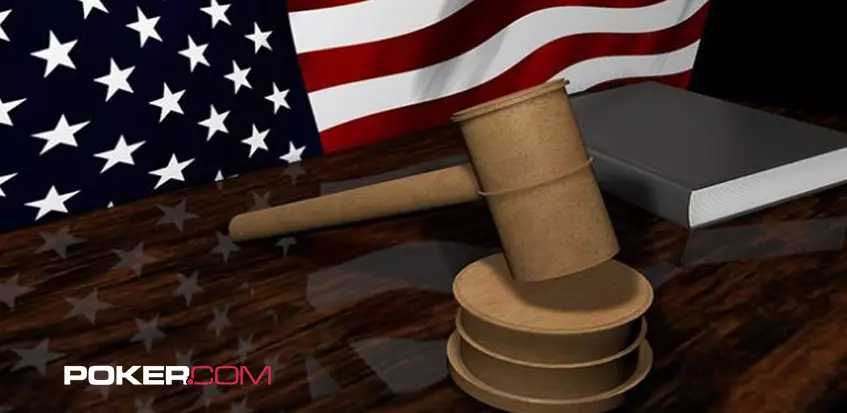 The Hospitality State has a thriving land-based gambling scene, but what about the online industry? Residents of the state are often confused as to whether or not they can legally play online in Mississippi. So we're asking the question — is online poker legal in Mississippi?
To understand the legality of the game we're going to look at the laws relating to gambling in general.
To do this we'll turn to Title 97 – Crimes – Chapter 33 – Gambling and Lotteries and in section 97-33-1 we find the following:
Except as otherwise provided in Section 97-33-8, if any person shall encourage, promote or play at any game, play or amusement, other than a fight or fighting match between dogs, for money or other valuable thing, or shall wager or bet, promote or encourage the wagering or betting of any money or other valuable things, upon any game, play, amusement, cockfight, Indian ball play or duel, other than a fight or fighting match between dogs, or upon the result of any election, event or contingency whatever, upon conviction thereof, he shall be fined in a sum not more than Five Hundred Dollars ($ 500.00); and, unless such fine and costs be immediately paid, shall be imprisoned for any period not more than ninety (90) days.
This seems to cover everything relating to gambling and that would include poker. Unfortunately, if we take a look at the FAQ page on the Mississippi Gambling Commission's website we see that playing poker is illegal unless in a casino. It also states that online gambling is illegal. This seems pretty cut and dry.
Illegal gambling carries a penalty of $500 and/or jail time of up to 90 days if you refuse to pay the fine. The state also has a similar law to one in Michigan which states that the winner must forfeit their winnings to the court.
Thankfully, the state seems reluctant to target individual players. To date, there have been no arrests made or charges brought against anyone for playing online poker. The fact is that some parts of the law are so archaic that even the authorities know that charges likely wouldn't stand up in court.
Those who are running illegal gambling businesses aren't so lucky. They could face a host of charges including operating an internet sweepstakes café, keeping gaming tables, permitting gambling on premises, owning a gambling device, and pool selling. The punishments for these crimes tend to be fines but some could see the perpetrators spend a few years in jail.
All this means that residents of Mississippi are free to play online poker on one of the offshore platforms that service the state. We're quite sure that no one will knock on your door to see what you're playing on your PC.
The history of gambling in Mississippi
Believe it or not, gambling in Mississippi dates back to a time long before any settlers arrived on the land. The indigenous people flourished here from 800 until 1600 and were known to play a game known as Chunkey that was also popular with local tribes in Illinois. This game involved rolling a disc on the ground and then throwing spears to see who could come closest. Spectators would wager on the outcome using their valuables as collateral. A similar game was played by the later tribes of Chickasaw and Choctaw.
The first settlements in the area were created by the French at the end of the 17th century. Interestingly, the French introduced a form of gambling that soon proved popular across the country. This was wagering on shares in companies.
One notable example relates to Scottish economist John Law. He purchased The Mississippi Company in 1717 and was granted the monopoly on trade in Louisiana which at the time included parts of Mississippi. The company's share prices soared from 5000 livres to 15,000 livres in 1719. This didn't have a whole lot to do with profits but was actually down to the issuance of too many shares and strange marketing practices that included the printing of bonds. It all ended in absolute failure and John Law had to flee to France, but the seed had been sown and some people were now taken by the idea of gambling on company shares.
Besides this, the French settlers enjoyed checkers, billiards, and cards which all involved wagering. In 1795, a new pastime came to town in the form of the race track at Natchez and horse betting became hugely popular.
By 1812, Mississippi had defined its permanent borders and in 1817, it became the 20th state. The new government worked tirelessly to eliminate gambling from the state and in 1822 all gambling was outlawed and gambling debts were unenforceable.
But they hadn't reckoned on the riverboats and before long the casinos on water were thriving as they were only under the jurisdiction of a state once they were docked. This meant that games would only be played while the boat was making its way up or down the river. The first records of poker on a riverboat were of five card draw played in 1829. This would remain the most popular poker game for the rest of the 19th century.
Of course, those on dry land envied the people who could afford to play on the river so an underground gambling scene soon began to flourish in places like Natchez and Vicksburg. The residents who were opposed to gambling took their own measures. In one famous instance in 1835, the residents of Vicksburg gave all professional gamblers 24 hours to leave the area. Those who refused to leave were apprehended and five men were hanged. When Natchez made a similar decree, gamblers were quick to leave the town.
Towards the end of the 1800s, riverboats lost their importance as the railroad began to make its way across the country. Gambling still remained underground, but it had moved to vacation resorts on the Gulf Coast.
At the end of the Civil War, the state banned lotteries which gave more power to law enforcement to shut down any gambling activities. This was interpreted as a complete ban on all forms of gambling as the word lottery was synonymous with gambling. However, this was contested in court in 1990 and the Supreme Court ruled that the word 'lottery' was not equivalent to all forms of gambling.
Back in time we go again to the Prohibition Era which was much longer in Mississippi than other states. It lasted from 1908 to 1966 and, as you can imagine, the underground scene was extremely popular during this time. The most popular hotspot for illicit drinking and gambling was the Gold Coast where entertainers such as B.B. King, Ella Fitzgerald, and Louis Armstong performed.
Many of these underground establishments were closed down in the 1960s and it was three decades before Mississippians got a taste of gambling again. In 1990, the state passed legislation that allowed riverboat casinos to operate once more and in 1992 the first boat took to the river. This was also the year that charitable bingo and raffles were introduced. The state then signed a gaming compact that allowed the Mississippi Band of Choctaw to open the Silver Star Casino in Philadelphia City, Neshoba County in 1994.
In the aftermath of Hurricane Katrina, the state realized that something needed to be done for the riverboat casinos. It was decided that they could be built on land within 800 feet of the river.
The latest developments in the local gambling industry saw SB 2541 signed into law which legalized daily fantasy sports. And in 2018, after the Supreme Court's Murphy ruling, sports betting was allowed in Mississippi casinos.
Will we ever see online poker legislation in Mississippi?
The land-based gambling industry is thriving and with the recent introduction of daily fantasy sports and sports betting, it would seem that the time is ripe to discuss online poker legislation.
However, this has been tried before. From 2012 to 2015 State Representative Bobby Moak made several attempts to pass legislation that would see the establishment of an online poker industry. These failed to gain enough support and the topic has never been brought up since.
Even so, there's a strong likelihood that the mood has changed somewhat with the introduction of sports betting.
What about land-based gambling?
There's no state lottery or pari-mutuel gambling in Mississippi, but there are charitable games including bingo and raffles. There are also about 30 commercial casinos in the state and a few tribal casinos. There are a dozen card rooms to choose from and a few sports betting facilities too.
The Horseshoe Tunica has the largest poker room in the state with 25 tables and low buy-in Texas Hold'em tournaments throughout the week.
Final thoughts
Even though there is no regulated industry or licensed poker websites, we can't see any problem with Mississippians playing online poker in the privacy of their own home. It's highly unlikely that the authorities will take any interest in your gaming and so you can play away to your heart's content.
That said, we'd just like to remind you that the information given or opinions expressed above do not constitute legal advice.
Frequently Asked Questions
Is there a state-regulated online poker industry in Mississippi?
No, there isn't. Although there have been a few attempts to pass legislation, these have failed to gain the support of the house. However, Mississippians can still play online poker on one of the many offshore platforms that service the state.
Is it legal to play online poker in Mississippi?
Yes, it is. We can find no reason why residents of the state shouldn't play online poker in the privacy of their own home. There have never been any arrests made in relation to an individual player playing the game online and there are no laws that specify that the game is illegal.
How old do I need to be to gamble in Mississippi?
Charitable bingo games require players to be 18 or older while casinos have a minimum age requirement of 21.
Although offshore platforms will allow anyone over 18 to register and play in their poker rooms, the age of majority in Mississippi is 21 so technically speaking, this is in breach of the law.
Best to not take any risks and wait until you are 21 to play online poker.
Can I run an online gambling business in Mississippi?
No way. That would most certainly see the state authorities come down on you like the proverbial ton of bricks. It's not allowed nor is it likely to be allowed any time in the near future.
Must I pay taxes on my poker winnings?
Yes, unfortunately you must. The IRS and the Mississippi state government require that you pay taxes on all taxable income and according to the IRS, poker winnings is a taxable income. The rates you pay will depend on your personal circumstances so it would be best to seek the advice of a qualified tax consultant.
Is there a poker game called Mississippi Stud?
Yep, there sure is.
This is a table game and not a multiplayer form of poker although it is based on stud poker.
Each player antes and then is dealt two cards. Three community cards are also dealt face down. Before each community card is revealed, players can fold or make a bet. Once the final card is revealed, players collect their winnings based on the value of their hand.
What about Mississippi Straddle?
This is a blind bet placed preflop that is equal to two times the big blind. It's voluntary and there's no obligation to make the bet. This type of straddle can be placed from any position at the table. It overrides the flow of action and the person to the left must go first preflop leaving the straddle to go last. This means that he or she can check or raise just as the big blind would.