State of North Carolina Poker Laws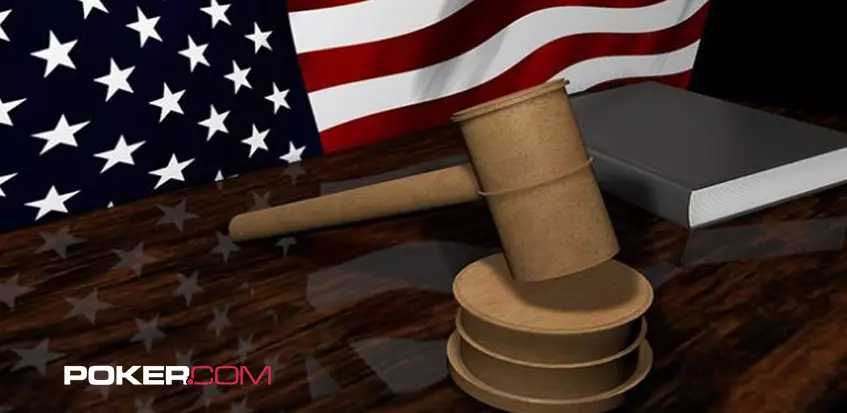 North Carolina is just beginning to find its feet in the world of live gambling, but what about the online industry? Can North Carolinians play online without breaking any laws — is online poker legal in North Carolina?
Online poker laws in the state of North Carolina
Throughout the entire body of North Carolina state laws, the word poker is mentioned only twice and in both instances, this is to refer to video poker machines.
So as we have with many other states, we're going to take a look at the statutes in relation to gambling in general to see if we can figure out the legality of online poker in the Tar Heel State.
The part of the law we're referring to can be found in Chapter 14, Article 37, "Lotteries, Gaming, Bingo and Raffles." This is where we find section G.S. 14-292 that states:
Gambling.
Except as provided in Chapter 18C of the General Statutes or in Part 2 of this Article, any person or organization that operates any game of chance or any person who plays at or bets on any game of chance at which any money, property or other thing of value is bet, whether the same be in stake or not, shall be guilty of a Class 2 misdemeanor. This section shall not apply to a person who plays at or bets on any lottery game being lawfully conducted in any state.
This is unusual because it treats both the game operators and players in the same manner whereas most other states will differentiate between the two. It also states that taking part in any game of chance is prohibited. There's an argument that poker is not a game of chance but one of skill as a federal judge once stated in a 2012 New York State case.
Unfortunately, North Carolina courts see things differently. In a 2007 case, the court ruled that the outcome of poker hands was down to chance and not skill as outlined below:
Poker, however, presents players with different hands, making the players unequal in the same game and subject to defeat at the turn of a card. Although skills such as knowledge of human psychology, bluffing, and the ability to calculate and analyze odds make it more likely for skilled players to defeat novices, novices may yet prevail with a simple run of luck. No amount of skill can change a deuce into an ace. Thus, the instrumentality for victory is not entirely in the player's hand. 
The good news is that North Carolina statutes are actually used to target those who run illegal games and not people who play online. While the state authorities have arrested dozens of people for offline games, not one person has been arrested for playing online poker in the privacy of their own home.
Unlawful gambling is a Class 2 misdemeanor and carries a punishment of community service of up to 30 days and/or a fine of not more than $1,000. That's pretty lenient for something that is considered a crime.
There are exemptions from the law that include any real-money gaming that is licensed by the state. These include charitable bingo and raffles and the state lottery. There are also the tribal gaming compacts that we'll discuss in the land-based section below.
As we mentioned earlier, many crimes related to gambling are Class 2 misdemeanors, but some are Class H felonies which could result in a short prison sentence. The reason these punishments are so lenient is possibly because the state treats both illegal operators and players in the same way.
All this means that offshore operators are more than happy to provide their services to North Carolinians. It also means that anyone in the state who wants to play online poker can do so without the fear of getting into trouble with the authorities.
The history of gambling in North Carolina
North Carolina is a state with a long history of gambling that dates back to the colonial period. But unlike northern colonies such as Pennsylvania where lotteries were the main draw, it was horse race betting that was most prevalent in the colony.
While horse racing was a sport that only the wealthy could be directly involved in, it was a sport that attracted a great deal of interest from the general public. Betting on the horses became the most popular way to spend your money. Some reports suggest that richer folk would even bet entire plantations on the outcome of a race.
The authorities had to get involved and in 1749, a law was introduced that made all bets of £100 or more unenforceable. Of course, that was a lot of money in those days so the industry remained largely unchanged. Then a few years later they went one step further and made all gambling debts unrecoverable.
After the American Revolution, a lot of things changed within the state. For one thing, horse racing started to lose its popularity as it was associated with the wealthy and elite and the revolution had instilled an egalitarian spirit in the people. As a result, North Carolinans were drawn towards lotteries. As with lotteries in other states such as New Hampshire, lotteries were used to fund public works and to benefit educational institutions in the state.
Although lotteries had become popular, private companies were prohibited from running them. This didn't stop the practice though and the underground industry flourished. In 1784, the authorities introduced a tax on gambling equipment such as dice and cards which did little to stop games. So in 1791, they simply put a ban on all public gaming tables.
In the 19th century, the lottery industry was full of con men and scam artists with the results mostly rigged. So in 1835, the local government banned them outright. For over a century, all forms of gambling remained illegal until bingo was allowed at fairs and some exhibitions. The late 40s saw the state introduce pari-mutuel greyhound betting but this was ruled unconstitutional by the Supreme Court in 1954.
In 1982, we saw the first tribal bingo hall that was owned and run by the Eastern Band of Cherokee Indians. The same tribe signed a compact with the state in 1994 allowing electronic games which was then revised in 2012 to include table games.
The state established an education lottery in 2005 which has since proven extremely popular.
Interestingly, the state had carelessly omitted video poker games from their laws and so thousands of the machines started to appear across the state. This led to a law drafted in 2007 that prohibited the use of video poker machines. The next dubious attempt to circumvent the law was the introduction of sweepstakes parlors that sold internet time while also giving players the chance to win prizes in games of chance. These were soon prohibited, but there has been so much back and forth over the years that it's hard to know where things stand at any given time.
The most recent development saw the state pass legislation in 2019 that legalized sports betting within the state's tribal casinos.
Will we ever see online poker legislation in North Carolina?
The Tar Heel State has only recently started to allow live gambling and the state lottery is relatively new compared to other states. In a fledgling gambling industry such as this, it would seem unlikely that the state government would sit down and discuss the possibility of online poker legislation anytime soon.
However, with the recent passing of the sports betting bill, it seems that lawmakers may be more open to the idea of new forms of gambling than once believed.
What about land-based gambling?
With no commercial casinos and no pari-mutuel betting, North Carolinians are somewhat limited in their offline gambling choices. However, the two tribal casinos offer the complete range of casino games between them. The Harrah's Cherokee Valley River Casino is home to the only poker room in the state with 20 tables and runs a couple of low buy-in tournaments every day. Both casinos have also offered sports betting since 2019.
North Carolina also has a state lottery, charitable bingo and raffles, and sweepstake parlors.
Final thoughts
There's really no problems at all with playing online poker in North Carolina. While there's no state-regulated industry, there are offshore companies that allow residents of the state to play in their poker rooms.
There's also no need for North Carolinians to worry about breaking any laws as no one in the state has ever been arrested for playing online poker.
That said, we'd just like to remind you that the information given or opinions expressed above do not constitute legal advice.