Is poker legal in Kentucky?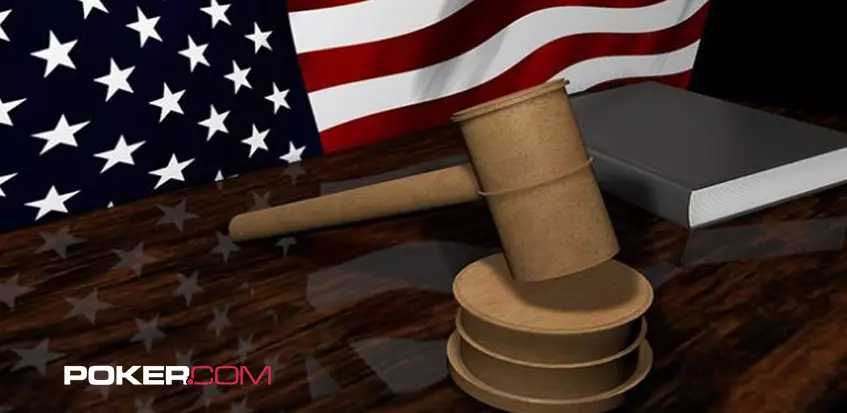 If you are interested in poker and live in Kentucky, you might wonder if online or live poker is legal in the state. And to be honest, it's a good question.
After the state of Kentucky tried to fine PokerStars $870 million over residents' losses back in 2015, it's fair to say that most residents of the Bluegrass State aren't too sure of the legality of online poker.
Online poker laws in the state of Kentucky
To learn a little more about the legality of online poker, we're going to need to take a look at the Kentucky laws that relate to gambling in general. This is because many of the statutes that currently exist were created before the internet existed so there is no mention of online or internet gambling or poker.
The section of Kentucky law that we're going to talk about is Chapter 528 Gambling.
In 528.010 we find a definition of gambling as follows:
(4) (a) "Gambling" means staking or risking something of value upon the outcome of a contest, game, gaming scheme, or gaming device which is based upon an element of chance, in accord with an agreement or understanding that someone will receive something of value in the event of a certain outcome. A contest or game in which eligibility to participate is determined by chance and the ultimate winner is determined by skill shall not be considered to be gambling.
The element of chance suggests that poker may be included as there is some chance involved in the game. Just how much chance must be present before a game is no longer considered a game of skill is open to interpretation.
In 2012, Judge Jack B. Weinstein ruled that poker was indeed a game of skill in a case in New York State. Although this was just the opinion of one judge, it was a significant ruling that could have ramifications should the debate ever open up again in the court of law.
For the average online poker player in Kentucky though, it's not really all that relevant. The fact is that the definitions above are simply definitions. We can't find any instance anywhere in Kentucky legal codes that imply that participating in gambling as a player is illegal. That means that anyone who wants to play online poker in the Bluegrass State is completely in the clear.
So why bother with the definitions and laws pertaining to gambling? Well, that's because the state doesn't take too kindly to those who operate illegal gambling enterprises.
Offenses for people engaging in an illegal gambling operation include advancing gambling, promoting gambling, permitting gambling, and possessing a gambling device. While most of these are considered misdemeanors, some are felonies carrying severe punishments.
Some people may be a little concerned about the wording here and feel that prosecutors could still go after players for advancing gambling. But this is not true at all. According to the law advancing gambling is as follows:
A person "advances gambling activity" when, acting other than as a player [emphasis added], he engages in conduct that materially aids any form of gambling activity.
Even arranging a home game is not deemed to be advancing gambling once you, as the host, don't profit from running the game.
A person who gambles at a social game of chance on equal terms with other participants does not otherwise advance gambling activity by performing acts, without remuneration or fee, directed toward the arrangement or facilitation of the game as inviting persons to play, permitting the use of premises therefor and supplying equipment used therein;
Promoting gambling is pretty much the same. A person can only be guilty of both if they 'knowingly advances or profits from unlawful gambling activity'.
In the definitions, this is explained further:
A person "profits from gambling activity" when, other than as a player [emphasis added], he accepts or receives or agrees to accept or receive money or other property pursuant to an agreement or understanding with any person whereby he participates or is to participate in the proceeds of gambling activity;
That means that if you're a regular player, then you cannot be found guilty of any crime whatsoever. And with no records of anyone ever being arrested for playing online poker within the state, that's pretty good news, right?
Unfortunately, while the state has no interest in pursuing players, they have a different attitude towards offshore poker companies. As we mentioned earlier, the state tried to fine PokerStars a huge sum in 2015 through an archaic law similar to one found in the Illinois legal code, that allows a third party to sue for gambling losses incurred by others. Although the case is up for appeal and it will be years before a final ruling is made, this hasn't stopped PokerStars from re-entering the US market in NJ and PA.
The state also tried to seize 141 gambling-related domains back in 2008 and while some sites reached settlements with the state, others refused to budge and had their domains returned to them.
All of this resulted in quite a few offshore poker providers pulling out of the state as it just didn't seem worth the trouble. This means that there are now very few online poker options available for local players.
The history of gambling in Kentucky
As a sparsely populated area that was once part of Virginia, Kentucky doesn't have much of a history when it comes to gambling among European settlers. Although in 1792, the year it became a state, Kentucky did have a lottery which whet the locals' appetite for gambling.
We don't know a whole lot about gambling in the state throughout this period, but we do know that the first organized horse race was in Louisville in 1783. There are no records of gambling activity in the 1800s so we can only assume that it continued. We do know that in 1875, Churchill Downs was built in Louisville with the first ever Kentucky Derby taking place that same year.
By 1891, there was a new constitution in place that prohibited lotteries. The reasoning behind this was that lotteries had developed into outright scams and the authorities wanted to protect the public from devious con men. In later years the word lottery was used to describe many forms of gambling which resulted in practically all forms of gambling being prohibited. Interestingly, horse racing was the one form of gambling that was never targeted by lawmakers allowing the Kentucky Derby to run each and every year.
The 1920s and 30s saw underground gambling clubs open up throughout the state's towns and cities. The most notorious of these was Newport which became known as the original 'Sin City'. The illicit gambling continued unabated until 1962 when a reformer named George Ratterman ran for sheriff of Campbell County.
His promise was to clean up the area and close down the illegal gambling dens. His adversaries tried to stop his rise to power and thought they had destroyed his reputation when he was found in bed with a prostitute. But all was not as it appeared. A sedative was found in his blood and it was revealed that his opponents had drugged him and put him in the bed. The Newport scandal made Ratterman a public hero and he was voted into office. Ratterman's efforts combined with the rise of Las Vegas as a popular gambling destination resulted in many of the illegal gambling establishments closing down.
In 1992, the state relaxed their gambling restrictions to allow charitable gaming including bingo, raffles, and casino nights. Then, in 1998, a referendum was held on the establishment of a state lottery which began operations the following year.
Will we ever see online poker legislation in Kentucky?
This is a tough one to answer. On the one hand, we have the state's actions towards online gambling operators that suggests that they would look unfavorably on a regulated online poker industry.
However, we also have the fact that Kentucky is the home of horse racing in the US. Should the race tracks decide that they want to dip their toes into the casino market, it's hard to imagine that lawmakers would stand in their way. Churchill Downs has already been active on the online poker scene making several small investments in the industry. This would indicate that there's an interest there and, as we said, if they push it, it's likely to happen.
What about land-based gambling?
Land-based gambling options in Kentucky are limited to a few options. There is pari-mutuel betting at the horse tracks. This is, of course, the biggest and most popular form of betting in the state given that the Kentucky Derby brings so many racegoers to the state.
There's also a state lottery, and charitable bingo and raffles while home games of poker and other card games are also permitted. And that's pretty much it.
Final thoughts
As mentioned earlier, there aren't too many online poker options available to residents of the Bluegrass State. With some offshore poker providers unwilling to run the risk of having their domains seized by the state, there are only a few to choose from.
However, should a player decide to play poker online, they can rest assured that they will never find themselves in trouble with the law.
That said, we'd just like to remind you that the information given or opinions expressed above do not constitute legal advice.