Poker Regulations & Laws in Indiana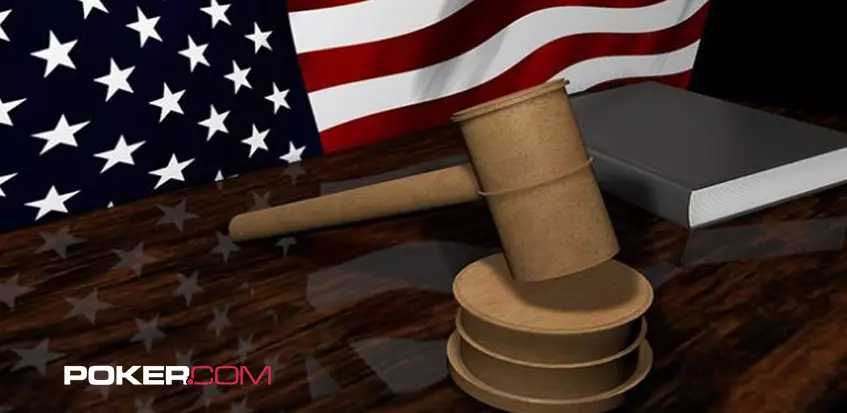 Is Live or online poker legal in Indiana?
It may be the home of baseball and the state that has produced some of the most talented basketball players of our time, but what about online poker in the Hoosier State? Can residents of Indiana play the game online?
Online poker laws in the state of Indiana
Like its neighbor Illinois, Indiana is one of the few states that actually mentions online gaming in its statutes. To learn a little more about how this affects online poker, we're going to start by taking a look at Title 35, Criminal Law and Procedure, Article 45, Offenses Against Public Health, Order, and Decency, Chapter 5, Gambling.
But before we get to that, let's first take a look at some definitions.
In section 35-45-5-1 we see the following:
(d) "Gambling" means risking money or other property for gain, contingent in whole or in part upon lot, chance, or the operation of a gambling device, but it does not include participating in:
(1) bona fide contests of skill, speed, strength, or endurance in which awards are made only to entrants or the owners of entries; or
(2) bona fide business transactions that are valid under the law of contracts.
That first part seems to include poker with all kinds of other games that are based on chance. Now, there's the argument that poker is a game of skill and that's a pretty sound argument. But our hopes are dashed by the following:
(l) For purposes of this chapter:
(1) a card game; or
(2) an electronic version of a card game;
is a game of chance and may not be considered a bona fide contest of skill.
That's that then. Poker is a game of chance in the eyes of the law.
With this in mind, let's see what they have to say about unlawful gambling.
Section 35-45-5-2 tells us:
(a) A person who knowingly or intentionally engages in gambling commits unlawful gambling.
(b) Except as provided in subsection (c), unlawful gambling is a Class B misdemeanor.
(c) An operator who knowingly or intentionally uses the Internet to engage in unlawful gambling:
(1) in Indiana; or
(2) with a person located in Indiana;
commits a Level 6 felony.
So regular players that enjoy a game of poker are included in part (a) and (b) while the operators of games or tournaments are covered in (c). As we know from the definitions section, an operator is someone who is the owner of or maintains an internet website that is used for interactive gambling.
These Class B misdemeanors carry punishment of up to 180 days in jail and/or a fine of up to $1,000.
An online poker player could, in theory, face these charges. However, if we look back through the state's records, we find no instance of a person ever being arrested or charged with playing online poker. The laws seem to be there for busting illegal games and illegal websites as opposed to targeting players.
This suggests to us that as long as you play online poker at home, then you should be okay.
There's a severe punishment for professional gamblers that at first glance would make you wince. But if we look a little closer we see that professional gambling doesn't actually apply to poker players at all.
(a) A person who knowingly or intentionally:
(1) engages in pool-selling;
(2) engages in bookmaking;
(3) maintains, in a place accessible to the public, slot machines, one-ball machines or variants thereof, pinball machines that award anything other than an immediate and unrecorded right of replay, roulette wheels, dice tables, or money or merchandise pushcards, punchboards, jars, or spindles;
(4) conducts lotteries or policy or numbers games or sells chances therein;
(5) conducts any banking or percentage games played with cards, dice, or counters, or accepts any fixed share of the stakes therein; or
(6) accepts, or offers to accept, for profit, money, or other property risked in gambling;
commits professional gambling, a Level 6 felony. However, the offense is a Level 5 felony if the person has a prior unrelated conviction under this subsection.
There's a whole lot to digest there so let's put it in simple terms. The language here refers mostly to anyone managing or involved in the running of a gambling enterprise. That means that individual players aren't subject to the same laws. That's great news because professional gambling over the internet is a Level 6 felony which is pretty serious.
If found guilty of professional gambling or other offenses such as possession of an electronic gambling device, maintaining a professional gambling site, and promoting professional gambling, perpetrators face up to six years in jail. They could also get a fine of up to $10,000 for their troubles.
Even with all of these restrictions and potential punishments for the crime of professional gambling, the authorities seem quite lax in taking on anyone but those who run illegal live games. As a result, offshore poker providers offer services to Indiana and seemingly have no plans to stop in the future.
The state has also made provisions to allow for state-regulated gambling that generates tax revenue. These types of gambling include a state lottery, riverboat casinos, charitable gambling, and pari-mutuel betting. There are even a few games of chance that are allowed at licensed bars.
As you can see, although they have specific laws, it seems the state lawmakers are pretty open minded when it comes to gambling that generates tax dollars.
The history of gambling in Indiana
As with many states in the US, gambling in the area we now call Indiana predates European settlement. One of the known gambling games of the local tribes was the straw game. This game involved dividing a bunch of reeds in two and then counting one of the halves off in sixes to determine the remainder. The idea was that people watching would wager on the value of the remainder. It's a simple game, and one that proved to be hugely popular.
The women of the local tribes played a different game known as the plum stone game. They painted the stones and then used them as dice. This was very similar to the games played by the tribes in Illinois and even Alaska.
The French were the first settlers to arrive in the area and were mostly fur traders. Even as the area passed from the French to the British and finally the USA, Indiana remained a wild and mostly wooded frontier.
By the 1790s, the first officials appointed by the federal government couldn't believe just how much gambling and drinking was going on in the area. So the first thing they did in the local capital of Vincennes was to ban gambling.
As the population grew, Indiana became the 16th state in 1816. The state held a few lotteries to generate funds for public spending as was popular at the time. However, these never garnered too much attention. So by 1851, the state decided to ban all lotteries, a word which at the time encompassed all forms of gambling.
Of course, this did little to stop the gambling industry who just carried on about their business. Gambling houses and casinos appeared everywhere and some were so popular that they were known all around the US and in some parts of Europe.
Two such establishments were the West Baden Springs Hotel and the French Lick Springs Hotel. Both offered patrons the chance to play roulette, baccarat, slots, poker, and other table games. Believe it or not, one was owned by the state's Republican chairman while the other was owned by his Democratic counterpart.
Not all establishments were able to flout the laws so openly though. In 1901 the Turf Exchange opened promising patrons the chance to wager on races without going to the track. They told guests that none of the state's officials would interfere with betting and they were right. It was the race tracks themselves who closed it down for fear of losing out on race day profits and refused to give the Turf Exchange odds for their races.
Then the prohibition era kicked in and the gambling industry enjoyed an unprecedented boom. With illegal alcohol on the menu, the casinos and gambling house became even more popular than ever before.
The Big House was one of the most popular places in that time with legendary bank robber, John Dillinger supposedly a regular customer. It wasn't until the 1940s and 50s that these luxury establishments finally felt the pinch and many were closed down by the authorities.
In the following years, residents of the state had very few chances for live gambling. In fact, it wasn't until 1989 when the state lottery was established and pari-mutuel betting was allowed at the horse tracks, that locals could gamble at all. The 80s also saw video gaming terminals appear throughout the state although these were deemed illegal and seized when reported.
Then, in 1993, we saw the legalization of the riverboat casinos and by 2007, race tracks were allowed to add slots to become racinos. A year later saw bars allowed to host pull tab and tip board contests with strict limitations.
In 2016, Governor Mike Pence signed S339 which allowed the daily fantasy sports industry to operate within the state. Just two years later, the first tribal casino run by the Pokagon Tribe opened its doors in Indiana.
The latest development came in 2019 when H 1015 passed the senate and was signed into law. This allowed racetrack and casino owners to provide sports betting services on-site and over the internet.
Will we ever see online poker legislation in Indiana?
The very fact that Indiana has legalized sports betting and passed a law allowing fantasy sports into the state bodes well for the online poker industry.
With a solid bricks and mortar casino industry already in place, it looks increasingly likely that the next logical step would be to move toward establishing a regulated online poker industry.
What about land-based gambling?
Where do we start? With the opening of the tribal casino, people in Indiana can take part in practically every possible form of land-based gambling. There's pari-mutuel betting at the tracks, riverboat casinos with every casino game imaginable, a state lottery, charitable gaming, and even fantasy sports. What more can they get?
The state also has bigger poker games than Chicago in Illinois thanks to more reasonable rake structures. This means that despite the smaller population, casinos in Indiana cities can easily compete with Chicago casinos.
There are 14 casinos in Indiana with most having cardrooms. The biggest at the time of writing is at the Horseshoe Casino in Hammond. The poker room there has 34 tables and plays host to the World Series of Poker Tour.
Final thoughts
Poker players in Indiana are certainly spoiled for choice in terms of live games. When it comes to the online game, it's a little different. Although players can play online with no fear of punishment from the authorities, it remains to be seen how long local players must wait before the state passes legislation for a regulated poker industry.
That said, we'd just like to remind you that the information given or opinions expressed above do not constitute legal advice.
Frequently Asked Questions
Can I get a license to provide online poker services in Indiana?
No, there's no way that you can apply for or get a license to operate online poker in the state. Until the state introduces and passes legislation for an online poker industry, this situation will not change.
Can I play online poker legally in Indiana?
Yes, you can although it's not quite clear just how legal online poker is. For operators, it's illegal, but for players, it's a bit of a gray area. Yet while there are laws that class illegal gambling as a Class B misdemeanor, the authorities have never targeted an online poker player in the past.
How old do I need to be to gamble in Indiana?
For bingo, pari-mutuel betting, and lotteries, you must be 18 or older. For all other forms of gambling, you must be 21 or older. That means that while offshore platforms will allow you to register once you're 18, you're technically not allowed to do so until you reach the age of 21. Better to err on the side of caution and only play online poker in Indiana if you are 21 or older.
Can I open my own online poker business in Indiana?
See question 1! No, you cannot. This can result in federal charges and see you in jail with a huge fine to pay. It's not a good idea and it's highly illegal so just don't do it.
Do I need to pay taxes on my online poker winnings?
You do indeed. The IRS considers winnings from live and online poker to be a taxable income. So all winnings must be declared and taxes paid each and every year. Your best bet is to seek advice from a tax consultant who is familiar with state and federal tax laws.