Play Legal Poker in the State of Alaska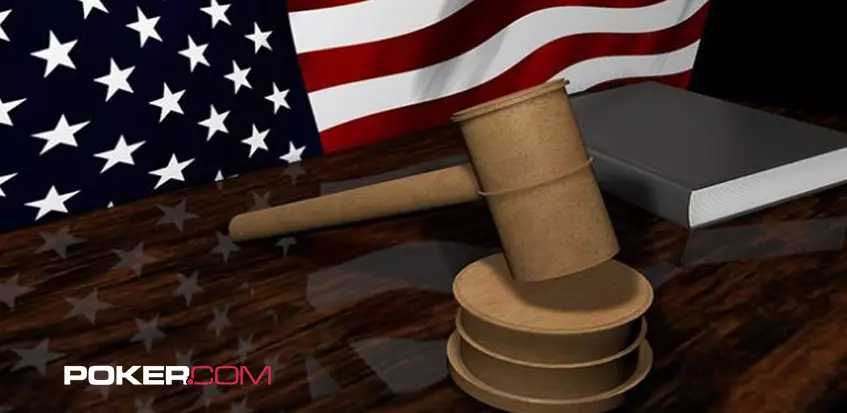 If you've ever wondered about the legality of online poker in Alaska, then wonder no more — we have all the answers to your questions right here.
Alaska is one of several states that has no legislation relating to online poker or igaming. With this in mind, we need to take a closer look at the regulations for gambling in general. These can be found in the Alaska Statutes, Title 11 – Criminal Law – Chapter 11.66 – Offenses Against Health and Decency – Article 02 – Gambling Offenses.
To make things a little clearer, let's begin with some legal definitions that are relevant to gambling.
First we have the 'contest of chance'.
(2) "contest of chance" means a contest, game, gaming scheme, or gaming device in which the outcome depends in a material degree upon an element of chance, notwithstanding that the skill of the contestants may also be a factor;
As you may well know, there are many people in this world that classify poker as a game of chance. Unfortunately, the majority of those people tend to be state legislators. So while the definition mentioned here is relatively subjective, local authorities can interpret in whichever way they choose to do so. Gaming lawyer Erica Okerberg wrote an interesting paper on this subject which you can read here.
Next, we have the state's definition of gambling.
(3) "gambling" means that a person stakes or risks something of value upon the outcome of a contest of chance or a future contingent event not under the person's control or influence, upon an agreement or understanding that that person or someone else will receive something of value in the event of a certain outcome;

A list that follows the definition states that bona fide business contracts, amusement devices, and charitable gaming are excluded. Poker, unfortunately, is not. That's why whether or not poker is viewed as a 'contest of chance' is so vital to the legality of online poker.

Finally, we come to the definition of the crime of gambling (11.66.200)

(a) A person commits the offense of gambling if the person engages in unlawful gambling.

(b) It is an affirmative defense to a prosecution under this section that the defendant was a player in a social game.

(c) Gambling is a violation

(1) for the first offense;

(2) punishable by a fine of not more than $1,000 for the second and each subsequent offense.
Basically, the language states that gambling is merely considered a violation under Alaskan law. That's right, it's neither a felony nor a misdemeanor which means that a first offense will result in a fine of $500 or less. Any subsequent offenses will then result in a larger fine with no possibility of jail time.
What this means in real terms is that it's highly unlikely that anyone playing online poker will ever be charged with an offense. In fact, Alaska has no record of ever charging anyone with breaking the law by playing online poker.
You also won't run into any trouble for playing in a social game. This is defined as a home game where there is no house income from operating the game. So if you play at home with friends, you can bet as much as you like once it's only the winning players who are profiting from any games.
It's a little different for people who run a gambling business. The list of crimes they can be punished for is seemingly endless and includes Promoting Gambling in the First Degree, Promoting Gambling in the Second Degree, Possession of Gambling Records in the First Degree, Possession of Gambling Records in the Second Degree, and Possession of a Gambling Device. These are classed as either Class A misdemeanors or Class C felonies. Either way, the punishment handed out for any of these can easily involve jail time of up to five years and a $50k fine.
While Alaskan law is somewhat vague when it comes to online poker, there are very few poker platforms that actively exclude players from the state.
So can you play online poker in Alaska? Absolutely.
The history of gambling in Alaska
Alaska was never what you would call a haven for European settlers, but even so, gambling was quite prevalent throughout the region. Take the local Tlingit people for example. They often played games that used gambling sticks marked with different patterns. It was similar to European gambling games in that one of the patterns, the naq, or devilfish, was something akin to a joker or trump card. The idea was to predict which patterned stick would come up next or try to pull the naq without looking.
By the 1800s, the Russians began to settle in some parts of Alaska with fur trading being the business of the day. The colonisation didn't really go too well and rather than find themselves stuck with a somewhat indefensible icy outpost, Russia sold the region to the US for $7.2 million. Quite a good deal even back then.
However, the press and many US politicians questioned the purchase and dubbed it a fiasco giving it several degrading monikers such as 'Andrew Johnson's Polar Bear Garden' and Seward's Folly' after the US president and the Secretary of State respectively.
But the discovery of gold on the Klondike River and at Nome in the late 1890s put paid to all the negativity surrounding the purchase. The following gold rush allowed for towns in Alaska such as Skagway and Dyea to prosper. And when a town prospers, gambling houses will inevitably follow. Within a very short time, gambling was the pastime of choice throughout the most prosperous towns with some even suggesting that the famed Klondike Solitaire came into existence during this period.
It was also around this time that several of the most famous names in the world of gambling made their way to Alaska to see if they could make their fortunes. Men like Wyatt Earp and Jefferson Randolph 'Soapy' Smith were among those with the latter considered to have been one of the most conniving conmen of the time.
Soapy set up shop and was soon making a small fortune from unsuspecting gamblers. All of his games were rigged and with his clientele often simply passing through, he had free reign for quite some time. The local residents, however, didn't take to him and tried to curtail his influence on local politics. They needn't have bothered because Soapy's antics at the table eventually caught up with him when he was gunned down in his own saloon.
At this point in history, Alaska was a military district and so there was no local legislation relating to gambling or poker. This meant that it was mostly tolerated by the authorities until 1912 when the area gained territorial status. In the 1913 Compiled Laws of Alaska, gambling of any kind was forbidden. However, many locals simply ignored the new laws and carried on as they had before.
It wasn't until Alaska became a state in 1959 that the laws on gambling took a firm hold and charitable bingo was the only gambling allowed within the state. It was a full quarter of a century before another form of cash gambling was allowed in the form of pull-tabs.
The 1993 overhaul of the state's gambling legislation required any charitable gambling to be approved by the government. This meant that those organizations running games such as bingo had to open their accounts before receiving their license.
In 1995, cruise ships within Alaskan waters were allowed to offer gambling services but this only lasted for a year. Since then, other forms of gambling have been added to the list of charitable gambling activities. These include salmon fishing and even dog mushes.
Even with these additions, gambling, in general, is still frowned upon by legislators. A 2003 bill to enact a state lottery was defeated while a ballot measure in 2008 to create a statewide gambling board met with the same fate.
Will we ever see online poker legislation in Alaska?
History tells us that when anything related to gambling is up for discussion, legislators will fight against it tooth and nail. This does not bode well for hopes that an online poker bill will be introduced at any point in the future.
Then there's also the fact that with such a low population of less than 740,000, a locally-based online gambling industry would struggle to survive. This would mean that the state would need to partner with another to share player traffic which would require its own regulation and legislation. In short, passing online poker laws within the state is probably too much effort for too little gain.
What about land-based gambling?
The only gambling properties you'll find in Alaska are the very few tribal bingo halls and some pull-tab facilities. Other than that, there are no casinos of any kind within the state. There are no slots permitted anywhere, there's no dog or horse racing, and no state lottery. As far as land-based gambling is concerned, it's about as bleak as you can get.
Final thoughts
As there are no land-based options available within the state, it seems that online poker is the only way that locals can play the game with people outside their inner circle. And with no arrests ever made in relation to online poker, we'd say that Alaskans can play online poker without fear of running afoul of the law.
That said, we'd just like to remind you that the information given or opinions expressed above do not constitute legal advice.
Frequently Asked Questions
Is there state regulated poker in Alaska?
No, there is no legislation for online poker in Alaska so there are no local online poker rooms. The state is historically anti-gambling so there's little to no chance that there will ever be state-regulated poker in Alaska.
Is it legal to play online poker in Alaska?
There are no laws that mention online poker specifically. As we mentioned earlier, the definitions of gambling or contests of chance are entirely subjective. But with no arrests made or charges brought against online poker players in the state, you should be safe.
What is the legal age limit for gambling in Alaska?
To play in a bingo hall you must be 19 years of age or older. All other types of charitable gaming require you to be 21 or older. As there are no specific laws regarding online gambling, it's safe to surmise that these age limits translate to the online industry.
Do I need to pay taxes on my winnings?
There are two certainties in life — death and taxes. So even though state legislators look unfavorably on gambling outside of state-regulated charitable gambling, they still want their taxes. If you find yourself making a significant income from online poker, then it might be a good idea to contact an accountant or tax consultant to help you make the best decisions and avoid any fines later down the road.