Oregon Poker Laws & Legislation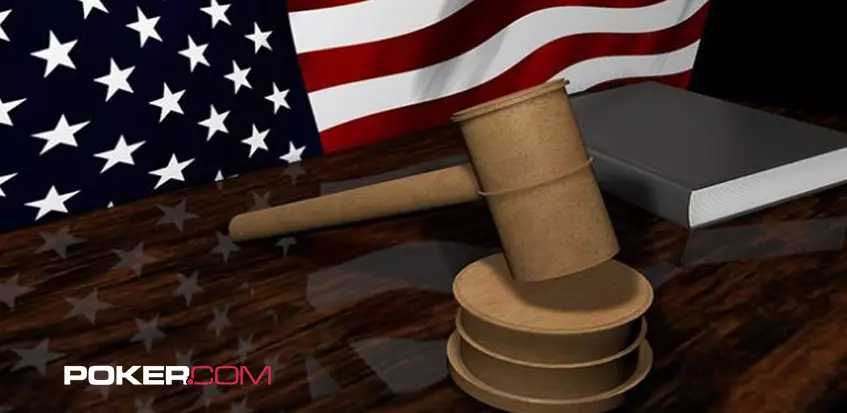 The Beaver State has a thriving live poker and gambling industry, but what about iGaming? Can Oregonians gamble online without running into any trouble with the law? Is online poker legal in Oregon?
Online poker laws in the state of Oregon
There are very few states that have passed legislation that specifically mentions online gambling, Oregon is one of those few. The relevant legislation can be found in the state's legal code in Volume 4 of the Oregon Revised Statutes, Crimes and Punishments, Chapter 167, General Welfare and Animal Offenses.
The parts we're looking at today are 167.108 – 167.167.
Section 167.108 gives us the following definitions relating to gambling:
(7) "Gambling" means that a person stakes or risks something of value upon the outcome of a contest of chance or a future contingent event not under the control or influence of the person, upon an agreement or understanding that the person or someone else will receive something of value in the event of a certain outcome.
(6) "Contest of chance" means any contest, game, gaming scheme or gaming device in which the outcome depends in a material degree upon an element of chance, notwithstanding that skill of the contestants may also be a factor therein.
So whether or not poker is a form of gambling is dependent on the element of chance involved in the game. This is found in many other legal codes across multiple states so it's nothing new to us. However, it's not easy to come to a conclusion as there are many conflicting opinions on the matter.
The definition is open to interpretation, but in 2012, Federal Judge Jack B. Weinstein opined that poker was a game of skill during a court case. We're not sure if Oregon courts would take a similar stance but it does provide them with a legal precedent.
The state's definition of gambling does go on to list certain activities that are exempt. These include social games, charitable fundraising, insurance contracts, and any other legitimate business transaction.
A social game is defined as one that takes place in a private home where no one profits from the running of the game other than any winners of the game. There are also provisions for social games in places of public accommodation, but these must be allowed by a specific county or city.
Now that we're done with all that, let's talk about internet gambling as it is mentioned in 167.109:
Internet gambling. (1) A person engaged in an Internet gambling business may not knowingly accept, in connection with the participation of another person in unlawful gambling using the Internet:
(a) Credit, or the proceeds of credit, extended to or on behalf of such other person, including credit extended through the use of a credit card;
(b) An electronic funds transfer or funds transmitted by or through a money transmission business, or the proceeds of an electronic funds transfer or money transmission service, from or on behalf of the other person;
(c) Any check, draft or similar instrument that is drawn by or on behalf of the other person and is drawn on or payable at or through any financial institution; or
(d) The proceeds of any other form of financial transaction that involves a financial institution as a payor or financial intermediary on behalf of or for the benefit of the other person.
(2) Violation of subsection (1) of this section is a Class C felony. [2001 c.502 §2]
Interestingly, this doesn't seem to affect individual players at all. It's designed to target the action of depositing money onto wagering websites. This is similar to the Unlawful Internet Gambling Enforcement Act of 2016, but in this case, it only targets the operators and not the financial institutions.
The only place where we can find anything that might be relevant to an individual player is in section 167.122:
(1) A person commits the crime of unlawful gambling in the second degree if the person knowingly:
(a) Places a bet with a bookmaker; or
(b) Participates or engages in unlawful gambling as a player.
(2) Unlawful gambling in the second degree is a Class A misdemeanor.
A Class A misdemeanor could result in a year in jail and/or a fine of up to $6,250. Having said that, there are no records of this law ever being used to charge someone with playing online poker.
Of course, the operators or illegal games aren't quite so lucky. They could be charged with a litany of offenses including possession of a gambling device, possession of gambling records, and possession of a gray machine. We're not quite sure what a gray machine is, but it sounds very interesting.
Even though these charges can be brought against any illegal operator, they are never used to target offshore poker companies that service the state.
The Beaver State also has a law against cheating which applies to any illegal gambling activity. Online poker isn't mentioned and so we're back to wondering if it's considered gambling at all. Break this law and you might end up in jail for up to five years and have to pay a fine of up to $125,000. Again, this is likely used to target operators who cheat players and not players who have an ace up their sleeve.
The history of gambling in Oregon
The region we now call Oregon was mostly inaccessible and up until the 1840s, the only people who lived there were the native tribes and trappers. It was only when the Oregon Trail route opened the area to trade that settlers started to make their way there.
But it was the discovery of gold in 1850 and 1851 that brought the masses to Oregon. This led to the development of a town of sorts to provide homes and services to the many miners and prospectors that arrived in the area. As you can imagine, gambling was rife in a town full of miners and faro, poker, and monte were hugely popular.
Soon the settlement grew to such a degree that it was to become a city, but it needed a name. The two founders, Asa Lovejoy and Francis Pettygrove wanted to name the new city after their respective hometowns of Boston, Massachusetts and Portland, Maine. They decided on a best-of-three toss of a coin. Pettygrove won and Portland got its name.
Portland soon became a major seaport and with so many sailors coming and going, the gambling industry grew exponentially. The gambling houses were often located in Chinatown and believe it or not, there was a series of underground tunnels called the Shanghai Tunnels that allowed patrons to move about unseen.
Every form of gambling imaginable was available in Portland and it remained this way until 1914 when the 'secret passage ordinance' came into effect. This prohibited businesses from having secret passageways. Incredibly, some Chinese businessmen argued that the law was unclear and so it was blocked and the tunnels continued to operate right up until the 1940s.
Although the Oregon Constitution of 1857 placed an outright ban on gambling, pari-mutuel wagering was introduced in 1933. Greyhound and horse racing became hugely popular, but by 2004, greyhound racing stopped due to a significant drop in revenue. 1971 saw the first casino night allowed for non-profits which were also allowed to run bingo events and raffles in 1976.
1973 was the year that social gaming was allowed and in 1985 the state lottery was established. The state lottery also introduced a hybrid form of sports betting called the Sports Action Lottery which began in 1989, but this was discontinued in 2007.
The 1980s saw the rise of unauthorized video gaming terminals and they were eventually banned in 1991. However, a year later the lottery began installing terminals across the state and there are now more than 10,000 of them in operation.
The 1990s saw the first tribal gaming compacts signed and in 1994 the Seven Feathers Casino Resort became the first tribal casino in Oregon.
The latest development in the local gambling industry saw the state lottery announce their sports betting app. Although it has faced some challenges, officials remain positive about its potential for growth.
Will we ever see online poker legislation in Oregon?
With no commercial casinos in the state, it's hard to know whether or not state legislators would be in favor of a regulated online poker industry. The state is relatively small in terms of population and they may feel that there simply isn't enough demand to warrant specific legislation.
However, if traffic sharing compacts were agreed like the one that exists between Delaware, New Jersey, and Nevada, there could be a chance of some significant tax revenue from iGaming.
Either way, we'll have to simply wait and see what happens as there are no rumors of any bills as of yet.
What about land-based gambling?
Oregonians have a pretty good range of gambling options available to them. There's the state lottery, charitable bingo and raffles, and now sports betting through the lottery's own app.
Pari-mutuel wagering is available at Portland Meadows and at 10 off-track betting stores. There are 11 tribal casinos in the state offering the complete range of table games. The highlight of the local poker scene is the Oregon State Poker Championships at Chinook Winds Casino, Lincoln City. This tournament has a $150,000 guaranteed main event prize.
Final thoughts
The Beaver State may not have a regulated online poker industry, but that shouldn't stop Oregonians from playing at one of the many offshore platforms that service the state. Given that the state has no interest in pursuing individual players, there is practically no chance that anyone playing online poker will run into any trouble with the authorities.
That said, we'd just like to remind you that the information given or opinions expressed above do not constitute legal advice.