Live and Online Poker Laws in The State of Georgia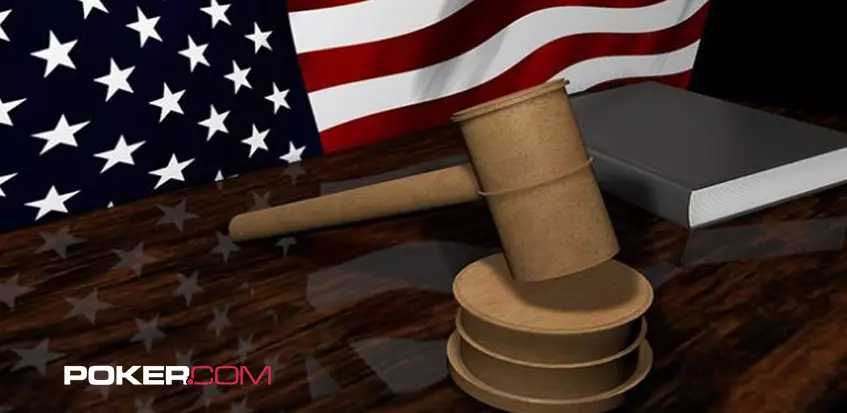 Is poker legal in Georgia?
As a conservative state with seemingly strict views on gambling in general, it's no surprise that there's some confusion as to the legality of online poker in Georgia. Here we take a look and what you can and can't do within state lines.
Online poker laws in the state of Georgia
Unlike its neighboring state of Florida, Georgia has some pretty strict laws when it comes to gambling. They don't make for pleasant reading, but we're going to go ahead and take a look at the main sections that target gambling in Title 16, "Crimes and Offenses," Chapter 12, "Offenses Against Public Health and Morals," Article 2, "Gambling and Related Offenses," Part 1, "Gambling,"
Section 16-12-21 tells us the following about gambling:
Gambling
(a) A person commits the offense of gambling when he:
(1) Makes a bet upon the partial or final result of any game or contest or upon the performance of any participant in such game or contest;
(2) Makes a bet upon the result of any political nomination, appointment, or election or upon the degree of success of any nominee, appointee, or candidate; or
(3) Plays and bets for money or other thing of value at any game played with cards, dice, or balls.
(b) A person who commits the offense of gambling shall be guilty of a misdemeanor.
We can assume that (1) refers to sports betting and anything related to it while (2) is obviously related to elections and their results. The part that interests us is (3) as poker is clearly a game played with cards. That said, online poker is not played with physical cards so this isn't quite as clear cut as it seems.
In section 16-12-20 we're told a little more about the definition of a bet.
(1) "Bet" means an agreement that, dependent upon chance even though accompanied by some skill, one stands to win or lose something of value.
Straightforward enough, right? That is until the definitions go on to make an exemption that reads as follows:
 "an offer of a prize, award, or compensation to the actual contestants in any bona fide contest for the determination of skill, speed, strength, or endurance or to the owners of animals, vehicles, watercraft, or aircraft entered in such contest."
This is similar to exemptions we find in other states and opens up the debate on whether or not poker is a game of skill or chance. A legal precedent set by federal Judge Jack B. Weinstein suggests that it's a game of skill. However, we're not so sure that a Georgia state judge would see things that way.
So assuming that online poker is indeed a game of chance in the eyes of Georgia courts, what's the punishment for the offense of gambling?
According to Georgia law, being caught in the act of gambling is a misdemeanor. That means that the perpetrator could face jail time of up to 12 months and/or a fine of up to $1,000.
But in all honesty, we wouldn't worry too much about this as there are no records of anyone ever being arrested or charged for playing online poker in Georgia.
Another section of the law regarding communicating gambling information has caused a little confusion. This can be found in Section 16-12-28 and states:
(a) A person who knowingly communicates information as to bets, betting odds, or changes in betting odds or who knowingly installs or maintains equipment for the transmission or receipt of such information with the intent to further gambling commits the offense of communicating gambling information.
(b) A person who commits the offense of communicating gambling information, upon conviction thereof, shall be punished by imprisonment for not less than one nor more than five years or by a fine not to exceed $5,000.00, or both.
Although this seems to target those involved in bookmaking, the prior definition of a bet could see internet poker included. But again, as we just said, this is highly unlikely to ever be an issue for the individual online poker player.
Anyone who has been charged with a gambling offense in the state of Georgia in the past has been a proprietor of an illegal gambling premises, someone who possessed an illegal gambling machine or a member of an organized crime ring.
Those found guilty were generally charged with crimes such as keeping a gambling place, advertising commercial gambling, and possession of a gambling device. These are often misdemeanors while some are felonies. Fines for these crimes can be as high as $20,000 with a possibility of jail time of up to 5 years.
Even so, offshore poker platforms continue to service the state so realistically, people in Georgia can play whenever they feel like it without fear of breaking any laws.
The history of gambling in Georgia
Since the foundation of the state, Georgia has always had a firm anti-gambling stance. Even back when the area was a colony under the control of trustees (whose power came from a charter from King George), gambling was banned outright.
When that charter was rescinded and the state began to form its own government, the anti-gambling sentiment of the original settlers still ran through the blood of its new lawmakers. And the state lotteries that were so commonly used throughout states such as Delaware and Connecticut, were considered undesirable in Georgia.
Even with such strict anti-gambling laws, the underground scene flourished in some parts of the state throughout the 1800s. The old state capital of Milledgeville was a prime example of an area where authorities looked the other way as gambling houses raked in the profits. Another area that had a thriving underground gambling industry was Dahlonega. This was mostly due to the fact that gold was discovered there in 1828 and the influx of miners and prospectors to any region always resulted in real money gambling.
Although the authorities were happy to turn a blind eye for many decades, this all ended in the 1930s. This was when newspaper editor Thomas Lee Bailey used his power at the Cochran Journal to put forward his progressive views. These views demonized gambling and those who enjoyed it. Despite the Journal being a small paper, many people across the state read it. Public opinion was swayed and lawmakers decided to toughen their stance on gambling.
As a result, illegal gambling was all but eliminated from Georgian society with only a few notable exceptions. One such exception was Eddie Guyol who ran illicit gambling ring until his murder in 1935.
Gambling didn't come up for discussion at state level again until 1978 when bingo was legalized for charitable purposes. Then in 1992, legislators decided to form a state lottery which still runs to this day.
Will we ever see online poker legislation in Georgia?
No, it's not very likely at all. As one of the most conservative states with regards to gambling, we can't imagine online poker being discussed at state level any time soon. With no bricks and mortar casinos in the state, establishing a regulated live casino industry would be the most likely first step to introducing poker to Georgia.
What about land-based gambling?
This is simple enough to explain — there are no land-based casinos, race tracks, or sports betting facilities. Although there has been an attempt at state level to pass legislation for mobile sports betting, it's still not a guarantee that sports betting will actually become legal in the state.
The only options currently available are the state lottery and charitable bingo. The state lottery is hugely popular for obvious reasons suggesting that the public are at least somewhat open to the idea of gambling.
Attempts to bring pari-mutuel betting or commercial casinos to the state have failed while there were rumors of a tribal casino. However, nothing has yet to materialize on that front.
Final thoughts
While Georgia is one of the most conservative states with strict anti-gambling laws, residents should have no worries about playing poker online. As mentioned earlier, there have been no arrests ever made within the state relating to playing online poker. Better yet, is the fact that there are several offshore poker providers that allow Georgians to register on their platforms.
That said, we'd just like to remind you that the information given or opinions expressed above do not constitute legal advice.