Live and Online Poker Laws in Florida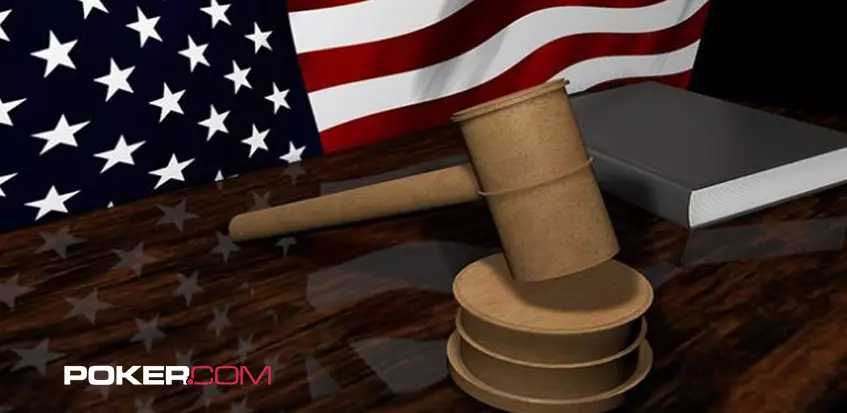 Is online poker legal in Florida?
Residents of the sunshine state are blessed with amazing weather and an incredibly relaxing lifestyle, but can they legally play online poker?
Online poker laws in the state of Florida
There are actually no laws in the Sunshine State that pertain to playing online poker or any other card games on the internet. There are no laws that say that you can't play, but likewise, there's no legislation that says you can.
With this in mind, we need to refer to the Florida laws on gambling in general. To do that, we must take a look at the Florida Statutes, chapter 849 and more specifically section 849.08.
This section gives the following definition of gambling:
Gambling.—Whoever plays or engages in any game at cards, keno, roulette, faro or other game of chance, at any place, by any device whatever, for money or other thing of value, shall be guilty of a misdemeanor of the second degree, punishable as provided in s. 775.082 or s. 775.083.
The state has used clever wording here to cover any forms of gambling. By using the term 'by any device whatever' we can assume that they mean gambling over the internet. However, their use of the wording 'other game of chance' suggests that poker may not be included.
As we all know from experience, poker is a game of skill and this belief was upheld in the court of law by Federal Judge Jack Weinstein back in 2012. Although this case took place in New York, it certainly opens up the debate on whether or not poker is a game of chance or skill.
For the moment, let's suppose that the authorities might consider online poker a game of chance. What then are the penalties involved?
Gambling is a second-degree misdemeanor and offenses such as these carry punishment of up to 60 days in jail and/or a fine of up to $500. That said, we're pretty sure that you'll never have to worry about fines or jail time in Florida as there are no records of anyone ever having been charged with playing poker online. So safe to say, no one will be knocking on your door to ask you about your online activities.
On the other hand, if you try to run an illegal game in the state, things are very different. In fact, there's a whole slew of offenses that you could be charged with including renting a house for gambling purposes, keeping a gambling house, printing illegal lottery tickets, possession of a slot machine, and permitting gambling on a billiard or pool table — oh Florida, never change! While some of these offenses are felonies, there are still many offshore poker platforms that service the state.
Home games are also legal in Florida but only if the pot amounts to $10 or less. That's right, you can't win more than $10 on a single hand if you play your friends at home. Probably a good idea if we're honest.
The history of gambling in Florida
Throughout much of the state's history, Florida was a swamp-filled backwater with a very small population. With not much value attached to the region, Florida changed hands between the French, the Spanish, and the English several times. There was even a time when Florida was an independent country in its own right. Although that experiment didn't last too long and the area was finally acquired by the United States in 1821.
By 1845, Florida had become a state, and in 1868 a provision was added to the state constitution banning lotteries. As the word lottery was synonymous with gambling at the time, this provision effectively banned all forms of gambling.
In 1888, almost half a century after it became a state, Florida still only had a population of 270,000. Even so, hotelier Henry Flagler opened the now infamous Bacchus Club. This was an illegal casino located in St. Petersburg and offered real money gambling to anyone with enough money to play. The casino was a huge success and soon other gambling houses dotted the state.
These establishments thrived and continued to operate through the turn of the century. And with the beginning of the prohibition era in 1920, the underground gambling industry boomed. Both Miami and Tampa were the most popular destinations for gamblers in the state. Although poker, roulette, and craps were all popular, it was bolita that was the most played game in the state. Bolita was a lottery game that made its way from Cuba to Miami and involved 100 small balls placed in a bag and drawn — a little like old-school bingo.
Of course, where there's money there's often crime and it wasn't too long before the mafia got involved in the underground gambling scene in Florida. Miami became an open city which meant that any of the mafia families could operate within the city without fear of repercussions from mob bosses. However, this led to an increase in violent crime as rival families tried to disrupt their rival's gambling operations. The violence became so serious that many dubbed Miami 'Little Chicago'. Infamous mobsters Al Capone and Meyer Lansky even had their own bases of operations in the city and both lived there for a time.
By the time of the depression, the state authorities were eager to generate more tax revenue and so decided to allow pari-mutuel betting at race tracks. This began in 1931 and around the same time, lawmakers legalized slot machines. However, the machines didn't go down too well and were soon outlawed once again.
With the state receiving significant income from the race tracks, lawmakers discussed the notion of opening commercial casinos within the state. Unfortunately for Florida residents at the time, it was all talk and nothing came of the discussions. They did, however legalize bingo in 1970 which became quite popular.
The underground gambling scene was oblivious to the lawmakers and continued to run as it had done since the Bacchus Club first opened its doors. The 70s saw a spate of arrests for illegal gambling and in 1979, the highest profile shutdown came when the police tried to close down the Seminole Tribe's bingo hall. The case went to the U.S. Court of Appeals which ruled in favor of the Seminole Tribe. This was one of the most significant events in tribal gaming history as it paved the way for other tribes to open gaming facilities of their own.
Florida introduced a state lottery in 1986 and by 1996, poker had made its way to the race tracks. However, with a $10 maximum limit on pots, games weren't quite as exciting as they could have been. Not long after, this limit was removed with a new maximum bet amount set at $2. In 2007, these restrictions were replaced by maximum buy-ins of $100, but this was lifted in 2010. In recent years, legislation has been passed to allow racinos to have slot machines on the premises.
Will we ever see online poker legislation in Florida?
The state has made several positive moves towards online poker regulation. The most notable was back in 2011 when legislation was almost in place to establish an online poker industry much like they now have in Delaware or New Jersey. However, this was put on hold indefinitely soon after Black Friday.
One major roadblock to the establishment of a regulated online poker industry is the tribal gaming compact. The Seminole Tribe would be reluctant to give up their control of the local gambling industry meaning that some provisions would have to be made. Then there's also the issue of Amendment 3 which states that voters have control over future gambling expansion.
What about land-based gambling?
Besides commercial casinos, you can pretty much gamble on anything in the state of Florida. The tribal casinos, however, more than make up for the lack of commercial heavyweights and are thriving particularly since the betting limit for poker was removed.
The racinos are also a good place to find poker games and slot machines although that's all there is aside from pari-mutuel betting on the races. Bizarrely, there are also quite a few betting facilities that serve the sport of jai alai.
The state's biggest cardroom is at the Bestbet racino in Jacksonville. There are 70 tables with a variety of games on offer such as Texas Hold'em, Pot Limit Omaha, Big O, and Seven Card Stud. The Palm Beach Kennel Club, the Derby Lane Poker Room, Daytona Beach Poker Room, and Seminole Hard Rock Tampa all have at least 50 tables so there's no shortage of poker action in the state.
Final thoughts
There are no major obstacles in the way of Florida residents who want to play online poker. The state has no interest in punishing people for playing online and there are no laws that are specific to online poker.
That said, we'd just like to remind you that the information given or opinions expressed above do not constitute legal advice.
Frequently Asked Questions
Is there a regulated online poker market in Florida?
No, there isn't. Although there have been discussions on the topic on several occasions, no legislation has been passed to date. Unfortunately, any plans to form a regulated industry were shelved in the aftermath of Black Friday.
Can I legally play online poker in Florida?
You can indeed. There are no specific laws that ban online poker. While poker might be considered gambling depending on the interpretation of the law, the state has never arrested or charged anyone with playing the game.
What's the legal age requirement to play online poker in Florida?
Residents of Florida can gamble at land-based facilities once they are 18 or older. If they wish to play casino table games or slot machines, they must be 21 or older.
We can surmise that these laws translate to online poker. While most offshore platforms will allow you to register once you are 18, bear in mind that you will need identification. Never lie about your age to play online poker as you will undoubtedly have trouble withdrawing your winnings at a later date.
Can I open an online gambling business in Florida?
No way! While the state authorities will leave offshore online poker companies alone, they don't take too kindly to anyone trying to operate an illegal gambling business within the state.
Do I need to pay taxes on my online poker winnings?
The IRS will always expect you to pay your taxes on any income that it deems taxable. And yes, poker winnings fall into this category. If you find yourself making a significant income from your online games, then we suggest you find yourself a tax consultant who is familiar with local and federal tax laws.