Connecticut Online & Live Poker Laws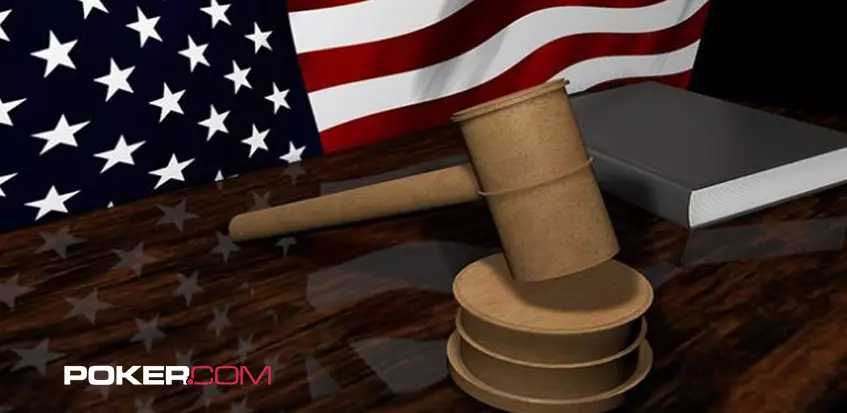 Connecticut has some very clear laws on gambling, but there is still some confusion about the legality of online poker.
Online poker laws in the state of Connecticut
Unlike other states such as Alaska, the poker laws of Connecticut are quite straightforward. That said, they're not exactly what you would call pleasant reading for poker players.
To fully understand these laws, we're going to take a look at the General Statutes of Connecticut. Specifically, we're looking at Title 53, Crimes, Chapter 946, Offenses Against Public Policy, Section 53-278a – Section 53-278g. This is where we find the following definition of gambling according to Connecticut law.
(2) "Gambling" means risking any money, credit, deposit or other thing of value for gain contingent in whole or in part upon lot, chance or the operation of a gambling device, including the playing of a casino gambling game such as blackjack, poker, craps, roulette or a slot machine, but does not include: Legal contests of skill, speed, strength or endurance in which awards are made only to entrants or the owners of entries; legal business transactions which are valid under the law of contracts; activity legal under the provisions of sections 7-169 to 7-186, inclusive; any lottery or contest conducted by or under the authority of any state of the United States, Commonwealth of Puerto Rico or any possession or territory of the United States; and other acts or transactions expressly authorized by law on or after October 1, 1973;
It's clear from this definition that poker is considered gambling regardless of the luck vs. skill argument that we see in other states.
So with this in mind, let's see what the penalties for gambling are according to Section 53-278b.
Gambling; professional gambling; penalties. (a) Any person who engages in gambling, or solicits or induces another to engage in gambling, or is present when another person or persons are engaged in gambling, shall be guilty of a class B misdemeanor; provided natural persons shall be exempt from prosecution and punishment under this subsection for any game, wager or transaction which is incidental to a bona fide social relationship, is participated in by natural persons only and in which no person is participating, directly or indirectly, in professional gambling.
(b) Any person who engages in professional gambling shall be guilty of a class A misdemeanor.
So as you can see, they're pretty clear on this too. If you gamble or convince others to gamble, then it's a class B misdemeanor. Incredibly, even just being in the room while others are gambling could see you in trouble.
According to the state's sentencing guidelines, any class B misdemeanor can result in six months in jail and/or a fine of anything up to $1,000. Seems pretty scary for poker players until you do some digging and realize that there has never been an arrest for playing online poker anywhere in the state.
Like many other states, these laws are there to help deter the running of illegal games and to crackdown on organized crime. In other words, the police are not going to show up at your house and ask to see your PC, so online poker players should be 100% fine.
There's also an exemption for social gaming which means that home games are legal. So if you want to play at home with friends, you're okay once you're not making a profit from running the game.
That brings us to the next point of 'professional gambling'. Even if you make a steady income from online poker, this is not deemed professional gambling in Connecticut. Section 53-278a states:
(3) "Professional gambling" means accepting or offering to accept, for profit, money, credits, deposits or other things of value risked in gambling, or any claim thereon or interest therein.
This means that unless you're running an illicit game, you're not considered a professional gambler. There's also mention of the transmission of gambling information, but again, this is targeted towards those who profit from running games. As an average online poker player, this doesn't affect you at all.
Just to note that there are other crimes that people running games can be charged with. These include possession of gambling records, possession of a gambling device, and maintaining a gambling premises. While these are, for the most part, misdemeanors, some are considered class D felonies. A class D felony carries punishment of 1-5 years jail time and a fine of up to $5,000.
Nevertheless, offshore poker providers still service the state and there are several platforms accessible within Connecticut. If those providers feel that there's little chance of them getting into any trouble, then there's no need for regular poker players to worry either.
The history of gambling in Connecticut
Connecticut history is intertwined with that of the Puritans and so there's no surprise that it's a pretty conservative state when it comes to gambling.
Even in the early days of taverns and saloons, there was a specific law banning proprietors from allowing gambling to take place on their premises. The state legislators even went so far as to introduce a law that prohibited tavern owners from possessing dice, cards, tables, shuffle-board, billiards, coytes, keiles, loggets, bowles or anything else that might be used in gaming.
Pretty harsh rules that left no doubt that gambling was strictly prohibited. Even so, with tax revenues low and the state struggling to fund public services and amenities, lotteries were allowed. These lotteries were used to fund some of the buildings at Yale, and helped finance other projects such as seaside wharfs and bridges. Interestingly, many of these lotteries failed to reach their intended goals which suggests that the general public had little interest in any form of gambling.
However, after the USA gained independence in 1776, lotteries became more popular in the state. Unfortunately, they were often abused and rigged by those in power and so in 1830, the state banned them completely.
It wasn't until 1873, that another form of gambling took hold in Connecticut. This was the year that Charter Oak Park opened in West Hartford and when horse betting was first introduced. The residents of Connecticut loved it and soon there were more race tracks popping up across the state. Believe it or not, it was at Charter Oak Park, in 1897, that Thomas Edison recorded the first ever film footage of a horse race.
Racing lasted for just over 50 years, but the anti-gambling laws of 1925 meant that the tracks had to close down and horse racing became a thing of the past.
By the 1930s, the mafia had taken an interest in gambling in Connecticut. Their ventures included lotteries, craps, card games, sports betting, and pretty much anything else related to gambling. Although all of these enterprises were illegal, they were given a boost in 1953 when mob-connected Richard Lee was elected as mayor of New Haven. The area became a wide open gambling town and has allegedly stayed the same ever since with many illicit games and mob-related activities taking place.
In fact, you only need to go back to 2012 when the FBI broke up a sports betting and gambling ring that was allegedly run by the Gambino family.
Gambling in the state in the 20th century wasn't all crime-related though. In 1939, charity bingo was legalized and since then raffles, casino nights, and pull tabs have also been allowed once held by non-profit organizations. However, in 2003, casino nights were removed from the list.
In 1971, the state introduced a regulated state lottery and in 1972, pari-mutuel betting was allowed at horse and greyhound racing tracks. It was even allowed for jai alai! While horse racing didn't really take off, greyhound racing did and was held in the state until 2005. The last jai alai wagers happened in 2001.
As for tribal gaming, the Foxwood Indian Casino was the first casino of its kind in Connecticut opening in 1992. Four years later in 1996, the Mohegan Sun Casino opened and there are rumors that a third casino is planned for the not too distant future.
Will we ever see online poker legislation in Connecticut?
Strange as it may seem, there's a strong likelihood that Connecticut will move to regulate online poker at some point in the future. Yes, this is a somewhat conservative state, but it seems probable that the online industry will take shape sooner rather than later. Governor Dannel Malloy even went so far as to say that online gambling was inevitable back in 2012.
The usual roadblock that is tribal gaming also doesn't seem to be a major issue here with both tribal casinos firmly on board with free-to-play online operations of their own already in place.
The only real issue here is that the state isn't large enough to support its own online industry and so compacts to share player pools with other states such as New Jersey or Nevada will have to be arranged.
What about land-based gambling?
Other than the state lottery, state residents can take part in charitable gaming and pari-mutuel wagering. Even though there's no on-track pari-mutuel in the state, there are plenty of off-track betting facilities.
There are two tribal casinos in the state: Foxwoods and Mohegan Sun. Foxwoods is one of the largest casinos in the US and boasts a poker room with 100 tables. The Mohegan Sun's poker room only has about 40 tables but is still quite popular.
Final thoughts
Although Connecticut has some seemingly strict laws on gambling, there's little to suggest that anything untoward will happen to the average online poker player. And with several offshore platforms servicing the state, online poker options are pretty good for residents of Connecticut.
That said, we'd just like to remind you that the information given or opinions expressed above do not constitute legal advice.
Frequently Asked Questions
Is it legal to play online poker in Connecticut?
Yes, it would appear so. With no legal precedent with regards to the prosecution of online poker players, there's little to no chance that the authorities will ever start knocking on doors.
The laws that are in place are mostly there to prevent illicit games and curtail organized crime enterprises.
Is there a regulated online poker industry in Connecticut?
No, there isn't. There are no online poker platforms based in the state and there are no plans to pass legislation as of yet.
However, the authorities have done nothing to prevent offshore platforms from providing their services to residents of the state which suggests that they may be open to discussion on the matter at some point in the future.