Rhode Island Poker Laws & Regulations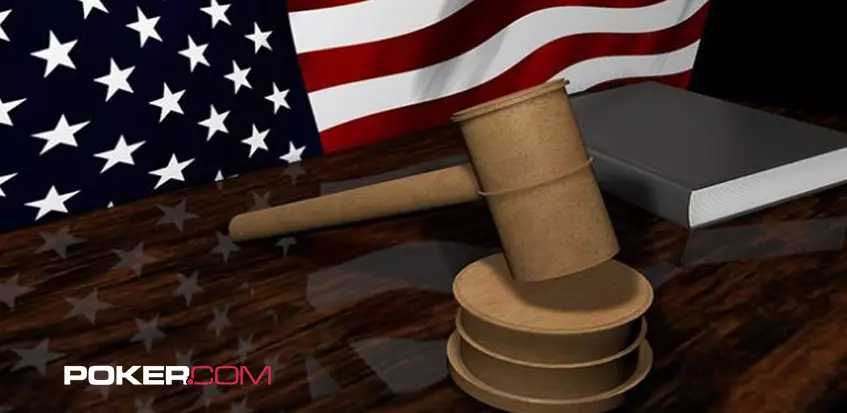 The Ocean State has quite limited land-based gambling options, but what about the online industry? Can residents of Rhode Island legally gamble online? Is online poker legal in Rhode Island?
Online poker laws in the state of Rhode Island
As with many other legal codes across the states, the Rhode Island laws don't mention online poker in any way. So it's up to us to try to determine the legality of the game based on the existing gambling laws.
These can be found in Section 11 – 19, 'Gambling and Lotteries', but let's first take a look at the prohibited games found in Section 11 – 19 – 1:
Forms of gambling prohibited.
Every person who shall, directly or indirectly, set up, put forth, carry on, promote, or draw, publicly or privately, any lottery, chance, game, or device of any nature or kind whatsoever, or by whatsoever name it may be called, for the purpose of exposing, setting for sale or disposing of any money, houses, lands, merchandise, or articles of value, or shall sell or expose to sale lottery policies, purporting to be governed by the drawing of any public or private lottery, or shall sign or endorse any book, document, or paper whatsoever, for the purpose of enabling others to sell, or expose to sale, lottery policies, except as authorized in this chapter and in title 41 and chapters 61 and 61.2 of title 42, shall be deemed guilty of a felony and shall be imprisoned not exceeding two (2) years or be fined not exceeding two thousand dollars ($2,000).
That's quite the passage of text to make sense of, but fortunately, it's actually quite clear. The first part is obviously targeting those who run illicit gaming enterprises. The section part is a definition of gambling that includes card games so we can assume that this includes poker.
We then see that the penalty for unlawful gambling is a fine of $2,000 or less and no more than two years in jail. Again, these punishments are clearly for operators of illegal games and not the players that play them.
If we take a look at Section 11 – 19 – 18 we see some strange language about 'acting as a dealer, banker, or lookout' while there are also restrictions on where gambling can take place. This prohibits people from using everything from houses to rafts to host games. Again, this is for operators of the game.
The only place that we can find anything relevant to individual players is in Section 11 – 19 – 21 which states the following:
Frequenting gambling place.
Every person who shall frequent any gambling house or place where gaming is practiced or carried on, not in the performance of official duty and not being the landlord of that place entering to view the premises, shall be imprisoned not exceeding thirty (30) days.
Obviously your home is not a place of gambling so online poker players are unaffected by this particular section of the law.
All of this means that residents of Rhode Island have nothing to fear if they decide to play online poker at one of the offshore poker platforms that service the state.
The history of gambling in Rhode Island
To trace the history of gambling in Rhode Island, we need to head back to the colonial period. During this time, the region's lawmakers used state lotteries to help find public construction work. However, it wasn't long before the area was caught up in the reformism that took hold throughout the colonies.
In the mid-19th century, lotteries were banned along with all other forms of gambling. There are records that show that the state's residents didn't take too kindly to this ban and underground gambling houses flourished right through the century until the Prohibition Era. But when organized crime started to take control of the underground scene, the laws against gambling were taken far more seriously and gambling was wiped out.
Then, in 1934, the state had a change of heart and decided to legalize pari-mutuel horse and greyhound betting. Unfortunately the industry didn't last and in 1978 the last horse races took place. Greyhound racing lasted much longer and was only banned in 2009.
The state lottery was introduced in 1973 and charitable gambling followed in 1979. For many years, the public were against opening up commercial casinos in the Ocean State, but this stance softened in the 1990s and in 1992, racing tracks were allowed to install video machines with poker and blackjack games.
The tracks lost a lot of money in the following years and soon only offered casinos games. In 2012, they were allowed to install table games but by then there were only two casino venues in the entire state. These were Twin River Casino and Newport Grand Casino. Twin River was the only one to offer real-money live poker games and to this day is the only poker room in the state.
Rhode Island has also legalized sports betting and has made moves to allow mobile sports betting within the state.
Will we ever see online poker legislation in Rhode Island?
The state's low population of just over a million people means that the chances of online poker regulation are pretty slim. The only way that a state-licensed industry would turn a profit would be to sign compacts for traffic sharing with other states. Although this has proven to work with Nevada and Delaware, it's unlikely that it will be enough for Rhode Island legislators to pass any bill.
What about land-based gambling?
There are two casinos in the state where residents can play slots and table games. These are the Twin Rivers and the newly opened Tiverton Casino Hotel. They can also bet on out-of-state horse races at the casinos and play live poker in the Twin Rivers poker room. Each casino also offers a sports book.
Other gambling opportunities include the state lottery and charitable gaming events.
Final thoughts
Rhode Island legislators have made it clear in the state's legal code that they are uninterested in targeting individual players who enjoy poker. That means that anyone who wants to play on one of the many offshore online poker platforms that serve the state can do so without any fear of breaking any laws.
That said, we'd just like to remind you that the information given or opinions expressed above do not constitute legal advice.