Poker laws in the state of Washington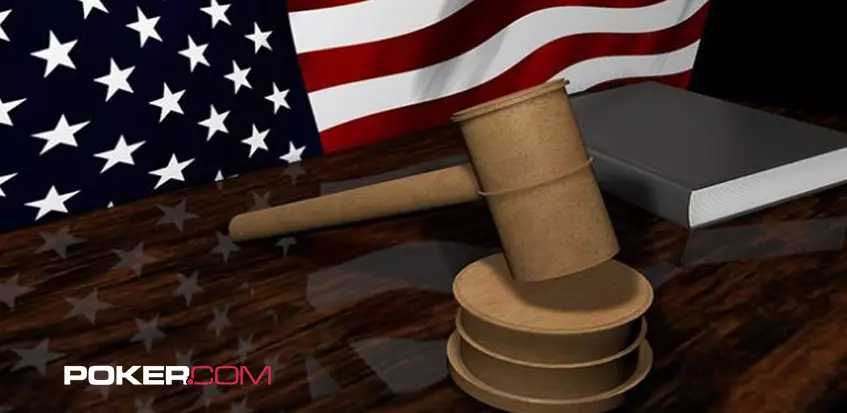 Washington has a thriving live gambling scene but some of the strictest online gambling laws in the USA. So what does this mean for the average player? Can people in the Evergreen State gamble online or not? And is online poker legal in Washington?
Online poker laws in the state of Washington
Washington is unusual in that it is the one state that seems to specifically legislate for poker players. It's frustrating and makes for the worst kind of bedtime reading, but it must be noted that while Washington has made it a felony to play online poker within its state borders, the authorities have never actually arrested any online poker players.
Now, before we go any further, let's take a look at how the state defines gambling in RCW 9.46.0237:
"Gambling."
"Gambling," as used in this chapter, means staking or risking something of value upon the outcome of a contest of chance or a future contingent event not under the person's control or influence, upon an agreement or understanding that the person or someone else will receive something of value in the event of a certain outcome.
As you can see, this raises the question of whether or not poker can be considered a game of chance. Unfortunately for us, RCW 9.46.0255 tells us that any game with a material element of chance is considered a game of chance regardless of the level of skill required to play.
Of course, there are several exceptions such as pari-mutuel wagering and legitimate business transactions.
So now that we know that poker is undoubtedly gambling let's take a closer look at section RCW 9.46.240 where we find the following:
Gambling information, transmitting or receiving.
Whoever knowingly transmits or receives gambling information by telephone, telegraph, radio, semaphore, the internet, a telecommunications transmission system, or similar means, or knowingly installs or maintains equipment for the transmission or receipt of gambling information shall be guilty of a class C felony subject to the penalty set forth in RCW 9A.20.021. However, this section shall not apply to such information transmitted or received or equipment installed or maintained relating to activities authorized by this chapter or to any act or acts in furtherance thereof when conducted in compliance with the provisions of this chapter and in accordance with the rules adopted under this chapter.
Yes, it's a low class of felony but a felony nonetheless. This is by far the most aggressive action any state in the United States has taken against players. For the most part, states such as neighboring Oregon usually class unlawful gambling as a misdemeanor.
Even so, no player has ever been arrested or charged with playing online poker in Washington. Even the Washington State Gambling Commission tells us that "Enforcement is focused on larger, higher level Internet gambling activities, such as gambling sites and service providers." But they do also mention that players who gamble on the internet run the risk of prosecution.
Poker players in Washington have made several attempts to have this law overturned but have failed each time. One challenge even made it to the Supreme Court, but the court upheld the state's position.
Surprisingly, social home games are permitted once no one is profiting from hosting the game. It seems that they really have it in for online gambling.
Online poker operators face the same challenges that they do in other states, but the law is quite specific here in that it forbids any company from providing services within the state.
While the state has never gone after individual players, it does have a history of targeting operators. In 2008, computers and money belonging to EZPay Financial Services were seized. The payment processing company was affiliated to Sportsbook.com. 11 years later, in 2017, the former head of the company was detained in Nicaragua and then transferred to Florida to face charges for illegal gambling.
Game maker Valve was also accused of being involved with gambling after players using its Steam open API platform used funds they won in the game 'Counter Strike' to play games of chance.
As a result, many of the leading offshore poker companies have stopped servicing the state. There are a few select platforms that still run the gauntlet, but online poker options are few and far between for residents of Washington.
The history of gambling in Washington
As the area changed ownership throughout history, settlements failed to grow to any substantial size until the 1846 resolution between Britain and the United States with regards to the Canadian border. Washington Territory was then created in 1853.
While many other western states saw mining or ranching as the main revenue source, Washington was a logging state. The loggers enjoyed to gamble and one of the most influential men of the time David Swinson 'Doc' Maynard held the view that this was essential for the proper functioning of a frontier economy. Maynard was a founder of Seattle and as the city grew to become a major sea port, it was unsurprising that vice played an integral role in the local economy. In fact, it became a city where anything was possible with gambling saloons seemingly on every corner.
When Washington became the 42nd state in 1889, the lawmakers decided to clean up the state. They banned all forms of real-money wagering but the gambling industry just went underground. Eventually, the state banned horse racing altogether in an attempt to eliminate illegal betting. The ban didn't last too long and by 1933, pari-mutuel wagering was back at the races. Not long after slot machines were allowed for charitable groups but were outlawed in 1952 by the Supreme Court.
Even though wagering on horses was allowed, the illegal industry continued unabated. In 1971, a raid saw 50 people arrested including officers of the law and politicians. They were alleged to have accepted kickbacks from illegal gambling operators.
The same year saw bingo and raffles legalized and a year later, the constitution was amended to remove the ban on all forms of gambling.
This saw a rise in legalized gambling activity that included fundraising 'Reno Nights' in 1974 and the establishment of the state lottery in 1982. In 1976, the Puyallup Tribe opened a casino, but it was shut down by the government two years later.
The first legal tribal casinos appeared in the state in the early 90s and in 1997, the first commercial card rooms opened for business.
2006 saw the infamous law enacted that prohibited all forms of internet gambling in the Evergreen State.
In a rather surprising move, the state legalized sports betting in 2020.
Will we ever see online poker legislation in Washington?
The Evergreen State is considered one of the most liberal states in the United States so it is strange that they have taken such a tough stance on internet gambling. The very fact that a law exists that prohibits all forms of online betting is a huge obstacle for online poker.
There have been several attempts to introduce bills such as HB 1114 that would establish a legal framework for a regulated industry, but these have all failed to gain enough support in the house.
However, the state's decision to legalize sports betting does give hope to the possibility of a regulated online poker market such as those in states such as New Jersey and Delaware, but we certainly don't expect it to happen anytime soon.
What about land-based gambling?
There are quite a few gambling options available to Washingtonians. These include the state lottery, pari-mutuel betting at the tracks, and charitable gaming.
There are also tribal casinos, commercial casinos, and card rooms. The state's largest poker room with 32 tables can be found at the Muckleshoot Casino in Auburn. Sports betting rounds out the gambling options and will be available only at tribal casinos.
Interestingly, charitable organizations have some incredible venues that are indistinguishable from regular casinos. These venues often have the complete range of games including everything from Texas Hold'em to blackjack.
Final thoughts
Although the state has some pretty specific and quite strict laws regarding online gambling, these laws have never been used to target an individual player. There is an element of risk involved with playing online poker in Washington, but we think that once you do so in the privacy of your own home, you should be fine.
That said, we'd just like to remind you that the information given or opinions expressed above do not constitute legal advice.
Washington Poker – Frequently Asked Questions
No. There has been no online poker legislation passed in the state. In fact, Washington is one of the few states that specifically prohibits all forms of online gambling. 
Yes, there have been several attempts to pass a bill through the house but none have gained enough support. 
No, by the letter of the law, the game is illegal. However, there are no records of any arrests made within the state for playing online poker which suggests that you can play without fear of getting into trouble with the authorities. 
No, they cannot. Any online gambling enterprise is illegal within the state. This is true even for those that offer virtual chips. A 2018 ruling by the United States Court of Appeals for the Ninth Circuit found that virtual chips at Big Fish Casino had real value as they were used to play games. 
No, they cannot. Any online gambling enterprise is illegal within the state. This is true even for those that offer virtual chips. A 2018 ruling by the United States Court of Appeals for the Ninth Circuit found that virtual chips at Big Fish Casino had real value as they were used to play games. 
 
The minimum age for gambling in Washington State is 18. However, if you are in a casino that sells alcohol, then the minimum age requirement is 21. 
As long as no one profits from the running of the game, teh yes, you can have a home game of poker in the Evergreen State. 
 
Not a chance. The state is very strict about this and enforces the law to the letter where the operation of games is concerned. 
In 2018, an illegal soccer betting ring was uncovered and four people were arrested while over $200,000 was seized.