Poker laws in the State of New York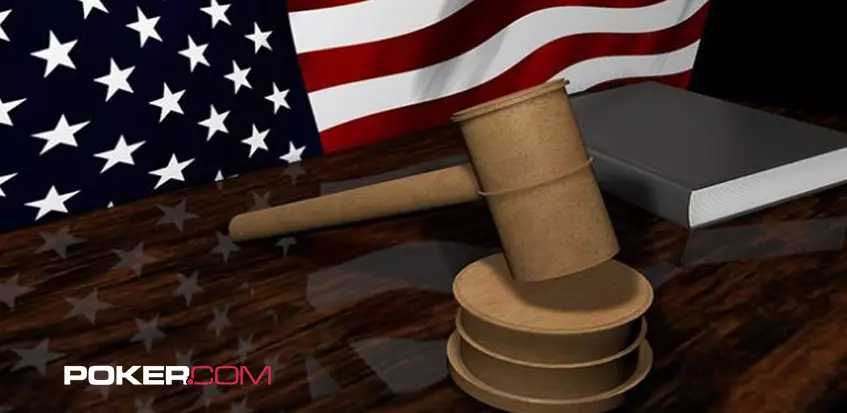 Historically, New York State authorities have had quite liberal attitude towards live gambling, but can the same be said for the online game? Can New Yorkers gamble online without breaking any laws or getting into trouble — is online poker legal in New York?
Online poker laws in the state of New York
To understand the legality of online poker in the Empire State, we need to take a look at the laws as found in Article 225 of the Penal Code.
In section 225.00 we find the the following definition:
"Unlawful" means not specifically authorized by law.
Pretty straightforward, right? So once any form of gambling is not permitted or licensed by the state, it's illegal. But what is gambling?
This definition clears that up:
"Gambling." A person engages in gambling when he stakes or risks something of value upon the outcome of a contest of chance or a future contingent event not under his control or influence, upon an agreement or understanding that he will receive something of value in the event of a certain outcome.
They have also clarified what a contest of chance entails:
"Contest of chance" means any contest, game, gaming scheme or gaming device in which the outcome depends in a material degree upon an element of chance, notwithstanding that skill of the contestants may also be a factor therein.
This wording can be found throughout the United States as it is what most states mention in their own legal codes. The material element test is quite vague and leaves a lot to interpretation. However, in one case right here in New York, a federal judge opined that poker was a game of skill.
All of this isn't really important to the individual player though as the state is only concerned with punishing those who run illegal games and not the players themselves.
The reason we say this is because there are no laws in New York State that criminalize the playing of poker. The laws that exist are there to target those ilegal game operators we just mentioned who are also known as people who 'knowingly advance or profit from unlawful gambling activity.'
"Advance gambling activity." A person "advances gambling activity" when, acting other than as a player [emphasis added], he engages in conduct which materially aids any form of gambling activity.
Other sections of the law explain that if you organize a game but do not profit from the running of it, then you're in the clear. So that's good news for people who want to host social home games.
There are some that feel that online poker enthusiasts could be targeted for 'possession of a gambling device', but we doubt that your computer would be considered a gambling device.
A person is guilty of possession of a gambling device when, with knowledge of the character thereof, he or she manufactures, sells, transports, places or possesses, or conducts or negotiates any transaction affecting or designed to affect ownership, custody or use of:
A slot machine, unless such possession is permitted pursuant to article nine-A of the general municipal law; or
Any other gambling device, believing that the same is to be used in the advancement of unlawful gambling activity; or
A coin operated gambling device with intent to use such device in the advancement of unlawful gambling activity.
So parts 1 and 3 are irrelevant to online poker players while part 2 targets those who advance gambling activity. As we saw earlier, that's not the individual player but someone who profits from gambling activity.
Although the state doesn't look too kindly on illegal operators, the punishments aren't all that severe. Even so, these misdemeanors can trigger the activation of federal codes as we saw on Black Friday in April 2011. This was when the state indicted people connected to PokerStars, Full Tilt Poker, and Absolute Poker. These cases also led to civil suits that cost millions of dollars. Of those three, PokerStars is thankfully back in the US although not in New York.
This is why some offshore poker companies have decided to leave New York State. Having said that, there are still several that offer services to New Yorkers.
All of this means that there's no reason why residents of New York State should worry about playing online poker. There have never been any arrests of individual players and besides, it's not even a criminal activity.
The history of gambling in New York
New York was one of the original 13 colonies of the United States, but the population wasn't quite as moralistic or puritancial as the settlers that lived in Connecticut. Gambling was tolerated and actually began to flourish with the establishment of lotteries. These were often used as a means to raise funds for public spending without the need to levy taxes.
Despite the success of these lotteries or perhaps because of it, the authorities moved to ban any new lottery organizations in 1821. And by 1848, the existing lottery companies were all forced to shut down their operations.
With this ban in place, other forms of gambling began to grow in popularity. In Saratoga Springs, savvy business owners realized that to boost the local tourist industry, they needed to add gambling into the mix. Gaming houses and race tracks popped up overnight and the industry boomed.
One of the most famous owners of these establishments was John Morrisey who was the leader of the Dead Rabbits Gang. He opened the Saratoga Race Course and Casino and the business is still running to this day although under the new name of Canfield Casino and Congress Park.
By the 1890s, the House with the Bronze Door was the most popular gambling place to be in New York State. It was on 33rd Street in Manhattan and was said to be the most opulent of gambling houses on the east coast. The bronze door was allegedly imported from Venice at a cost of $20,000 which roughly converts to about half a million dollars today.
This was a haven for high rollers who could play games such as faro, roulette, baccarat, and, of course, poker. There are rumors that the largest pot was worth $27,000. Yes, this was certainly a place for high rollers and not the average man or woman on the street.
In 1894, the state constitution banned all forms of gambling and the House with the Bronze Door shut down in 1902. There were many that tried to emulate the splendor of the place, but none came even close.
The underground gambling scene boomed during the Prohibition era led by the notorious crime boss Arnold Rothstein. His rumored fortune of $10 million saw him take complete control of the industry and become one of the most powerful men in the state. Interestingly, poker was the man's undoing. He lost a hand and was in the hole for $320,000. He refused to pay, saying that the game was rigged and just a few days later, he was shot dead.
The state sensibly amended its constitution in 1939 in an effort to curb the influence of the illegal gambling kingpins. Their first action was to legalize pari-mutuel betting bringing that side of the industry under their control. In 1957, charitable bingo was allowed and in 1966 educational lotteries were legalized.
With no legal poker available, underground poker clubs began to sprout up all over the state. These clubs were an open secret and the authorities seemed unwilling to shut them down. These places were the haunts of famous players such as Stu Ungar, Howard Lederer, Erik Seidel, and Joel 'Bagels' Rosenberg who was the inspiration for the character Joey Knish in the movie Rounders. Incredibly the most famous of these clubs, the Mayfair, wasn't shut down until the year 2000.
1993 saw the first tribal gaming casino open when the Oneida Nation built the Turning Stone Casino. Then, in 2013 the state authorized commercial casinos and three opened the doors in the following years.
The latest development in the New York State gambling industry is the introduction of sports betting which began in 2019. This was thanks to the Supreme Court's ruling that a ban on sports betting was unconstitutional.
Will we ever see online poker legislation in New York?
The Empire State is a prime candidate for online poker legislation due to its high population and relatively open attitude towards gambling in general. Since 2014, several bills that would establish the framework for an online poker industry have been introduced.
An online poker licensing bill was passed by the Senate in 2017, but delays with its companion legislation saw it stall. And again in 2109, a similar bill was introduced, but nothing came of it.
The signs are good, particularly now that sports betting has been legalized, but it may be a few more years before we see any real movement at state level.
What about land-based gambling?
New York State has six main types of land-based gambling. These are tribal casinos, commercial casinos, the state lottery, charitable gambling, sports betting, and pari-mutuel racetrack betting. Funnily enough, all of the casinos are located upstate and so New York City residents sometimes take the more convenient trip to New Jersey to play live table games.
The largest poker room in the state is at Turning Stone Casino. It has 32 tables with Texas Hold'em cash games every day and regular tournaments.
Sports betting can only take place at land-based tribal or commercial casinos, and so many have opened their own sportsbooks.
Final thoughts
Even though the choices aren't all that great, residents of New York State can still play online poker at one of the few offshore platforms that service the state with no fear of getting into trouble with the law.
That said, we'd just like to remind you that the information given or opinions expressed above do not constitute legal advice.
New York Poker – Frequently Asked Questions
No, there are no state-licensed poker websites that operate within the state. There are, however, some offshore companies that allow New Yorkers to play in their poker rooms.
Yes, you can indeed. Although no legislation has been passed to legalize online poker, there are no laws that criminalize the game.
The minimum age for gambling in New York State is 18.
No, you certainly cannot. While it's perfectly fine to play online poker, opening a gambling business is an entirely different matter. For one thing, it's illegal and could see you facing federal charges.
The state comes down hard on anyone who runs illegal games such as the 18 people who were arrested for running an unlawful online sportsbook in 2007.
Yes they are. The IRS has made it crystal clear that any online poker winnings count as taxable income. If you're unsure as to how much you may owe, we suggest that you talk to a tax consultant that is familiar with New York tax laws.
That's a 'hell no!' These clubs are illegal and there's no comeback if you feel that anything untoward is going on at the tables. Then there is the fact that they also take a massive rake which can be as high as 10% or perhaps even more.
There sure is. It's a poker variant that is a derivative of Seven Card Stud. In this game, players can bid on cards they want.
After the antes, the dealer deals four cards face-up and this is called Wall Street. The players then get two cards down and one card up. Betting then proceeds as normal before, on the fourth street, players have the option to receive a free card from the dealer or to purchase one from Wall Street. Any chips used to buy the cards go into the pot.
When a card is bought, a replacement is dealt from the deck. After players receive their free or bought cards, normal betting takes place before the same process happens again for the fifth and sixth streets.
On the seventh street, it's normal stud rules with face down cards dealt for free to any remaining players. Then it's a round of betting and a showdown if required.