Texas State Poker Laws & Regulations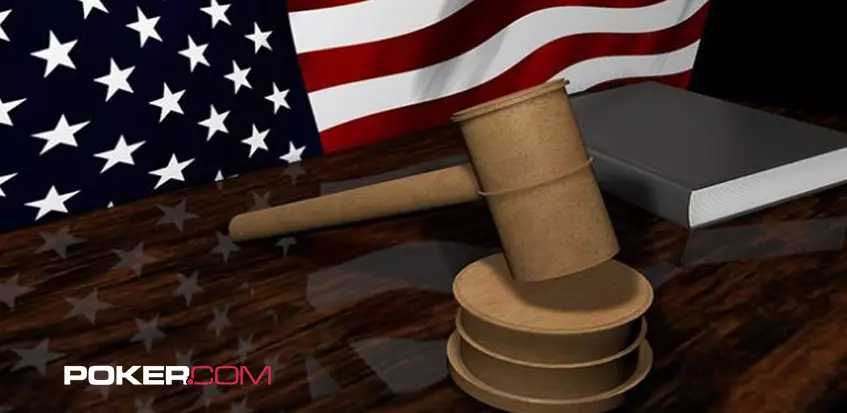 It may be the home of Texas Hold'em but there are surprisingly few places in the Lone Star State where Texans can play live poker. But is the same true of the online game? And more importantly; is online poker legal in Texas?
Online poker laws in the state of Texas
The Texas state legislature has been known to look unfavorably on gambling in the past and so it should come as no surprise that the state's legal code has comprehensive statutes in place relating to the practice.
Interestingly, the laws are often vague and worded in such a way that we're quite sure online poker does not breach any of them. These codes can be found in Title 10 – Offenses Against Public Health, Safety, and Morals, Chapter 47 – Gambling.
Let's take a look at how the state defines gambling:
GAMBLING. (a) A person commits an offense if he:
(1) makes a bet on the partial or final result of a game or contest or on the performance of a participant in a game or contest;
(2) makes a bet on the result of any political nomination, appointment, or election or on the degree of success of any nominee, appointee, or candidate; or
(3) plays and bets for money or other thing of value at any game played with cards, dice, balls, or any other gambling device.
The first two parts have nothing to do with poker so we can ignore those. The third part is a little more interesting, but it all depends on whether or not images on your screen can be legally considered playing cards and if your computer is a gambling device.
For a little more clarification, we looked at the definitions section 44.01 to see examples of gambling devices. These are usually machines that are made for use in a casino with the sole purpose of providing a gambling service. Your PC at home certainly doesn't fit that description. Having said that, we can't be 100% sure that the courts would see it the same way that we do.
Even if we assume that online poker on your computer is included in the above statute, there's actually a get out clause in the law. We find this in section 47.02 and it reads as follows:
(b) It is a defense to prosecution under this section that:
(1) the actor engaged in gambling in a private place;
(2) no person received any economic benefit other than personal winnings; and
(3) except for the advantage of skill or luck, the risks of losing and the chances of winning were the same for all participants.
So if you play at home and make no other financial gain from the game besides any winnings, and you don't cheat, then you're in the clear!
Even if you were silly enough to cheat or play in public, then the crime is a Class C misdemeanor which carries a fine of not more than $500 and no possibility of jail time.
For those who profit from the running of an illegal game, it's an entirely different story. They can face criminal charges that include gambling promotion, possession of a gambling device, keeping gambling records, and keeping a gambling place. These are Class A misdemeanors and can carry fines of up to $4,000 and/or jail time of as much as 12 months.
Even with these deterrents in place, offshore poker companies continue to provide services to Texans. And with no records of the state authorities targeting either online providers or online poker players, it's easy to see why they continue to operate in Texas.
The history of gambling in Texas
The very fact that the most popular form of poker takes its name from Texas tells us that the Lone Star State has a long and storied history with gambling.
So let's start back during the time of Mexican rule when the attitudes towards gambling were extremely liberal. That said, there was very little going on in the local gambling scene. All that changed when the revolutionaries declared independence from Mexico in 1836 and the Republic of Texas was born.
Texas became a state in 1845 and the population began to grow. Without much in the way of entertainment, gambling saloons became extremely popular. The law enforcement had its hands full with the general lawlessness of the state and so illicit games were largely ignored.
One of the most famous gamblers to live in the state was John Henry 'Doc' Holliday. Doc was actually a dentist in Atlanta, but after contracting tuberculosis, he moved to Dallas where he thought that the climate would be better for his condition. Doc opened a dental practice but soon discovered that he could make much more money at the tables than pulling out teeth.
Doc often found himself in trouble as he wouldn't tolerate cheating of any kind. He killed a man at a poker table in Jacksboro and had to flee the area before the law caught up with him. He's most famous for the Shootout at the O.K. Corral in 1881, but only lived another six years before dying of tuberculosis in 1887.
Another well-known name in Texan gambling circles was Carlotta 'Lottie Deno' Thompkins. She was a one-time wealthy heiress from Kentucky who lost all of her money enjoying the high life. Her father had taught her how to play cards and she used her skills to make money at the poker table.
She settled in San Antonio after marrying a gambler named Frank Thurmond. But Frank killed a man during a poker game and had to flee. Lottie spent her days searching for him throughout West Texas. During her travels she gained a reputation for her poker playing skills and made a name for herself as a professional gambler.
When she reunited with Frank, they both swore to never gamble again and she became active in the local church while he got a job at a bank. It was a strange end to a wild tale of a poker queen.
Unfortunately, characters like these started to disappear in the late 19th century as larger towns began to take shape in Texas. Gambling was frowned upon and some towns even banned it. However, lawmakers understood that an outright ban wouldn't work and so certain sections of towns and cities were given over to those who ran unsavory activities.
Some of the names for these districts were pretty colorful and included Hell's Half Acre in Fort Worth, Happy Hollow in Houston, Frogtown in Dallas, and Guy Town in Austin.
During the Prohibition Era, one town became the hub of all kinds of debauchery. Galveston didn't just have a vice district, the entire town was pretty much a vice district. This was where the casino industry in Texas really flourished.
Clubs like the Balinese Room were notorious for illegal games and the authorities always turned a blind eye to these 'private' clubs. Even if they did raid one, they were often fitted with secret compartments where all gambling equipment could be hidden at a moment's notice.
Texas introduced pari-mutuel betting at the tracks in 1933 as a way to generate tax revenue during the Great Depression, but it was again banned in 1937.
The state started to clean up this kind of illegal activity in the 1940s and 50s but the Texan underground scene remained as vibrant as ever. People like Doyle Brunson, Thomas Austin Preston, and Bryan Roberts played the illegal tables every week and made names for themselves as the best in the game. One of these 'rounders' was the inventor of Texas Hold'em, T. 'Blondie' Forbes. Although there is also an argument that the game originated in Robstown in the early 1900s.
One thing we're sure of is that the game grew in popularity in Texas before making its way to Las Vegas in 1963. Just a few years later and the game became the most played variation of poker in Sin City's casinos and even the rest of the United States.
Incredibly, despite the origins of the game, there is only one casino poker venue in the Lone Star State. In 1996, the Kickapoo Tribe opened their casino and it soon became the most popular venue in the state. Since then several membership card rooms have opened that charge membership fees instead of taking a rake.
In 1987 voters approved the reintroduction of pari-mutuel wagering and horse racing started once again. Three years later, they went to the ballot again to approve a state lottery.
While daily fantasy sports are available within the state, there has been no legislation passed as of yet. A sports betting bill is in the works, but it could be some time before it is brought before the house.
Will we ever see online poker legislation in Texas?
Texas is a surprisingly conservative state and it would take some work to see an online poker bill passed. The state legislators have yet to consider commercial casinos so it's highly unlikely that they would approve an online industry.
2013 saw State Senator Leticia Van de Putte introduce a bill for licensed online poker, but failed to gain enough support and there have been no further attempts since.
What about land-based gambling?
Texans are somewhat limited in their gambling options. They have the state lottery, pari-mutuel betting at the tracks, and charitable gaming under strict conditions.
There are video gaming machines called 8-liners that can be located in any business premises once they do not pay out cash prizes. Prizes must also be worth $5 or less. A lot of business owners flout the law though and the police are constantly shutting down those who break the rules.
There's only one tribal casino in Texas, The Kickapoo Lucky Eagle Casino in Eagle Pass. This has the only casino poker room in the state and has 12 tables.
There are also live card rooms that operate as membership clubs. These charge membership fees instead of taking a rake and so can circumvent the gambling laws.
Final thoughts
The majority of offshore poker companies service the state's 29 million people despite the deterrents in place. And although the gambling laws do seem quite strict, there's nothing in them that should prevent Texans from playing online poker in the privacy of their own home.
That said, we'd just like to remind you that the information given or opinions expressed above do not constitute legal advice.
Texas Poker – Frequently Asked Questions
No, there has been no legislation passed that legalizes Texas-based poker websites. Unfortunately, there seems to be no plans to discuss the possibility at any point in the near future.
There is nothing in the state's legal code that suggests that online poker is illegal. In fact, the statutes clearly state that if a player is playing in the privacy of their own home, they cannot be found guilty of an offence.
If you want to gamble at the race tracks, play the state lottery, or take part in charitable gaming events, you must be 18 or older.
If you want to gamble at the state's only tribal casino or play at one of the live card rooms, you must be 21 or older.
No way! It's not possible by any stretch of the imagination. There's no legislation for online betting of any kind so running an online betting business would be illegal. Break these laws and you could end up in jail like the people who ran an illegal sports betting business in North Texas and took an alleged $5 billion in bets!
Texas has no individual state income tax, but unfortunately the IRS still wants their cut of your winnings. They deem poker winnings of any kind to be a taxable income and so you must pay taxes. How much you need to pay will depend on your personal circumstances so it's best to speak with a qualified tax consultant before taking any further steps.
Texas has no individual state income tax, but unfortunately the IRS still wants their cut of your winnings. They deem poker winnings of any kind to be a taxable income and so you must pay taxes. How much you need to pay will depend on your personal circumstances so it's best to speak with a qualified tax consultant before taking any further steps.
These are membership clubs where you pay a membership fee that allows you to play in live real-money games. The house doesn't take a rake and a loophole in the state statutes makes This an entirely legal form of gambling.
It's a bet that a player makes preflop before cards are dealt. It should be two times the size of the big blind, but some places allow players to straddle for any amount.
The straddler gets 'absolute last action' preflop. This means that the straddler only acts after everyone else has made their decisions.
This is a casino table game that you play against the dealer.
The player makes an ante and a blind bet and then receives two hole cards. The player then gets the option to make a play bet of three or four times the size of the ante. That's the player's choice whether to go with three or four times the ante. Alternatively, the player can choose to check.
The dealer will then reveal three community cards face up. The player can then make a play bet twice the size of the ante or opt to check. If a play wager was made preflop, then the player is only allowed to check.
The dealer then deals two more community cards face up. The player needs to fold or make a play bet equal to the ante. If there was a play bet made earlier, the player doesn't need to make another one.
At the showdown, the dealer and player make the best five-card hand using hole cards and community cards. If the player wins, the ante and play bets are theirs. If the dealer wins, the house keeps all bets.