Poker Laws & Legislation in The State of Colorado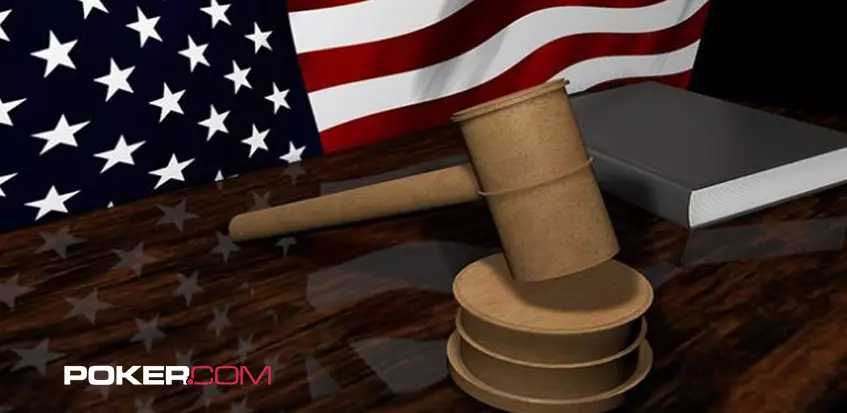 Is poker legal in Colorado?
As more states move towards gambling legislation, we're taking a closer look at the legality of the online poker scene in Colorado. 
Online poker laws in the state of Colorado
While the gambling laws of Colorado mention poker, they make no real mention of the online poker industry. With this in mind, we're going to take a closer look at the gambling laws that exist for traditional gaming and see how they apply to the online industry. 
To learn more about the state's gambling laws, we're going to refer to Colorado Revised Statutes, Title 18, Criminal Code, Article 10, Gambling. The first part of this article, 18-10-101, tells us the purpose of the laws. 
(1) It is declared to be the policy of the general assembly, recognizing the close relationship between professional gambling and other organized crime, to restrain all persons from seeking profit from gambling activities in this state; to restrain all persons from patronizing such activities when conducted for the profit of any person; to safeguard the public against the evils induced by common gamblers and common gambling houses; and at the same time to preserve the freedom of the press and to avoid restricting participation by individuals in sport and social pastimes which are not for profit, do not affect the public, and do not breach the peace.
What this means is that the state will prohibit or restrict gambling so the authorities can curtail organized crime operations. This is done to protect the people of the state and the normal social activities that they enjoy. As you can imagine, this means that like California, Colorado has a pretty lenient attitude towards individual players. In other words, they're not out to get the little guy. 
In the definitions section of the Article 10, 18-10-102, gambling is defined as:
(2) "Gambling" means risking any money, credit, deposit, or other thing of value for gain contingent in whole or in part upon lot, chance, the operation of a gambling device, or the happening or outcome of an event, including a sporting event, over which the person taking a risk has no control, but does not include:
At this point, there is a lengthy list of activities that the state does not deem gambling. These include crane games, social gaming, insurance and futures contracts, and 'bona fide contests of skill, speed, strength, or endurance in which awards are made only to entrants or the owners of entries.'
That's a mouthful, but it suggests that as poker is a game of skill, perhaps it's not considered gambling. While there's no legal precedent for this in the state of Colorado, a Federal Judge Jack B. Weinstein put forward an opinion that poker was a game of skill during a case in New York. 
However, in 2009, the state authorities in Colorado charged Kevin Raley with organizing Texas Hold'em Tournaments. While the judge accepted the assertion that poker was a game of skill, this was reversed by a higher court. Unfortunately, the Colorado Supreme Court refused to hear an appeal on the verdict. But as we mentioned earlier, the state came down hard on Raley because he was organizing the game, not because he was playing it. 
So what are the penalties? Let's take a look at section 18-10-103. 
Gambling – professional gambling – offenses
(1) A person who engages in gambling commits a class 1 petty offense.
(2) A person who engages in professional gambling commits a class 1 misdemeanor. If he is a repeating gambling offender, it is a class 5 felony.
So if you gamble, you may be found guilty of a class 1 petty offense. This could be punishable by 6 months in jail or a fine of up to $500. But before you panic, we'll just remind you that no one has ever been charged with playing online poker in Colorado. 
Part 2 is a little scarier in that it suggests that you could have your charge elevated to a felony if you are deemed a professional. But again, let's not panic. Just because you make good bank as an online poker player doesn't necessarily mean you're a professional according to Colorado law. 
Take a look back at the definitions section and we see that:
(8) "Professional gambling" means:
(a) Aiding or inducing another to engage in gambling, with the intent to derive a profit therefrom; or
(b) Participating in gambling and having, other than by virtue of skill or luck, a lesser chance of losing or a greater chance of winning than one or more of the other participants.
So unless you're a cheat or running a game and profiting from it, you're in the clear! 
Now, there's one more section that we must highlight, and that is 18-10-106 where it states that:
(1) Whoever knowingly transmits or receives gambling information by telephone, telegraph, radio, semaphore, or other means or knowingly installs or maintains equipment for the transmission or receipt of gambling information commits a class 3 misdemeanor. If the offender is a repeating gambling offender, it is a class 6 felony.
The 'other means' mentioned will certainly include the internet and raises concern that by playing online poker, you're transmitting 'gambling information'. But once again, there's no need to worry. 
Gambling information is defined as:
(4) "Gambling information" means a communication with respect to any wager made in the course of, and any information intended to be used for, professional gambling. In the application of this definition the following shall be presumed to be intended for use in professional gambling: Information as to wagers, betting odds, or changes in betting odds. Legitimate news reporting of an event for public dissemination is not gambling information within the meaning of this article.
So this means that only the transmission of information by a professional body is prohibited. As an individual player, you don't fall into this category. 
A lot of the confusion surrounding online poker is down to the state's own public information. In their FAQ section on gambling, the state asserts that 'internet gambling is illegal under state and federal laws'. But this isn't exactly true, is it? 
The state references the WIre Act, but a memorandum in 2011 states that the UIGEA or the Wire Act does not prohibit any other form of wagering other than sports betting. 
Other charges that can be brought against someone in the gambling industry include possession of a gambling device or record and keeping gambling premises. These are often misdemeanors, but repeat offenders will eventually face felony charges. Again, these laws are there to target gambling rings and not the average online poker player. 
The history of gambling in Colorado
Colorado was a sparsely populated region up until the mid-19th century. Even so, the local native Ute people played gambling game that involved sticks. The game was also called the hand game and like the native Tlingit people of Alaska's gambling sticks game, it involved a lot of guesswork. 
Gambling as we know it now, didn't really exist in the state until the Pike's Peak Gold Rush of 1859. At this point, over 100,000 people came into the state looking to make their fortunes. And as happened in other states where a gold rush occurred, the influx of people brought a thriving gambling industry. 
The state population grew as more minerals were discovered with Leadville becoming a major producer of silver, zinc, gold, copper, and, of course, lead. The state soon became just as famous for its open gambling industry with more than 100 gambling houses. These establishments offered games of poker and faro among others and were often the haunts of famous gamblers such as Bat Masterson, Doc Holliday, and Luke Short. 
One of the most famous proprietors of a gambling house in the state's history was Jefferson Randolph "Soapy" Smith. Soapy was a conman and a cheat and made his money and his name with the soap scam. This was when he sold bars of soap on the street, wrapping one or two in a dollar bill. A lucky buyer might win the money if they bought the soap, but all the 'winners' were Soapy's friends. As you can imagine, all the games at Soapy's were rigged. 
Soapy paid off politicians and lawmen and was soon the kingpin of the Colorado gambling scene. His Tivoli Club was the place to be and had an entire second floor dedicated to gaming. He famously put a sign in Latin at the stairs up to the gaming floor that simply stated 'Caveat Emptor' which means 'Buyer Beware'. Rather apt for a gambling house with a reputation for rigged games. 
By the late 1890s, Soapy was forced to leave the state to flee murder charges. He left and set up in Skagway, Alaska where another gold rush was once again bringing people to the area. 
Interestingly, despite all this gambling activity, the Colorado Constitution of 1876 bans all forms of gambling. It has since been amended somewhat to allow certain forms of gambling, but during Soapy's time in the state, every single gambling house was 100% illegal. By the end of the 1890s and with Soapy's departure, the Progressive Movement had taken back control of the state and closed down a great deal of the local gambling houses and saloons. 
In 1916, the prohibition era brought with it a complete ban on all alcohol which was a boon of sorts to the gambling industry. 
The local Smalldone brothers, Clyde and Checkers, were bootleggers moving illegal alcohol throughout the state. They thrived in the time of prohibition and soon became the heads of the Denver mob. When prohibition was repealed, the brothers were serving time in jail and on their release, they looked at new ventures. They opted for gambling and soon became the owners of the Monte Carlo Casino in Central City. 
The casino opened in 1947 and was the best place in the state for craps, roulette, and slot machines. With the city still struggling to establish itself, politicians were only too happy to look the other way as the brothers created a thriving gambling scene. 
The casino only lasted two years, but the effect on the local scene was much longer lasting. The population had enjoyed its taste of betting and so state legislators brought in pari-mutuel betting at the racetrack. 
In 1958, bingo and raffles for non-profit groups arrived in the state and in 1983, the state established a lottery. Then, in 1991, a casino bill allowed casinos to open up in three cities: Central City, Black Hawk, and Cripple Creek. And in 1992, the Ute Mountain Tribe opened the first tribal casino within the state. 
Will we ever see online poker legislation in Colorado?
There's a very good chance that at some point in the not too distant future the state will introduce legislation for an online poker industry. The state already has a solid bricks and mortar casino industry and is currently in the process of passing legislation for regulated sports betting. We imagine that the next logical step will be to address the online industry be it for poker exclusively or online casinos in general. 
Interestingly, there is already a legal framework in place for the online industry. It is believed to have been drafted in 2012, but there has been no movement on it since. The state also recently passed HB 16-1404 to regulate fantasy sports betting which suggests that legislators will be open to once again discussing the online poker industry. 
What about land-based gambling?
Well, it's pretty good news for poker players in this state. Right now there are around 40 casinos throughout the state located in one of the three cities we mentioned earlier. The only casinos not located in Black Hawk, Cripple Creek, or Central City are the two tribal casinos. These are in Towac and Ignacio and are run by the Ute Tribe. 
Cardrooms within the state were once limited to maximum bets of $5, but thankfully, this was raised to $100 in 2009. This is possibly why there are so few poker rooms considering the huge number of casinos in the state. 
The best option for local poker players is the Ameristar Casino in Black Hawk. This casino has regular cash games with limits at $50/$100 and spread limit games of $5/$10 – $100. 
Aside from the casinos, state residents can play the lottery, enjoy pari-mutuel wagering at the races, and charitable gaming including raffles. There was once a greyhound racing scene, but the state banned the sport in 2014. 
Final thoughts 
Colorado is on track to become one of the next states to pass legislation for online poker, but as of now there are no formal moves in that direction. As it now stands, residents of the state can easily play online poker without any fear of breaking laws as they existing laws are in place to limit organized illegal games and not to punish the casual player. 
That said, we'd just like to remind you that the information given or opinions expressed on this page do not constitute legal advice.