Play Legal Online Poker in the State of Nebraska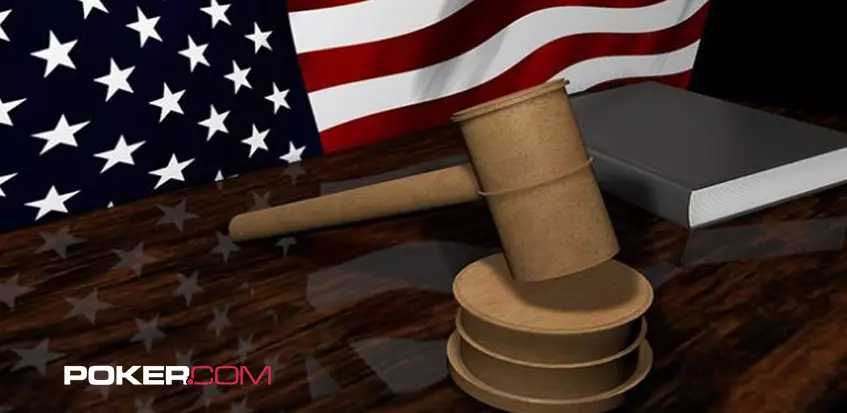 With no live poker industry to speak of, online poker seems to be the only option for residents of the Cornhusker State. But is online poker actually legal in Nebraska?
As the laws in the Nebraska statutes fail to mention poker or online poker, we're going to take a look at the laws regarding gambling in general. These can be found in Chapter 28 – Crimes and Punishments – of the Nebraska Revised Statutes.
First let's refer to the definitions section 28-1101:
A person engages in gambling if he or she bets something of value upon the outcome of a future event, which outcome is determined by an element of chance, or upon the outcome of a game, contest, or election, or conducts or participates in any bingo, lottery by the sale of pickle cards, lottery, raffle, gift enterprise, or other scheme not authorized or conducted in accordance with the Nebraska Bingo Act, the Nebraska County and City Lottery Act, the Nebraska Lottery and Raffle Act, the Nebraska Pickle Card Lottery Act, the Nebraska Small Lottery and Raffle Act, the State Lottery Act, or section 9-701.
There then follows a list of exemptions that include legitimate business transactions, amusement devices, and coin-operated games that don't pay out anything other than free plays on the same machine. The absence of poker on that list means that if the game is considered to contain an element of chance, then it's gambling.
In 2011 a decision was made by the Supreme Court that poker and bridge were illegal games of chance. Although this determination is hotly disputed, the fact there's a legal precedent in the state itself suggests that poker will always be considered a game of chance in Nebraska.
On the state government's website, there's an FAQ page about gambling. This states that Texas Hold'em tournaments are illegal which is pretty much as cut and dry as you can get. There have been attempts to recognize poker as a game of skill, but these have all failed.
So, now that we know poker is gambling, what are the penalties for unlawful gambling?
These are as follows:
Promoting gambling, third degree; penalty.
(1) A person commits the offense of promoting gambling in the third degree if he or she knowingly participates in unlawful gambling as a player by betting less than five hundred dollars in any one day.
(2) Promoting gambling in the third degree is a Class IV misdemeanor.
The phrase 'knowingly participates in unlawful gambling' could be used as a case for defense. Claiming ignorance could actually work in this case. This crime is a Class IV misdemeanor that carries a fine from $100 to $500 with no possibility of jail time.
To date, there are no records of anyone ever being arrested or charged for playing online poker. So we're guessing that this law doesn't apply to online poker or that the authorities really aren't all that bothered by it.
There are other charges that can be brought against those who run illegal gambling enterprises. These include collecting gambling debts, promoting gambling in the second degree, promoting gambling in the first degree, possession of gambling devices, and possession of gambling records. These laws are specifically designed to catch criminal gangs and those profiting from illegal gambling and have exemptions for individual players.
Punishments for some of these crimes are quite severe as they are Class III felonies. Perpetrators could face up to four years in prison and a fine of as much as $25,000. Even with these deterrents in place, offshore poker companies still provide services to residents of Nebraska as the authorities really don't seem all that bothered by their operations.
The history of gambling in Nebraska
The first early settlers and explorers of the area that we now call Nebraska were the French and Spanish in the 17th century. They only established trading posts and so it was mostly native tribes that lived in the area for quite some time.
The Omaha Tribe have a history of gambling within the tribe. One of their favorite games was the plum stone game which was also played by tribes in Indiana. This game involved painted and engraved plum stones that were used as dice. Players flipped them in a bowl and scored points according to how they landed. The winner was often the first player to reach 100.
In 1803, the land was transferred to the United States as part of the Louisiana Purchase. Very few people moved to the area until the 1850s when Omaha City was founded. This was the eastern terminal of the Union Pacific's transcontinental railroad. Building on the railroad saw the town's population swell rapidly with the gambling becoming prevalent. Before long, Omaha had garnered a reputation as a gambling hotspot.
Omaha held the title as the state's capital of gambling, but games were also played in other towns and areas. The smaller towns of Ogallala and Sidney had thriving gambling businesses. One strange quirk of fate saw another town called Carter Lake moved to the wrong side of the Missouri River. The town was part of Iowa, but after a flood changed the route of the river, it found itself on the Nebraska banks. Iowa had no interest in the town and Nebraska authorities certainly didn't need another town to govern, and for many years it was left to its own devices becoming something of a gambling haven.
Nebraska joined the Union and became the 37th state in 1867. The new state constitution decreed that no lotteries would be authorized within state lines. At the time, the word lottery was synonymous with gambling and this effectively banned all forms of gambling. The new constitution of 1875 went a step further by mentioning that games of chance were prohibited.
Yet none of these laws had much effect on the gambling industry which continued to flourish. These laws merely forced the games underground where crime bosses like Tom Dennison took control of the industry.
Dennison was a smart individual and had one of his cronies, James 'Cowboy Jim' Dahlman elected as mayor of Omaha. Dahlman won an astounding 8 out of 9 elections and was in control of Omaha for a total of 21 years. This gave Dennison free reign to do as he pleased throughout the Prohibition Era. While Dennison died in 1934, his successors continued the illicit gambling business for decades.
Despite gambling's popularity, there were no legal gambling activities until 1934 when pari-mutuel betting was allowed at the horse track. Then in 1958, charitable bingo was legalized before lotteries, raffles, and gift enterprises were allowed in 1967.
Nothing of note happened again until 1992 when voters approved the establishment of the state lottery which began selling tickets in 1993. The lottery has run ever since and in 2011 started to add virtual and online games to its services.
The 1990s was also the decade that saw three Nebraska tribes open tribal casinos. They have yet to negotiate compacts with the state which means they cannot offer live poker games and are restricted to bingo and pull tabs.
Will we ever see online poker legislation in Nebraska?
With no commercial casinos in the state and the few tribal casinos limited to Class II games, it seemed highly unlikely that Nebraska would introduce a bill to legalize online poker. But the state government surprised everyone by doing just that in early 2020.
The proposed new bill will legalize online poker as a game of skill, but it's unclear as to whether or not it will get enough support in the senate. Nebraskans are all crossing their fingers, but even if it doesn't pass, the fact that it is actually being discussed bodes well for the future.
What about land-based gambling?
Residents of the Cornhusker State are quite limited in their offline gaming options. There's the state lottery, pari-mutuel betting at the tracks, charitable gaming, and a few tribal casinos with class II games.
There are no poker games other than free-to-enter bar leagues. So while bingo players can have lots of fun, it's a grim environment for poker fans.
Final thoughts
Before January 2020, the outlook for online poker in Nebraska looked pretty bad. And although the online poker bill has yet to pass, it suggests that the state's lawmakers are, at the very least, willing to discuss the possibility of an online industry.
Until then, locals can take comfort in the fact that there are numerous offshore platforms servicing the state while there's no real chance that they'll get into any trouble for playing online poker at home.
That said, we'd just like to remind you that the information given or opinions expressed above do not constitute legal advice.
Frequently Asked Questions
Are there any state-regulated poker sites in Nebraska?
Nope. Although there may be in the not too distant future, there are currently no poker websites licensed by the state. However, there are several offshore platforms that service Nebraskans.
Can I legally play online poker in Nebraska?
Going by the current laws, we assume that online poker is legal as there are no mentions of it in the statutes. There's a possibility that existing laws could be used in some way to target poker players, but the state has never once arrested anyone for playing the game online.
What's the legal age for gambling in Nebraska?
Strangely enough, Nebraska has three minimum age requirements that depend on the type of gambling involved.
Pari-mutuel racing wagers and charitable gaming requires that all players are 18 or older.
Keno and lotteries have a minimum age requirement of 19.
Players at tribal casinos must be 21.
We suggest that you follow the state laws with respect to casino games. So even though an offshore platform may allow you to play at the age of 18, this is technically in breach of the law. Best to play only if you are 21 or older.
Can I run an online gambling business in Nebraska?
Absolutely not. The state is very strict about illegal gambling businesses and you will never get a license to run one as there is no legislation for it yet. Stick to playing the game, not running it.
Do I need to pay taxes on my online poker winnings?
Both the IRS and the state government want their cut of any taxable income and yes, according to the IRS poker winnings are included in that. Fail to do so and you could land yourself in hot water. Our advice is to speak to a tax consultant who understands Nebraskan tax laws.
Does Omaha poker come from Omaha in Nebraska?
While Texas Hold'em is believed to have originated in Texas, the same cannot be said for Omaha poker. It has no connection to Omaha or the Cornhusker State.