Poker Laws in the State of Montana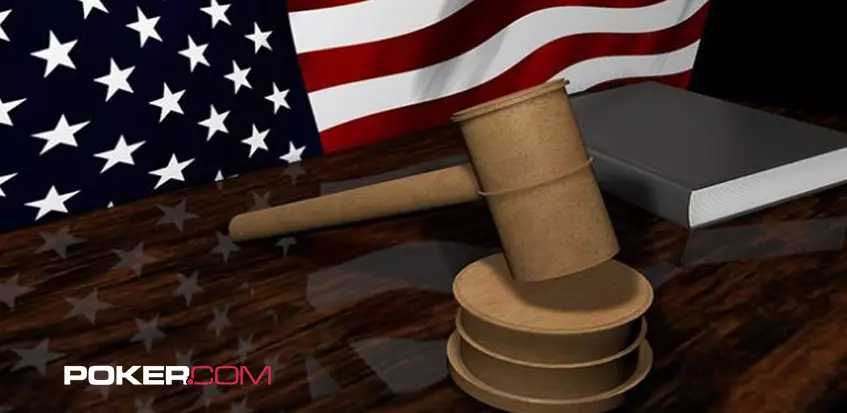 There are quite a few live card rooms in the Treasure State, but what about online poker rooms? Can Montanans play online without breaking any laws? Is online poker legal in Montana?
Online poker laws in the state of Montana
While most states still adhere to gambling laws written long before the internet, Montana is one of the exceptions. The state legal code specifically mentions internet gambling which is good news for us as it makes understanding the legality of online poker so much easier.
The most relevant information can be found in Title 23 "Parks, Recreation, Sports, and Gambling," Chapter 5 "Gambling".
Here we find these definitions in section 23-5-112:
(13) (a) "Gambling" or "gambling activity" means risking any money, credit, deposit, check, property, or other thing of value for a gain that is contingent in whole or in part upon lot, chance, or the operation of a gambling device or gambling enterprise.
(b) The term does not mean conducting or participating in a promotional game of chance and does not include amusement games regulated by Title 23, chapter 6, part 1.
(c) The term does not include social card games of bridge, cribbage, hearts, pinochle, pitch, rummy, solo, and whist played solely for prizes of minimal value, as defined by department rule.
Poker is certainly covered in this as it is certainly 'contingent in whole or in part upon lot, chance…'
Then there's also the fact that in the list of exemptions, there's no mention of poker at all.
If we take a look at another part of the code we find the following:
(21) (a) "Internet gambling", by whatever name known, includes but is not limited to the conduct of any legal or illegal gambling enterprise through the use of communications technology that allows a person using money, paper checks, electronic checks, electronic transfers of money, credit cards, debit cards, or any other instrumentality to transmit to a computer information to assist in the placing of a bet or wager and corresponding information related to the display of the game, game outcomes, or other similar information.
It's clear that the lawmakers in Montana are in no doubt as to what internet gambling involves particularly when it comes to payment methods.
Now, we can look at what is considered illegal gambling in the state. To do this we refer to section 23-5-151:
Gambling prohibited. Except as specifically authorized by statute, all forms of public gambling, lotteries, and gift enterprises are prohibited.
No questions there. All gambling is prohibited unless specifically licensed or allowed by the state, right?
Perhaps not. In the definitions section 23-5-112 we find that public gambling is gambling that takes place in an area that is open to the public. That means that if you play in your home, you're not actually breaking any laws!
Now that we've established this, it's clear that any laws relating to illegal gambling are likely in place to target those running an illegal gambling business. Anyone involved in this type of activity could face charges that are either misdemeanors or felonies.
In short, if you stay home to play online poker and don't try to promote the game or start your own online gambling business, then you're good to go. Simple.
We have noticed that there's a lot of misinformation flying about online saying crazy things about Montana gambling laws. One that we've come across is that your computer could be considered a gambling device which means that you are in breach of a very serious law.
If we look at the definitions section we see that this is untrue.
(19) "Illegal gambling device" means a gambling device not specifically authorized by statute or by the rules of the department. The term includes:
(a) a ticket or card, by whatever name known, containing concealed numbers or symbols that may match numbers or symbols designated in advance as prize winners, including a pull tab, punchboard, push card, tip board, pickle ticket, break-open, or jar game, except for one used under Title 23, chapter 7, under part 5 of this chapter, in a bingo game approved by the department under part 4 of this chapter, or in a promotional game of chance approved by the department; and
(b) an apparatus, implement, or device, by whatever name known, specifically designed to be used in conducting an illegal gambling enterprise [emphasis added], including a faro box, faro layout, roulette wheel, roulette table, craps table, or slot machine, except as provided in 23-5-153.
Your PC simply cannot become a gambling device just because you play online poker on it.
Unlike other state codes, Montana law also clarifies the need for the distinction between individual players and those who run a gambling enterprise. This can be found in section 23-5-110 and reads as follows:
23-5-110. Public policy of state concerning gambling. (1) The legislature finds that for the purpose of ensuring the proper gambling environment in this state it is necessary and desirable to adopt a public policy regarding public gambling activities in Montana. The legislature therefore declares it is necessary to:
(a) create and maintain a uniform regulatory climate that assures players, owners, tourists, citizens, and others that the gambling industry in this state is fair and is not influenced by corrupt persons, organizations, or practices;
(b) protect legal public gambling activities from unscrupulous players and vendors and detrimental influences;
(c) protect the public from unscrupulous proprietors and operators of gambling establishments, games, and devices;
(d) protect the state and local governments from those who would conduct illegal gambling activities that deprive those governments of their tax revenues;
(e) protect the health, safety, and welfare of all citizens of this state, including those who do not gamble, by regulating gambling activities; and
(f) promote programs necessary to provide assistance to those who are adversely affected by legalized gambling, including compulsive gamblers and their families.
The state simply wants to protect the public from less-than-honest operators who are in the business to scam people.
So, in short, if you play online poker at home, you're in the clear.
The history of gambling in Montana
The Native American tribes of the area were the first to have games of chance or make wagers on certain activities. They wagered on horse racing and played the Hand Game (also known as the Stick Game) which was also played by the tribes in Kansas.
Some parts of Montana were included in the Louisiana Purchase of 1803 but were largely ignored by the United States for many years. In the 1850s and '60s, precious minerals including gold, silver, and copper were discovered. This resulted in a huge influx of prospectors, miners, and fortune seekers to the region. There is very little in the way of historical records, but it's believed that gambling houses and saloons were rife during this period and understandably so. With so many workers in the area, it makes sense that they would want to spend their hard earned cash on their days off.
In 1864, Montana became a recognized territory and then in 1889 it became a fully fledged state. The population grew each and every year and gambling was always prevalent. Lotteries and a variety of shady games of chance were commonplace which eventually led to the state banning all forms of gambling.
The ban did very little to limit the underground scene and gambling houses continued to flourish. The authorities often turned a blind eye to these activities once no one got hurt and the games were small stakes.
In 1937, the state decriminalized low-stakes card games and in 1945 slot machines became hugely popular. Unfortunately, in 1950, the Supreme Court ruled that slot machines were illegal and that same year voters defeated a motion that would have brought more cash betting games to the state.
The state made very little progress on the gambling front through the 50s, 60s, and 70s. State Governor Robert Woodahl had the biggest impact on the illegal gambling industry. In the late 60s he shut down the majority of illegal gaming in the state including bingo which earned him the nickname Bingo Bob.
The electorate weren't too impressed with his efforts though and they approved a new state constitution in 1972 that allowed any forms of gambling that the people deemed acceptable. The very next year charitable gaming was introduced and bingo was back on alongside raffles and some card games.
Since then more and more cash games have been approved by the state and currently Montanans have a huge array of land-based gambling options which we talk about in the land-based gambling section below.
The latest development in the local gambling industry saw the legalization of sports betting in May 2019 when Governor Steve Bullock signed H 725 into law.
Will we ever see online poker legislation in Montana?
The state government seems quite open to the idea of introducing more real-money gambling options and they are currently discussing the possibility of daily fantasy sports.
As for online poker, it's unlikely that they will make any moves as of yet. With such a small population, it may not be worth the effort. We think they're more likely to sit on the fence and wait to see what other smaller states do before making a decision.
What about land-based gambling?
There are so many options for Montanans, it's hard to know where to start.
Since the new state constitution was approved in 1972, the real-money gambling options that have been introduced to Missouri include:
Bingo
Keno
Video gambling machines
Tribal casinos
Live poker
Montana Lotto
Montana Sports Action – a type of fantasy sports
Pari-mutuel racetrack betting (including off-track-betting)
Charitable casino nights (bingo, keno, raffles, and certain card games, including poker)
Sports betting
There are also at least a dozen card rooms in the state so there are plenty of places to find a game. Unfortunately, the table count is limited to 203 tables so each poker room is relatively small. There's also a limit of $800 on the total pot size and this means that the poker action in the Treasure State is relatively tame.
Final thoughts
While Montana's state government has yet to introduce legislation for online poker, there's no reason why Montanans can't enjoy a game on one of the many offshore platforms that service the state. And with no laws criminalizing the game, players can rest assured that they won't get into any trouble for enjoying a few hands at home.
That said, we'd just like to remind you that the information given or opinions expressed above do not constitute legal advice.