Kansas Poker Laws & Legislation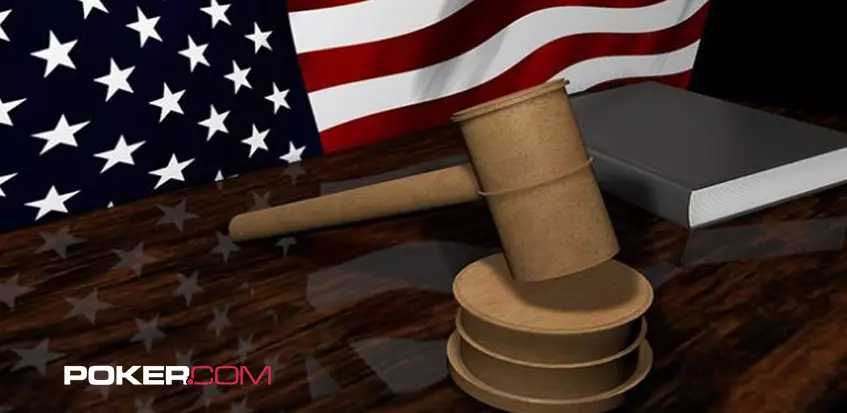 It's worth noting that the Sunflower State takes a pretty hard stance on "unlawful gambling", but what about iGaming? Is online poker legal in Kansas?
Online poker laws in the state of Kansas
Unfortunately for Kansans, the once wild and free state is now a little more prohibitive when it comes to gambling. The state laws make practically every form of real money gambling illegal besides those which are authorized and regulated by the state.
To understand a little more about where we stand in relation to online poker, we're going to take a look at the Kansas Statutes Chapter 21 – Crimes and Punishments, Article 64 – Crimes Against the Public Morals, 21-6404 – Gambling.
Here we find the following:
(a) Gambling is:
(1) Making a bet; or
(2) entering or remaining in a gambling place with intent to make a bet, to participate in a lottery or to play a gambling device.
(b) Gambling is a class B nonperson misdemeanor.
It's not quite clear whether or not online poker is covered in this section of the law and so we'll take a look at the definitions in section 21-6403.
These state that:
(a) "Bet" means a bargain in which the parties agree that, dependent upon chance, one stands to win or lose something of value specified in the agreement.
There is then a list of exceptions that are not classified as a bet. These include legitimate business transactions, contests of skill, and the various state-regulated types of gambling.
There's an argument that the phrase 'dependent on chance' would mean that poker, as a game of skill, should not be included.
Unfortunately, there's a legal precedent in the state which offers some clarity. During the Three Kings Holdings case, the court upheld a ruling that a form of Texas Hold'em was a game of chance and therefore considered gambling. With this in mind, we can assume that online poker would fall into the same category and, as it's not regulated, would be considered illegal.
Of course, this is all related to live poker games so we are making assumptions about the online game here. The fact is that it's a gray area that needs to be addressed with further legislation in the future.
Right now, illegal gambling is a class B misdemeanor that carries a fine of up to $1,000 and/or up to six months in jail.
Thankfully, we have yet to find a record of anyone being arrested or charged with playing online poker within the state. You certainly won't have the police calling to your door and asking to see your computer history.
It's not the same for those that run illegal games or gambling operations. They can face a series of charges that include commercial gambling, illegal bingo operation, unlawful possession of a gambling device, dealing in gambling devices, and installing communication facilities for gamblers. These are either misdemeanors or felonies and carry punishments varying in severity. Fines can be as high as $100,000 and while the standard prison time is eight months, repeat offenders could see their jail time increase a great deal.
These laws are there to curb locally-based illegal gambling rings and not to pursue charges against offshore poker platforms. What this means for the average player is that there are many online poker options available in the state.
The history of gambling in Kansas
Before the area was settled by Europeans, the local tribes of Kansas would play gambling games much like those played by the tribes of Illinois. The hand game or stick game involved trying to guess the layout or configuration of some hidden bones. Players would wager their valuable items on the outcome. This game was usually played within the tribe, but it wasn't uncommon for tribes to meet and play each other at celebrations or ceremonies.
With regards to settlers, Kansas was a quiet enough area until the end of the Civil War. At this point the population started to grow with the expansion of the railroad and the opening of the Chisholm Trail. Towns soon began to spring up throughout the state such as Abilene, Wichita, and Ellsworth. These towns catered to cattle drivers and those who were venturing out west and soon garnered a reputation for gambling and drinking.
The most famous (or infamous) of these towns was Dodge City. This was where the most notorious players of poker, faro, Spanish Monte, and chuck-a-luck came to have their fun. The area was a den of iniquity with the most popular establishment being the Long Branch Saloon. This place even had a five-piece orchestra to keep the players and drinkers entertained throughout the evening. The saloon was a regular haunt for some of the most famous names of the day including Wyatt Earp, Bat Masterson, Doc Holliday, and Luke Short.
However, it wasn't long before some morally superior folks moved into the town, and by the 1880s, most of the gambling houses and saloons were closed down. By 1895, the state's lawmakers had made gambling illegal and prohibited the setting up of a gaming table. Soon slot machines and lotteries were also outlawed.
It wasn't until 1974 that the state once again allowed any form of real money gaming. This was the year that the state allowed charitable bingo, but it took another dozen years before dog and horse racing was legalized for non-profits. In 1987, pari-mutuel betting was allowed at the races and a few race tracks opened their gates to the public. Sadly for lovers of racing, the last of these tracks closed in 2008 and there are now no horse or dog races held in Kansas.
The state established a lottery in 1987 that continues to this day. And in 1995, the first tribal gaming compact was signed and a tribal gaming casino opened the following year.
Then in 2006, the state passed the Lottery Expansion Act which allowed the state lottery to own and run casinos. The first of these casinos was the Boot Hill Casino which opened in Dodge City in 2009.
The most recent developments in the gambling industry saw the addition of raffles to charitable gaming in 2014, and the introduction of daily fantasy sports in 2015.
Will we ever see online poker legislation in Kansas?
The bricks and mortar gambling industry in Kansas is still in its infancy and so it will take time before the state attempts to address the online industry. However, the recent addition of daily fantasy sports shows that lawmakers are certainly open to the concept of new betting opportunities.
Believe it or not, the state once had a bill under scrutiny that would have made all forms of online gambling illegal. Thankfully, the 2013 bill failed with very few representatives willing to get behind it.
It's unlikely that we'll see any moves to pass legislation in the short term, but we wouldn't be surprised if a bill was introduced within the next five years or so.
What about land-based gambling?
There are two types of casinos in Kansas. We have the tribal casinos and the state lottery-owned casinos. The state casinos offer the exact same games as services as commercial casinos. Even so, there are very few poker rooms within the state.
The biggest poker room in the state is at the Hollywood Casino at Kansas Speedway. They have around a dozen tables and run NL Hold'em games up to $5/$10.
Other gambling options are the state lottery, and charitable bingo and raffles. Pari-mutuel wagering is legal but with no race tracks, it might as well be outlawed.
Final thoughts
There are limited opportunities to play live poker in Kansas and so the best option for Kansans is to play online. With most offshore poker providers happy to accept players from the Sunflower State, playing online poker is a simple enough matter. And as we said earlier, there have been no recorded arrests made for playing the game online so you can do so safe in the knowledge that you're unlikely to get into any trouble.
That said, we'd just like to remind you that the information given or opinions expressed above do not constitute legal advice.