Poker laws in the state of Maryland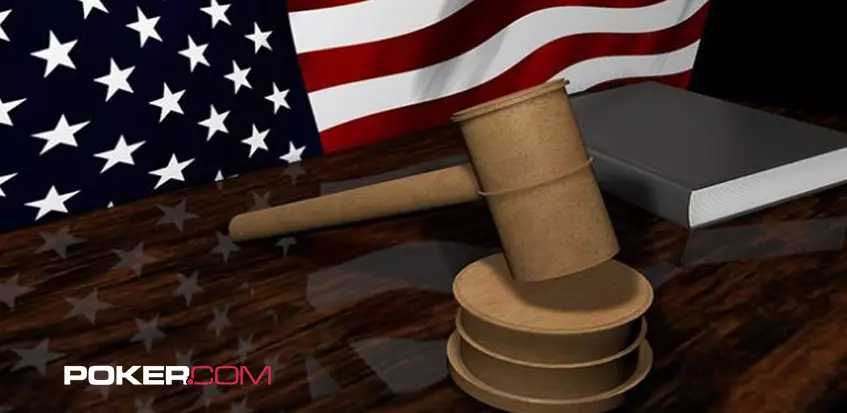 The Free State has a variety of land-based gambling options, but what about the online industry? Can residents of the state legally play a few hands of poker? Is online poker legal in Maryland?
Online poker laws in the state of Maryland
Throughout history, the state of Maryland has taken a somewhat dim view of gambling. Until 2019, their laws were extremely strict with some quite harsh penalties. However, this changed to some degree with the 2019 passing of Senate Bill 842 which modernized the archaic language and removed some of the more severe punishments for gambling crimes.
Since casinos arrived in the state in 2004, the older laws didn't quite fit with the new and more lenient attitude towards state-regulated gambling. And so it made sense to soften the existing laws.
To learn more about how these laws might affect online poker, we're going to take a look at Maryland Code, Title 12 §12-103.
Here we find the following:
(a) For money or any other thing or consideration of value, a person may not:
    (1) bet, wager, or gamble; or
    (2) play any other gaming device or fraudulent trick.
If we check the definitions in section 12-101, we find that a gaming device includes tables where games of chance are played and other devices that allow money to be wagered. The language used is a little confusing as it consists of broad generalizations. This leaves us wondering whether or not a computer used for playing online poker would be considered a piece of equipment that advances wagering.
If we go back to section 12-103 we see the following:
(b) (1) A violation of this section is a civil offense punishable by a fine not exceeding:
     (i) $500, if the violation involves money or any other thing or consideration of value not exceeding $100; or
     (ii) $1,000, if the violation involves money or any other thing or consideration of value that exceeds $100.
(2) Adjudication of a violation under this section:
     (i) is not a criminal conviction for any purpose; and
     (ii) does not impose any of the civil disabilities that may result from a criminal conviction.
So even if online poker were considered unlawful gambling, the most severe punishment is a fine and a conviction is not even recorded as a crime. It's almost like getting a parking ticket or being cited for jaywalking. In other words, it's not all that serious.
Better yet is the fact that none of these laws have ever been used to go after an individual player who has played poker online. The only players who have found themselves in trouble are the ones who were caught playing illegal poker games. On a related note, there have been quite a few individuals in the state who were caught trying to pass off fake casino chips. How they thought they'd get away with it is anyone's guess.
There are other parts of the Maryland legal code that relate to the running of an illegal gambling operation, but we're going to go right ahead and assume that you know this is a bad idea. Play online poker at home and you'll be fine, run an illegal gambling enterprise and you'll likely end up in trouble. Simple enough, right?
If you prefer to play home games, then that's fine too. In May of 2016,the state legislature passed HB127 which allowed home games. These games must not have wagers of more than $1,000 in a 24-hour period. Home games must also be 100% social in that no one, other than the winner of a hand, profits from the game.
It's worth noting that although Maryland doesn't have strict laws that would discourage offshore poker companies from operating within the state, some providers have chosen to give the area a wide berth. This is because the state has a history of coming down hard on offshore operators.
In 2011, the state seized a number of domains in what became known as 'Blue Tuesday.' Then, in 2012, Bodog founder, Calvin Ayre was indicted. It took five years to resolve the Ayre case which led to a number of offshore operators removing Maryland players from their databases.
Even so, there are still several online poker platforms that continue to provide services to the state.
The history of gambling in Maryland
Long before the United States was formed, the early settlers of Maryland enjoyed gambling as a pastime. This was in most part due to the popularity of horse racing among the gentry. Breeding and racing became so prevalent that the Maryland Jockey Club was formed in Annapolis in 1743. This was the first organized sporting association in the United States.
Yet even with this much celebrated history of horse racing, the state was often divided on the subject of gambling. There were the pro-gambling horse owners and spectators who were often opposed by the moralistic puritans.
The Jockey Club had to suspend its operations during the American Revolution for obvious reasons which resulted in a huge loss of revenue for the state. So in 1791, lotteries were permitted in order to fund the running of public amenities.
Lotteries were often run by local churches, but they were still rife with cheating. The industry was so corrupt that the state stopped issuing lottery licenses in 1834, but it wasn't until 1860 that the last lottery shut down its operations.
With Maryland's long history of horse racing, it was no surprise that pari-mutuel wagering was the first form of gambling legalized after the abolition of lotteries. In 1920, the Maryland Racing Commission took control of the industry and still oversees operations at the state's six horse tracks to this day.
In 1934, some local businessmen tried in vain to bring back the lotteries, but it was an attempt destined to failure. The public mistrusted lotteries, and so the next form of legal gambling was slot machines which appeared in the 1940s. At this time, Maryland was the only state other than Nevada that allowed slot machines although they only remained in place until 1968 when they were once again outlawed.
In 1972, the public had forgotten its bad relationship with lotteries and a state lottery was established. This was the only move towards legal gambling made until 2008 when a referendum saw voters approve the building of five casinos in the Free State.
Then in 2012, the state legislature passed a bill allowing daily fantasy sports. The most recent development in the gambling industry came in 2016 when the state removed many of the prohibitions regarding home poker games.
Will we ever see online poker legislation in Maryland?
There's not a lot to suggest that legislation is coming anytime soon. The state is traditionally a little more conservative than others, but that doesn't mean that it won't happen. After all, the general public did vote to approve the building of five casinos.
The fact that Maryland's neighboring states are also doing very well with their own regulated online gambling industries could push legislators down that path. The likes of Delaware and New Jersey have proven that a regulated industry can bring in significant tax revenue.
All of this along with the legalization of daily fantasy sports suggests that if online poker comes up for discussion, the legislature may look favorably on the establishment of an online industry.
What about land-based gambling?
There are four major types of land-based gambling. These are state lotteries, pari-mutuel wagering at the horse tracks, casino gambling, and charitable gambling.
You may have noticed that there are no tribal casinos mentioned there. Interestingly, there are eight tribes within the state, but we have no idea why none have ever instigated talks on tribal gaming compacts.
The live gaming scene is relatively new as the first casinos only opened back in 2012. At first these were only slot machine casinos, then in 2013, table games such as poker and blackjack were introduced and now they all offer the full casino experience. Maryland Live! Is the most popular with a well-managed poker room that is one of the most active on the east coast.
Final thoughts
Although there are some offshore poker providers who have pulled their operations from the state, there are still several who are happy to allow residents of Maryland to play in their poker rooms. With the way the laws are worded, we're quite sure that anyone who wants to play online poker in Maryland can do so safe in the knowledge that they won't get into trouble with the authorities.
That said, we'd just like to remind you that the information given or opinions expressed above do not constitute legal advice.
Frequently Asked Questions
Is there a state-regulated online poker industry in Maryland?
No, there isn't. There are offshore poker platforms that offer services to residents of Maryland, but none of these are licensed by the state.
Have legislators tried to legalize online poker in Maryland?
Not yet. The closest that they have come to discussing online poker is when house speaker Michael Busch put the topic on the preliminary legislative agenda. This was later removed and no moves have been made to put the topic on the agenda again.
Can I play real money online poker in Maryland?
Yes, you can. Although the state has no regulated online poker industry, there are several offshore poker platforms that operate within the state.
The laws that exist within the state have never been used to target a local online poker player and so there's nothing to stop anyone from playing the game in Maryland.
How old do I need to be to gamble in Maryland?
The lottery and pari-mutuel betting have a minimum gambling age of 18 years. If you'd like to play games in a casino, you must be 21 or older.
Online poker providers will allow anyone who is 18 or over to play on their platforms. However, it's best to follow the land-based age restrictions if playing online poker within the state.
Can I open an online gambling business in Maryland?
No way! This will only land you in hot water. In 2012, ten internet cafes were raided for allowing illegal online gambling activities. So, yeah, it's probably a very bad idea to try opening your own.
Do I need to pay taxes on my online poker winnings?
Yes, you do! The IRS and the Maryland state authorities expect you to pay your taxes on any taxable income. And yes, they consider any gambling winnings to be a taxable income.
In some cases, you may even have to pay a certain percentage of your winnings to your local county. We're not tax consultants, so your best bet is to talk to one who understands your personal circumstances.