Poker Laws in New Hampshire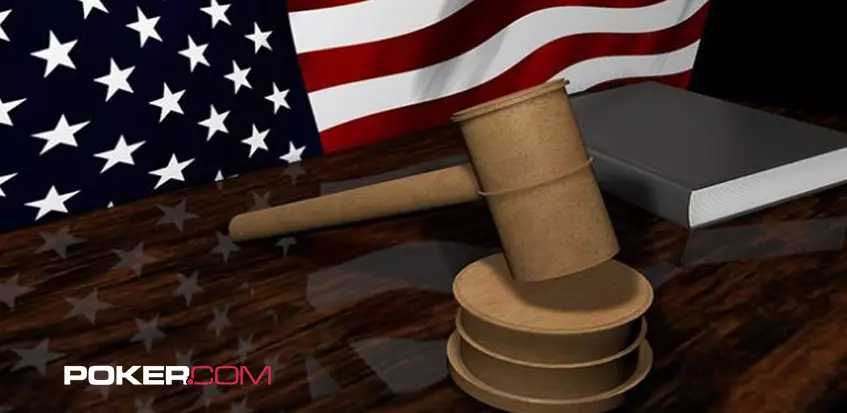 With very few live gambling options available in the Granite State, New Hampshirites are turning to the online industry to play real-money games. But can they play without breaking the law — is online poker legal in New Hampshire?
Online poker laws in the state of New Hampshire
Unfortunately, the New Hampshire Revised Statutes are anything but clear when it comes to the topic of online gambling. In fact, the current laws don't even mention real-money online gaming at all, and so we've had to examine the general laws on gambling to see if we can apply them to the online industry.
These can be found in Title LXII – Criminal Code, Chapter 647 – Gambling Offenses. Here we find two laws that deal specifically with lotteries and gambling.
In section 647:2 we found the following definition:
(d) "Gambling" means to risk something of value upon a future contingent event not under one's control or influence, upon an agreement or understanding that something of value will be received in the event of a certain outcome. For the purposes of this subparagraph, the phrase "something of value" shall include a sweepstakes ticket or other item obtained in conjunction with the purchase of goods or services that entitles the holder to a share or chance in a sweepstakes where, but for the opportunity to enter the sweepstakes, the value of purchased goods or services is insufficient to justify the purchase or the inducement to purchase the goods or services is the opportunity to play on a gambling machine.
A quick glance and you could easily assume that poker is included as a type of gambling. But if we take a close look at the language we see the phrase 'A future contingent event' which suggests that they are referring to futures such as in sports betting. Although there is an argument that poker winnings are awarded when all players fold or at showdown which are both future events. But as this law is likely intended to prohibit unlicensed casinos, all table games are probably included.
Another argument is that the phrase 'not under one's control or influence' couldn't refer to poker as the outcome of the game is dependent on the skill and decisions of the player. There are lots of arguments for and against poker as a game of skill of chance, but with no cases ever brought to court in the state, it's difficult to determine how local courts would interpret the law.
Even though we don't think that poker is a crime in the state, let's just go ahead and take a quick look at the punishments for gambling anyway.
These read as follows:
A person is guilty of a misdemeanor if such person knowingly and unlawfully:
(a) Permits gambling in any place under the person's control.
(b) Gambles, or loans money or any thing of value for the purpose of aiding another to gamble.
(c) Possesses a gambling machine.
If poker is considered gambling, then an online poker player might be found to have violated (b). This is a class B misdemeanor and carries a punishment of a fine of $1,200 or less with no possibility of a prison sentence.
The fact that you can't go to jail for playing cards is great news. There's also an exception to the law which was added in 2017. This was to allow social home games despite the fact that the police in the state have hardly ever broken up a home game. We checked the records and as far as we can tell, no one has ever been arrested for playing online poker in their own home in the Granite State.
Those who run illegal games aren't so lucky. If you are involved in an illegal gambling enterprise, you could be charged with a class B felony which could land you in jail for a term of between 3½ and 7 years. There are also fines involved that can reach as high as $100,000. Promote gambling on a gambling machine, and you'll get a $5,000 fine for every machine involved.
However, none of the penalties have ever been leveled against an offshore poker company. This is possibly due to the fact that the authorities are more interested in breaking up illicit gambling rings.
This all means the New Hampshirites have a great choice of offshore poker platforms and very little chance of getting into trouble for playing the game at home.
The history of gambling in New Hampshire
As one of the first 13 colonies of the United States, there are plenty of records of how the early settlers lived their daily lives. These records also tell us that as early as 1680, the local authorities attempted to control gambling activity.
This was the year that the General Laws and Liberties of New Hampshire were passed. The laws included provisions that prohibited unlawful gaming in public houses and banning games that used dice or cards. These stayed in place until 1721 when a new set of anti-gambling laws were introduced. This suggests that there was a great deal of gambling activity in the area at the time.
The colonial era was also when lotteries first became prevalent. These were often held to raise funds for public building projects or amenities. The authorities viewed them as voluntary taxes in an effort to accept them while maintaining their puritan morals. These lotteries funded some famous building projects such as Dartmouth Hall in 1784. But by the mid-19th century, lotteries were often rigged and so they were discontinued.
That was the end of legal gambling in New Hampshire until 1933 when pari-mutuel betting was allied at the horse races. In 1949, charitable bingo and pull tabs were approved and casino table games were added in 1977. In 1964, the state became the first to establish a modern-day lottery, one that is still running to this day.
Greyhound racing came to the state in 1971, but this was then banned in 2010. Horse racing suffered a dip in popularity and although there are still pari-mutuel betting facilities, these are now for out-of-state races.
In 2015, the $4 bet limit on charitable poker was amended. The ante limit is still $4, but players can now bet what is on the table in front of them. They are, however, restricted to buying in for a maximum of $150.
Will we ever see online poker legislation in New Hampshire?
While the state may have been the first to establish a lottery, there has been little to suggest that lawmakers would take the same approach to online casinos and poker games.
There have been several attempts to allow land-based casinos to open for business, but these have all failed. Even pari-mutuel betting has all but disappeared with no races held in the state.
But it's not all doom and gloom. The state governor signed a bill into law that would see the Granite State establish a framework for daily fantasy sports. There is also an Act that is still working its way through the legislature that would legalize online gambling. This has stalled several times, but in 2019, the state did legalize online sports betting. It may not be on a par with states like New Jersey just yet, but there's hope.
Land-based gambling?
The only live poker available in New Hampshire is through charitable gaming and these are low stakes games held at quite a few poker rooms based in the state. Even though these are charitable games, there are still two relatively large poker rooms with 30 tables each. These are the Manchester Poker Room and the Poker Room at Hampton Falls.
Besides live poker, charitable gaming also includes other casino table games, bingo, and pull tabs.
There's pari-mutuel betting for out-of-state horse races while sports betting is also now available throughout the state.
Final thoughts
New Hampshire has a healthy charitable poker scene that has proven to be quite popular. But for those who prefer tournaments with higher buy-ins, there are several offshore poker companies that are happy to allow residents of New Hampshire to play in their online poker rooms.
According to the existing laws and the state's history in dealing with gambling, we see no reason why players can't enjoy online poker in the privacy of their own homes.
That said, we'd just like to remind you that the information given or opinions expressed above do not constitute legal advice.