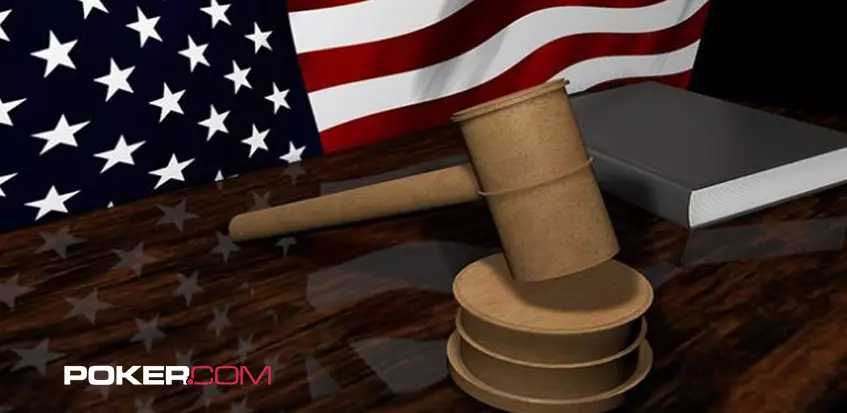 It's the home of New Orleans, one of the most liberal cities in the country, but what about online gambling in the Bayou State? Do Louisiana lawmakers have an open minded attitude towards iGaming? Is online poker legal in Louisiana?
Online poker laws in the state of Louisiana
It may come as a surprise, but Louisiana is quite strict when it comes to unlawful gambling. It's also one of the very few states that specifically mentions online gambling in its legal code. But don't let that fool you into thinking that online poker is a no-go in the state.
To understand a little more about the legality of the online game, we're going to take a look at Title 14 – Criminal Law – §90 – Gambling.
This tells us the following:
A.(1)(a) Gambling is the intentional conducting, or directly assisting in the conducting, as a business, of any game, contest, lottery, or contrivance whereby a person risks the loss of anything of value in order to realize a profit.
(b) Whoever commits the crime of gambling shall be fined not more than five hundred dollars, or imprisoned for not more than six months, or both.
This wording is a little different to what we're used to seeing in other states' legal codes. It seems to be broad enough that it can include any type of pastime, and that includes poker.
However, the key phrase that piques our curiosity here is 'as a business.' This makes it clear that the laws are in place to penalize those who run illegal gambling operations and not the players who take part.
Of course, state-authorized gambling isn't affected by these laws so pari-mutuel betting, riverboat casinos, and charitable gaming are considered 100% legal.
If we move onto Section 90.3 we come to the part of the law that addresses online gambling. Reading this section we find the following:
Gambling by computer is the intentional conducting, or directly assisting in the conducting as a business of any game, contest, lottery, or contrivance whereby a person risks the loss of anything of value in order to realize a profit when accessing the Internet, World Wide Web, or any part thereof by way of any computer, computer system, computer network, computer software, or any server…
Whoever commits the crime of gambling by computer shall be fined not more than five hundred dollars, or imprisoned for not more than six months, or both.
What interests us most here once again is the use of the wording' as a business.' This is a clear indication that legislators have no desire to go after individual players and are more interested in those who run illegal online gambling operations.
People who are involved in illegal online gambling can face a slew of charges including making web pages, managing a computer network for a gaming firm, and providing computer services for companies or persons violating the law. Internet service providers and developers/programmers who carry out their roles as usual are exempt from the law providing that they were unaware that the perpetrators were using their services for illegal purposes.
As you can see, all of the above means that people living or staying in Louisiana can play poker online without any fear of getting into trouble with the authorities.
However, there are a couple of things that you should be aware of.
In Section 90.2 we see the following relating to gambling in public:
Gambling in public is the aiding or abetting or participation in any game, contest, lottery, or contrivance, in any location or place open to the view of the public or the people at large, such as streets, highways, vacant lots, neutral grounds, alleyway, sidewalk, park, beach, parking lot, or condemned structures whereby a person risks the loss of anything of value in order to realize a profit.
This Section shall not prohibit activities authorized under the Charitable Raffles, Bingo and Keno Licensing Law,1 nor shall it apply to bona fide fairs and festivals conducted for charitable purposes.
Whoever commits the crime of gambling in public shall be fined not more than five hundred dollars, or imprisoned for not more than six months, or both.
In short, you should only play any online card game in the privacy of your own home. Play outside and you could, in theory, face jail time of up to six months and/or a fine of up to $500. Although no one has ever been charged with playing online poker in public, don't put yourself in a position to become the first.
An interesting yet quirky statute is the vagrancy law, section 90.107. This defines a few groups of people that could be charged with vagrancy and face a fine of $200. One of the groups is "Habitual gamblers or persons who for the most part maintain themselves by gambling." Some feel that this could be used to target poker players, but it's one of those older laws that has likely never been used since it was introduced.
While individuals are in the clear, those who accept bets online are another matter. Back in September of 2006, Peter Dicks, the chairman of online gambling firm Sportingbet was arrested in New York. He had a warrant for his arrest issued in Louisiana for charges of illegal internet gambling. The state refused to extradite him to Louisiana because the crimes he faced were not illegal in New York.
Sportingbet later made a payment to the state of Louisiana and the case was forgotten. But what was so interesting here is that the warrant issued was a closed warrant meaning that Dicks had no idea it existed until he was arrested. It's believed that the state had as many as 50 of these warrants against individuals from various online gambling companies.
Although this was a long time ago, it's quite possible that some of these warrants still exist. That has led to some offshore poker providers withdrawing their services from the state.
However, the majority of offshore poker companies seem to be quite happy to allow residents of the state register and play on their platforms.
The history of gambling in Louisiana
Gambling in the area that we now call Louisiana goes back a long way. In fact, it goes all the way back to about 2200 BC and the time of the Poverty Point Culture. One of the findings from the many archaeological digs in recent times was that the people of the time played a ballgame that was something akin to modern day baseball. There's even evidence to suggest that spectators wagered on the outcomes of the games.
Later, the area was home to tribes like the Choctaw. They also played similar games with betting an integral part of the fun. One of these games was the corn game. This involved blackening one side of several kernels of corn and then throwing them like dice. Players accrued points depending on how the kernels landed.
With regards to Europeans, the first to arrive in the area were the Spanish explorers. The first settlers, however, were the French who built Fort St. Jean in 1701. This was the town that eventually grew to become New Orleans. With the early settlers mostly being prospectors, soldiers, and fortune seekers, it's little surprise that gambling prospered during this time.
The city gained such a bad reputation that one of its officials felt that the average resident was 'a drunkard and a gambler' which should tell you a lot about the area in those days. The most popular game at the time was poque which involved cards, betting, and bluffing. And yes, as you may have guessed, it's believed to be the original version of poker.
By 1723, the authorities had decided to ban all games of chance that involved more than 100 livres in bets. More efforts were made to outlaw gambling activities, but these failed miserably. Illegal games would move from place to place and besides, the locals loved gambling.
Then in 1753, the new governor of the colony, Louis Belcourt, Chevalier de Kerlerec tried a different approach. He decided that instead of banning gambling, he would open a legitimate casino. It was a huge success and many of the illegal games were shut down.
In 1763, Louisiana became a Spanish territory, but was then returned to France in 1800. Just three years later Napoleon sold the area to the United States as part of the Louisiana Purchase. Even with all of these administrative changes, life remained virtually unchanged for residents and gambling continued to flourish.
One of the most colourful and influential characters in New Orleans society was Jean-Bernard Xavier Philippe de Marigny de Mandeville. This was a young man born into wealth with the family known to be the most frivolous of spenders. They once commissioned gold plates for a meal with the heir to the French throne and then threw the plates in the river as they felt that no one was as worthy of them as the heir.
Jean-Bernard was a wild youth and his family sent him to England in the hopes that he would mature. Instead, he spent his days in gambling houses all over Europe. On his return to Louisiana, he introduced his friends to the dice game of hazard. He modified the game and called it 'crapaud' meaning 'toad' in French. This was his idea of a joke as he thought that players crouched over the dice in the street looked like toads. The game grew in popularity and became the game that we now call craps.
It's no surprise that Jean-Bernard amassed considerable gambling debts. He paid off these debts by selling off plots on his plantation. He had even taken to naming streets after games and other oddities with one street named 'Craps Street'. This was later changed to 'Burgundy Street' after churches located on the street complained.
By the 19th century, the leaders of the state decided that they would take complete control of the gambling industry and so banned any gambling that was not licensed. They created six gambling halls which they amusingly named 'temples of chance'. These were to be the only establishments where betting was permitted. This didn't last too long though as local businesses continued to flout the laws.
In 1827, a local businessman named John Davis opened a chain of restaurants, hotels, and gambling houses. These establishments offered free food and accommodations for anyone who played poker, faro, and other card games. In 1835, a new clampdown led to the closure of Davis' gambling houses, but he had created the model that many modern day casinos and resorts now follow.
In 1837, the first horse track named the Eclipse Track, opened for business in the state. The following year the Metairie Race Course opened and a year later, the Louisiana Race Course hosted races for the first time. This made New Orleans one of the best places in the US for horse racing.
After the Civil War, the state authorities needed to generate revenue and the idea of a state lottery was floated by Charles Howard. It was approved and by 1868 the Louisiana Lottery Company opened for business.
This lottery was different in that it was the first that allowed people from all over the country to buy tickets by mail. This led to annual revenues believed to be somewhere in the region of $20 million which was an astronomical sum at the time. The company wasn't the most honestly run and some draws were rigged so the company won their own prizes. It was also disliked by other states who didn't want their citizens to send money out of state.
In 1892, a federal decision was made to prohibit the distribution of lottery tickets through the mail. This signaled the end of the lottery company and lotteries in general for many years to come. Their shady dealings and practices gave lotteries a bad name and so many states were reluctant to establish their own.
By the beginning of the 20th century, state authorities had outlawed all forms of gambling with the exception of betting on horse racing. But in 1908, they banned this too and it wasn't until 1926 before pari-mutuel wagering was once again allowed within the state.
Besides pari-mutuel betting and charitable gaming, regulated gambling was non-existent within the state until the 1990s when the lottery returned to Louisiana. Then in 1991, 15 riverboat casinos were allowed to offer gambling services to the public. That same year, video poker terminals started to appear in bars and restaurants and by 1992 the first tribal gaming compact was signed.
In 1996, the state allowed individual districts to decide on the legality of video poker terminals. 33 parishes decided to remove them but there are still more than 10,000 in operation right now. Then in 1997, race tracks were allowed to install slot machines to become racinos.
The most recent development saw a 2018 state ballot on the legalization of daily fantasy sports. $7 or 67 parishes within the state voted to allow them and there are plans to establish a regulated industry.
Will we ever see online poker legislation in Louisiana?
Louisiana has some quite strict laws on unlawful gambling and as they specifically mention online gambling and take a hard stance on it, it would seem unlikely that the state will make any moves towards legislation any time soon.
However, the thriving land-based gambling industry and the legalization of daily fantasy sports gives us hope that lawmakers may be open to the idea of online poker at some point in the future.
What about land-based gambling?
You name it, Louisiana has it. Charitable bingo and raffles, a state lottery, pari-mutuel betting at the races, tribal casinos, commercial casinos, and even pull tabs. The only thing that they can't bet on here is dog racing as it was outlawed by the state.
Commercial casinos fall into three categories. There are the riverboats, racinos that are limited to slots and pari-mutuel betting, and one land-based casino which offers all the usual casino games.
Even with so many options, the card rooms are average in size. The biggest one is at Harrah's New Orleans and has 20 poker tables. This poker room also plays host to a number of WSOP events each year.
Final thoughts
Although there is no regulated online poker industry in the state, there's no reason why residents of Louisiana can't play the game. There are no laws specifying that online poker is illegal and there are several offshore platforms that allow players from the Pelican State to play in their online poker rooms.
That said, we'd just like to remind you that the information given or opinions expressed above do not constitute legal advice.
Frequently Asked Questions
Is there a state-regulated online poker site in Louisiana?
No. There is no regulated online poker industry so there are no licensed poker sites based in the state.
Is it legal to play online poker in Louisiana?
Yes, it certainly is. The laws that exist are there to target illegal gambling enterprises and not the player who takes part.
You can rest assured that if you want to play online poker in Louisiana, you will not get into any trouble with the authorities.
How old do I need to be to gamble in Louisiana?
Pari-mutuel betting and charitable bingo has a minimum age requirement of 18 years. All other forms of gambling require you to be 21 or older. Although this refers to land-based gambling, we can assume that it translates directly to the online industry.
So even though poker platforms will allow you to register once you are 18, it's best to follow the land-based gambling laws and wait until you are 21 or older.
Can I open an online poker or gambling business in Louisiana?
No, absolutely not. There are extremely strict laws relating to the running of any gambling business within the state and getting a license is very difficult and those who don't have one will get caught. In 2014, the state authorities busted an online gambling business that was posing as an internet cafe.
If you're thinking about doing it, then our advice is that you don't!
Do I need to pay tax on my online poker earnings?
Yes you do. Both the state of Louisiana and the IRS consider poker winnings to be a taxable income. This is something that you need to take care of yourself as no offshore poker room will withhold tax on your behalf.
Our advice is to speak with an experienced tax consultant who will help you understand tax laws and your obligations.
What is Louisiana Lo-Flop?
This is a variant of poker that strangely enough, doesn't feature a flop nor lowball play.
Each player antes and the dealer then deals two cards each. The players can only look at one of their cards. Higher cards in this game are better. After a round of betting, every player can decide to switch the card they are playing to the one they haven't seen yet. After the second round of betting, the highest card wins the pot.