Poker Laws In The State of California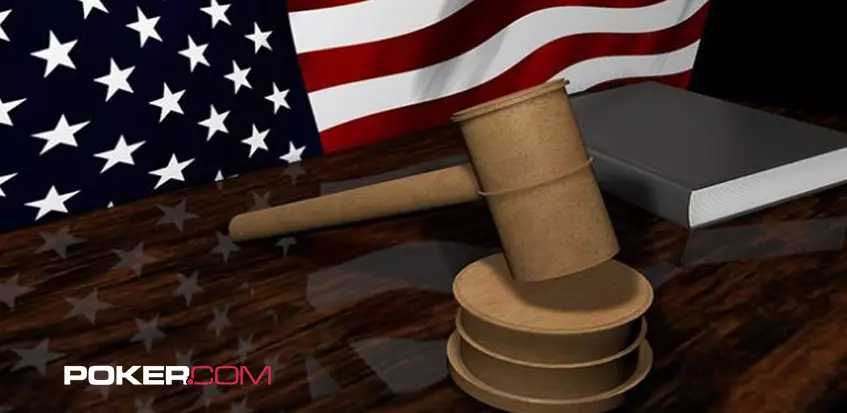 With so much movement on the legislation scene across the USA, California residents are often left confused as to whether or not online poker is available in their state. We have the answer right here.
Online poker laws in the state of California
To fully understand the legality of online poker in the state of California, we're going to take a look at the law from two perspectives — that of the individual gambler, and the poker operator.
The individual poker player
The interesting thing about California is that while the state has its own gambling laws, the many counties and cities within the state can interpret these laws as they see fit. And in some cases, they will have their own strict regulations meaning that what's good in one county may not be acceptable in the next.
But with so many counties to go through, our best bet is to take a general overview of the state laws. Players themselves can then take a closer look at the laws within their own counties and cities. Bear in mind though that no one has ever been charged with playing online poker anywhere in the state. That means that there's no precedent for a local county to take action against individual players.
California's gambling code mentions the word poker only once. It appears under Penal Code Sec. 337j(e)(1).
e) (1) As used in this section, "controlled game" means any poker or Pai Gow game, and any other game played with cards or tiles, or both, and approved by the Department of Justice, and any game of chance, including any gambling device, played for currency, check, credit, or any other thing of value that is not prohibited and made unlawful by statute or local ordinance.
This definition relates to the earlier assertion in the code that controlled games are prohibited. Sounds bad, right? Fortunately, in Penal Code Sec. 337j(e)(2)(D) we're told that games played with cards in a private home where no one profits from the running of the game are 100% fine.
So yes, since online poker is played at home with the only gains being your winnings, it's perfectly legal.
What about Online poker operators?
There are no specific state laws that prohibit online poker operators from operating within the state. However, state authorities are extremely firm in their stance on illegal poker games or gambling in general — they don't like it one bit.
The state definitions that we mentioned earlier aren't great reading for online poker operators. In essence, any game where a person or business takes a percentage of the pot is deemed illegal. Unfortunately, online poker providers fall into this category.
That said, with no actual laws regarding online poker operations, the legality of running a platform within the state is something of a gray area. At first glance, it would seem a little risky to provide services within the state. But many operators are pointing to the World Trade Organization's assertion that foreign companies have the right to provide services in the USA as proof that they can do so legally.
For now, operators continue to offer online poker services within the state and will likely continue to do so until the state government directly addresses the online poker industry with legislation.
The history of gambling in California
Until the mid-19th century, the area now known as California was occupied and governed by the Spanish and then the Mexican government. Little is known about the gambling scene during these times so we need to fast forward to 1848 and the end of the Mexican-American War. This was when the area was transferred to the USA and preceded the California Gold Rush.
The Gold Rush changed the entire makeup of Californian society. The region had been a backwater up until then and the sudden influx of traders, prospectors, and settlers as a result of the rush gave new life to the area. These people were known collectively as the Forty-niners (as they mostly arrived during 1849) and they came in their thousands.
By 1850, California was a fully-fledged US state and the gambling scene was in full swing. With so much money in the state, it became a stomping ground for the most talented gamblers in the country with San Francisco now the new home of live money gambling.
Luxurious gambling houses went up overnight and playing cards became the state pastime. The most impressive of these establishments was Parker House. It's rumored that at one point in its illustrious history, the second floor was rented out by a man named Jack Gamble for $60,000 a year. And yes, that was his real name.
The halls of San Francisco were said to be so incredible that they put gambling houses in London, New Orleans, and New York to shame. Unfortunately though, the good times didn't last too long. By the late 1800s, state legislators passed laws banning specific types of gambling including poker or 'stud-horse poker' to be more precise.
And in 1911, a court ruled that this law applied to stud poker as it was deemed to be a game of chance whereas draw poker was considered a game of skill. A strange decision but one that gambling houses couldn't argue with.
As a result, numerous card rooms hosting draw varieties of poker vegan to spring up all over the state. However, there were many areas where they were unable to open as some local governments at county and municipal level had placed an outright ban on poker.
In the 1930s, Gardena became the go-to city for card players with card rooms opening all over the city. They were prohibited from charging a rake so instead they opted to charge a fee for occupying a seat. There were also betting restrictions limiting bets to a couple of dollars at most and as mentioned earlier, they could only host draw poker games.
The scene continued like this until the 1980s when Texas Hold'em became hugely popular. Card rooms started to host Hold'em games, but there was some confusion as to whether or not this was a form of 'stud-horse poker'. The legal uncertainty continued for the entire decade until in 1990 a court ruled that all forms of poker were legal as there was no legal definition of 'stud-horse poker' for the now archaic law prohibiting the game.
Will we ever see online poker legislation in California?
This is the million dollar question. As a state, California has been everything from a champion of the game to a state that wanted it banned in its entirety. Thankfully, legislators look on the game more favorably now than ever before and there's a strong chance that we will see legislation for online poker at some point in the future.
However, one obstacle that remains is the issue of tribal gaming. Legislators will need to find a way to regulate the online game so that it has minimal effect on land-based casinos. No mean feat, but with the carrot of significant tax revenue from the online industry dangling before them, we have no doubt that they'll find a way.
What about land-based gambling?
In 1980, a tribal casino and bingo hall was closed down by the Riverside County Sheriff. It was run by the Cabazon Band of Native Americans and they took their case to the federal court. The court upheld their right to conduct tribal gaming and so opened up new doors for poker within the state. This led to several tribes setting up casinos and there are now 69 tribes that own casinos in California.
While there are other options for gamblers that include the lottery, commercial cardrooms, and horse tracks, it's the tribal casinos that are the most popular. These casinos often have poker rooms that are bigger and better than you'll find in Atlantic City or even Las Vegas. Take the cardroom at the Commerce Casino for example. It's the largest cardroom in the world!
Major players in the online industry are already trying to stake their claim in the state with several big hitters forming strategic alliances with tribal casinos. Should the state begin legislation for the online industry, then we can only imagine how hot the competition will be.
Final thoughts
Unlike states such as Arizona, that seemingly oppose online poker, California seems to be quite open to the idea of an online industry. Although it may be some time before we see any action taken to push forward legislation, players within the state can rest easy knowing that they can legally play online poker at home.
That said, we'd just like to remind you that the information given or opinions expressed on this page do not constitute legal advice.
Frequently Asked Questions
Is the online poker industry regulated in California?
No, it isn't. There have been many debates on the topic and a lot of positivity generated around the introduction of a regulated online poker industry, but they have come to nothing.
The lack of legislation means that no provider exists within the state, but there are many offshore platforms that offer services to residents. And these services are completely legal.
How come a state with 40 million people has no regulated poker industry?
The problem is that the live game is just too popular within the state. Those who profit from the live poker industry are the most likely to lose out should online poker become regulated at state level.
Were there any previous attempts to legalize online poker in California?
Yes, there have been a few in the last decade or so. The quirkiest of those attempts was by a well-known YouTuber named Anthony 'Tuff Fish' Sandstrom. His petition to have the notion of a state-run online poker industry put to the ballot garnered some interest, but he failed to get the required 430,000 signatures.
In 2008, the California Gambling Control/Intrastate Online Poker Legalization Act was introduced by Assemblyman Lloyd Levine, but it faced stiff opposition from the Tribal casinos. There were similar attempts again in 2012, 2013, 2014, and 2015, but all of these failed to gain any traction.
In 2016, another attempt was made albeit with a slight difference. The Internet Poker Consumer Protection Act of 2016 was brought forward by Adam Gray and Reggie Jones-Sawyer. The idea was to give the race tracks as much as $57 million a year as a compensation for not running their own online sites. The bill was considered the online lobbyists' best chance but, as ever, nothing came of it.
Did the Santa Ysabel Tribe try to set up an online poker operation?
Yes they did. In 2014, they opened a free-to-play poker site called PrivateTable.com in the hopes of one day providing real cash games. They also opened an online bingo hall the same year called Desert Rose Bingo.
However, in 2016, the tribe lost a court case that challenged the legality of their online operations. They appealed and in 2018 the Court of Appeals ruled against the tribe prohibiting them from continuing with their online poker operations.
Can I play online poker for real money in California?
Yes, you can indeed. While running an illegal game for profit is deemed illegal, there are no laws to prevent an individual from playing online poker in the privacy of their own home.
Is there an age-limit for gambling in California?
If you play or gamble in a land-based casino, then you need to be 21 or older. If you play online, then you must be 18 or older.
So why the difference? Well, the live poker game is heavily regulated and stipulates that players must be 21 or older. As there are no actual laws regulating the online industry, it's enough that a player has reached the age of majority. In the state of California, that age is 18.
Can I run an online poker platform in California?
No way. This is illegal. Any online poker providers in the state are licensed offshore. Set up an online poker room and run it from California, and the chances are you'll end up in jail.
What is California Lowball?
This is a form of poker that is similar to 5 card draw. Players want to make the lowest possible hand instead of the highest. It can also be called A-5 Lowball. Aces are low and there are no straights or flushes. It's played with 53 cards — a joker is added as the wild card.
Once the blinds are posted, the player to the left of the blind gets the action going. After the first round of betting, players can exchange their cards. Then, after a second round of betting, the showdown takes place with the lowest hand winning.
This game was quite popular in card rooms here in California during the 1970s.
Is there a game called San Francisco Poker?
There is indeed. It's a version of seven-card stud. You can play high or low versions of the game.
In High San Francisco, the pot is split between the highest normal stud hand and the hand with the highest heart. In the low game, it's the lowest heart that splits the pot. It's an old game that you won't see in any casino.
What about Gardena Jackpots?
This is also called 'Jackpots' or 'Jacks to Open'. Play this game with a 52-card deck but with a joker added as what is known as a 'bug'. This wild card could be used to complete a flush or a straight. If not, then it was counted as an ace.
Again this is one of those games that was once popular but that you won't find at any casinos.
Can I host a legal home game in California?
Yes, you can. There are no laws that prohibit the hosting of home games. Bear in mind though, that if you profit from the game, then it is deemed an illegal game.
There are no limits on betting, so you can set the stakes at whatever you and your friends feel comfortable with.