Is Online & Live poker legal in Arizona?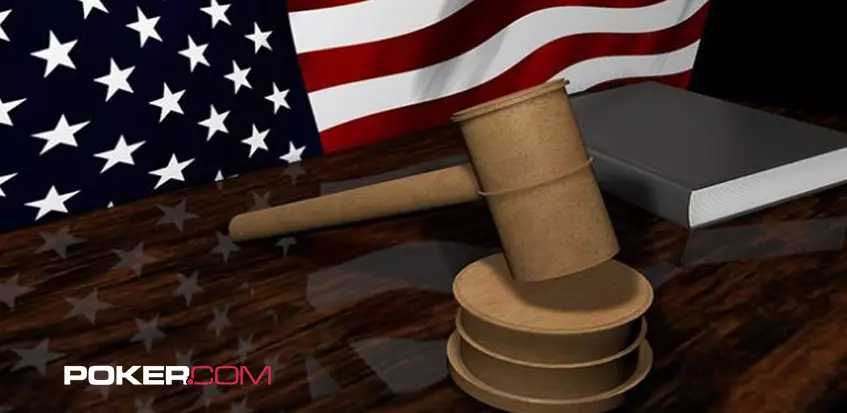 Card players often ask: is live and online poker legal in Arizona? Well, it just so happens that we have the answer right here.
Online poker laws in the state of Arizona
To understand the legality of online poker in the state of Arizona, we need to take a look at the Arizona Revised Statutes, Title 13, Criminal Code. In Chapter 33, 13-3301, we find the definitions below relating to gambling.
"Gambling" or "gamble" means one act of risking or giving something of value for the opportunity to obtain a benefit from a game or contest of chance or skill or a future contingent event but does not include bona fide business transactions which are valid under the law of contracts including contracts for the purchase or sale at a future date of securities or commodities, contracts of indemnity or guarantee and life, health or accident insurance.
The most interesting part of this definition is that gambling includes any 'game or contest of chance or skill'. This means that there is no argument here about whether poker is a game of chance or skill. Gambling of any kind involves both, so poker is 100% gambling in the eyes of the authorities.
But while this would seem pretty straightforward, when we look for specific crimes relating to poker, it gets a little complicated. This is because there is no one offense called gambling and none that mention poker.
With this in mind, we decided to take a look at 'betting and wagering' in 13-3305 as this seems to be the closest we can get to poker or gambling in general.
Subject to the exceptions contained in section 5-112, no person may engage for a fee, property, salary or reward in the business of accepting, recording or registering any bet, purported bet, wager or purported wager or engage for a fee, property, salary or reward in the business of selling wagering pools or purported wagering pools with respect to the result or purported result of any race, sporting event, contest or other game of skill or chance or any other unknown or contingent future event or occurrence whatsoever.
A person shall not directly or indirectly knowingly accept for a fee, property, salary or reward anything of value from another to be transmitted or delivered for wagering or betting on the results of a race, sporting event, contest or other game of skill or chance or any other unknown or contingent future event or occurrence whatsoever conducted within or without this state or anything of value as reimbursement for the prior making of such a wager or bet on behalf of another person.
This passage obviously refers only to people who are accepting bets or transmitting bets as a business. So certainly not the average online poker player.
If we take a look at section 13-3304 we have a little more clarification.
Benefiting from gambling; classification
Except for amusement or regulated gambling, a person commits benefiting from gambling if he knowingly obtains any benefit from gambling.
Benefiting from social gambling as a player is not unlawful under this section.
Benefiting from gambling is a class 1 misdemeanor.
However, we're still a little unsure as to what 'knowingly obtains and benefits' really means.
A look at 13-105 tells us that
"Benefit" means anything of value or advantage, present or prospective.
Even so, it's still unclear whether or not the winnings from a game of poker constitute a benefit. Although the statutes also tell us that a player who benefits from social gambling is not actually benefiting from gambling, it would appear that those playing non-social games would be guilty of benefiting from gambling.
Yes, it's as confusing for us to think about it as it is for you to read it. The law is so subjective and even a little ambiguous.
However, one thing that is clear is that anyone who has been charged with benefiting from gambling within the state of Arizona was working for an illegal business at the time. This leads us to believe that this law is designed to help authorities go after those who profit from running illegal games and sportsbooks as opposed to people who simply play a game.
We also couldn't find any record of a person arrested or charged for playing online poker in Arizona. In fact, no player has ever faced charges for gambling within the state even in land-based games.
What the authorities are really after is those who commit offenses such as the promotion of gambling, possession of a gambling device, and possession of gambling records. These crimes are often considered misdemeanors, but some are also felonies. However, even with these provisions in place, both offshore and US-based online poker platforms are more than happy to provide their services to Arizona residents.
So what about those social games?
Well, in the definitions section of Chapter 33, it's explained clearly.
"Social gambling" means gambling that is not conducted as a business and that involves players who compete on equal terms with each other in a gamble if all of the following apply:

(a) No player receives, or becomes entitled to receive, any benefit, directly or indirectly, other than the player's winnings from the gamble.

(b) No other person receives or becomes entitled to receive any benefit, directly or indirectly, from the gambling activity, including benefits of proprietorship, management or unequal advantage or odds in a series of gambles.

(c) Until June 1, 2003, none of the players is below the age of majority. Beginning on June 1, 2003, none of the players is under twenty-one years of age.

(d) Players "compete on equal terms with each other in a gamble" when no player enjoys an advantage over any other player in the gamble under the conditions or rules of the game or contest.
This means that you're free to play home games once everyone at the table is 21 or older and that the person organizing the game is not making any profit from hosting it. There are also several other games that are given exemptions. These include regulated raffles, bingo for non-profits, tribal gaming, pari-mutuel wagering, and the state lottery.
So it would appear that while they come down hard on illegal gambling businesses, the state authorities are not targeting online poker players in any way.
The history of gambling in Arizona
When Arizona became part of the United States following the Mexican-American War from 1846 to 1848, the place was pretty much a desert. There was nothing of note going on within the state other than it being a stopping off point for prospectors on their way to the California Gold Rush. But in the 1850s and early 1860s, this all changed when gold, silver, and copper deposits were found within the state.
Copper was in huge demand due to the rise of the electricity industry and so the state prospered with several towns growing to serve the mining industry. The most famous of these towns was Tombstone which was founded in 1877. This was where the legendary Oriental Saloon was based, a saloon that offered a much more upscale gambling experience to its customers than other local establishments.
Rival saloons tried to intimidate the owner, employees, and customers of the Oriental, but the owner counteracted their efforts by bringing in the one and only Wyatt Earp. He brought with him Luke Short, Bat Masterson, and Doc Holliday. Holliday and Earp were later involved in one of the most iconic moments in the history of the Wild West, the Showdown at the O.K. Corral.
Unfortunately for local gamblers, the authorities soon tried to clean up their region as it prepared to become a state. By 1907, legislators had outlawed gambling and by 1915, they had also banned alcohol. It was a far cry from the days of the Oriental Saloon and even the underground speakeasy scene that was so prevalent in other states failed to take hold in Arizona.
In 1949, things changed a great deal when pari-mutuel wagering was brought into the state. The Arizona Racing Commission was formed and betting on horses and greyhounds became a booming industry. Horse racing is still held within the state, but in 2016 greyhound racing was officially banned.
Other forms of gambling include the state lottery which was formed in 1980 while there are several tribes that run native gaming casinos. These casinos originally opened in the early 80s but, incredibly, it wasn't until 1992 that they were given official legal status.
Will we ever see online poker legislation in Arizona?
State authorities don't look too favorably on gambling or the game of poker. And since there has been no effort to regulate the game at state level, it seems unlikely that any moves will be made to legislate for the online poker industry.
Even the tribal casinos that operate within the state were opposed when they first opened. And these casinos will also have a lot to say about the establishment of a state-regulated online poker industry that may damage their own business. However, most significant is the fact that the existing tribal-state compact outlines that no new forms of gambling can take place within the state without breaking the compacts.
What about land-based gambling?
As we mentioned earlier, Arizona has charitable bingo and raffles, a state lottery, and pari-mutuel wagering on horse racing. Greyhound pari-mutuel wagering was hugely popular until the state banned the sport in 2016.
To date, there are around 30 tribal casinos that operate within Arizona state limits. These are owned and managed by 16 different tribes. There are five other tribes within the state that retain the option to open their own casinos, but there are no plans to do so yet.
There are a dozen or so card-rooms throughout the casinos with a limit of $500 on any single bet. Although there is a limit, small stakes, spread-limit games play out almost the same as No Limit Texas Hold'em games.
Currently, the largest poker room is at the Talking Stick Resort and Casino in Scottsdale. The room has 47 tables providing Hold'em, Stud, and Omaha cash games.
Final thoughts
Although the state seemingly opposes any introduction of online poker legislation, playing within state limits is no trouble at all. With the majority of online poker providers offering services to Arizona residents, you can play away without fear of any punishment from the authorities.
That said, we'd just like to remind you that the information given or opinions expressed on this page do not constitute legal advice.
Arizona Poker Frequently Asked Questions
Is online poker legal in Arizona?
While there is legislation relating to gambling, this is used to punish people or businesses who profit from the hosting of illegal games. None of the laws that exist seem to target individual players and although stating that it's 100% legal may not be entirely correct, we're confident that players will not be targeted in any way.
Is there state-licensed online poker in Arizona?
No, absolutely not. Arizona has no plans to introduce legislation and we don't imagine that the state government will even consider discussing a regulated industry any time soon. Having said that, there are many offshore and US poker platforms that still provide service to Arizona residents.