Play Legal Live and Online Poker in Hawaii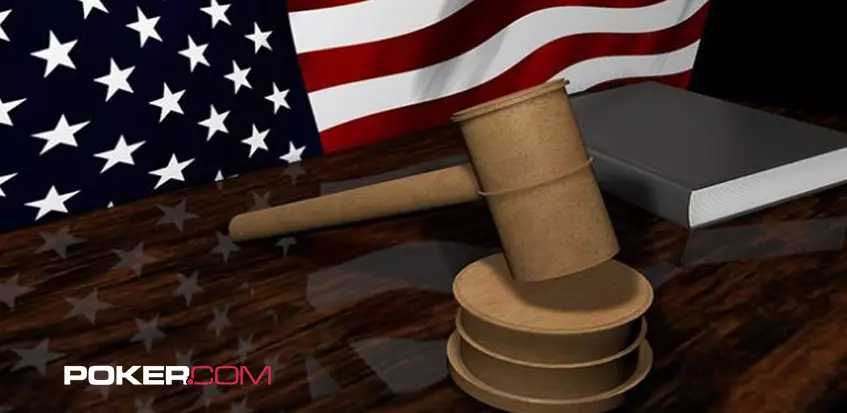 The Aloha State is nothing short of paradise with incredible scenery and a vibrant nightlife. But when it comes to gambling and online poker in particular, are the residents of Hawaii just as lucky?
As surprising as it may seem for a place that is full of amazing hotels and resorts, Hawaii has some very strict gambling laws.
These laws can be found in the Hawaii Revised Statutes, Title 37, Chapter 712. This is the 'Offenses Against Public Health and Morals' code and is broken up into three parts. The part that we're most interested in is part 3 that deals with gambling-related activities.
Taking a closer look at section 712-1223 we see the following:
Gambling. 
(1) A person commits the offense of gambling if the person knowingly advances or participates in any gambling activity.
(2) Gambling is a misdemeanor.
For a little clarity, we'll need to see just what gambling is according to Hawaiian law. This definition can be found in section 721-1220 and reads as follows:
"Gambling". A person engages in gambling if he stakes or risks something of value upon the outcome of a contest of chance or a future contingent event not under his control or influence, upon an agreement or understanding that he or someone else will receive something of value in the event of a certain outcome.
Right below this definition we see some exceptions. These include legitimate business transactions such as futures, contracts, etc. There's no mention of poker or online poker so we're left guessing as to whether or not the state views the game as a game of chance or skill.
The definition of a game of chance is as follows:
"Contest of chance" means any contest, game, gaming scheme, or gaming device in which the outcome depends in a material degree upon an element of chance, notwithstanding that skill of the contestants may also be a factor therein.
This is quite a vague definition and leaves a lot to interpretation. A Hawaiian judge could just as easily decide that poker is a game of chance as not. Even so, it's highly unlikely that you'll have the police knocking on your door asking you about your online activities. The fact is that no one in the history of the state has ever been charged with playing online poker. Even if it may be a crime by the absolute definition of the law, the authorities have no interest in searching out individual players.
However, if you were to open an illegal gaming premises or run a home game for profit, then you'd certainly end up in a whole lot more trouble. Offenses in relation to running a game for profit include the promotion of gambling, possession of a gambling device, and possession of gambling records. While many of the offenses are misdemeanors, some are felonies. Yet even with the apparent risk surrounding the operation of a gambling business within the state, many of the most popular offshore platforms offer poker services in Hawaii.
As with many other states, Hawaii has some specific rules and regulations with regards to home games. Once they are fair and not run for profit, then it's full steam ahead. However, they can't be played anywhere near a school, bar, park, restaurant or many other places. In fact, it seems that you can only play a home game at home. One more stipulation is that no person or business can profit in any way from the game. That even includes selling drinks or food to the players.
Like we said, Hawaii has some pretty strict gambling laws.
The history of gambling in Hawaii
In the past, tribal communities would play a variety of games that involved betting in some shape or form. Many of these games would be played around the time of the Makahiki Festival which takes place at New Year.
These games included mokomoko (boxing) pohaku ikaika (stone lifting) and he'e nalu (surfing). The people watching the games would bet on their favorite participants. Some spectators got very serious about their betting and in some cases would wager all they own on the outcome of an event. This would then result in massive fights at the end of an event particularly if the outcome was in question.
Captain James Cook came to the Islands in 1778 and before long he had encouraged groups of European travellers to settle there. Among them were christian missionaries who weren't too impressed with the large-scale betting at tribal events. As they converted locals to christianity, they encouraged them to shun wagering and as a result, betting decreased in popularity.
Strangely enough, they were fine with horse racing. King Kalakaua who reigned the islands until his death in 1891 formed the Hawaiian Jockey Club in 1872. It was a hugely popular sport until the late 1940s when the race tracks closed and the last form of gambling available to Hawaiians was gone forever.
Will we ever see online poker legislation in Hawaii?
There are no real money gaming opportunities in Hawaii at this time so it's hard to imagine that there will be any moves towards a regulated online poker industry any time soon.
That said, there have been numerous attempts to bring gambling to the islands. The latest attempt was in January of 2020 when two bills were proposed. These bills would help establish a state lottery and legalize gambling. If passed they would likely lead to a fully-regulated real money gaming industry. However, these types of bills have been defeated countless times in the past so we won't hold our breath.
What about land-based gambling?
It's pretty simple — there are no gambling opportunities at all in Hawaii. No casinos, no cardrooms, no race track betting, no state lottery, and not even a charitable bingo hall.
Hawaiians who want to gamble usually head for Nevada on their vacation, but that really is as close to land-based gambling as they can get. Many play online poker, but as we mentioned earlier, with no licensed poker sites, it's not strictly legal in the state.
Final thoughts
While it's true that there are strict gambling laws in place in the state, the fact is that the authorities really don't care if people play online poker in the privacy of their own homes. So if you want to play online, we reckon you can go right ahead without any fear of punishment.
That said, we'd just like to remind you that the information given or opinions expressed above do not constitute legal advice.