Play Legal Online Poker in the State of Wisconsin?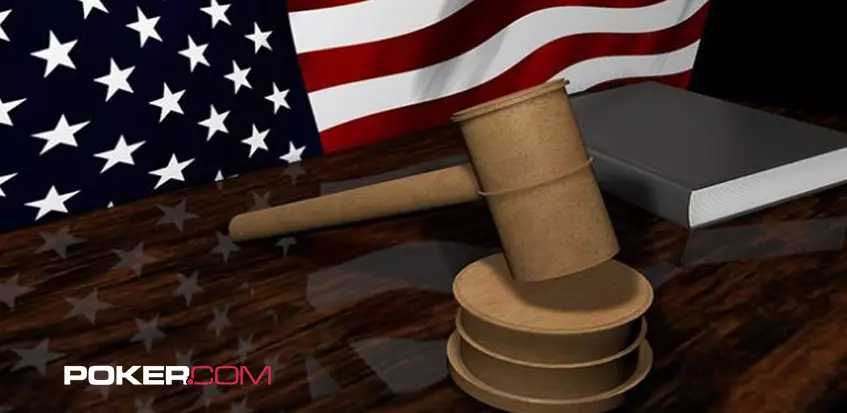 Wisconsin has a huge number of tribal casinos, but not as many live poker games as you'd expect. So what about the online game? Are residents of the Badger State turning to the internet to get some action? And is online poker legal in Wisconsin?
Wisconsin poker laws
There are no specific laws relating to poker in the state of Wisconsin. So to determine the legality of the online game, we need to take a look at the laws for gambling in general. The statutes that are most relevant can be found in Chapter 945, "Gambling," of the state's legal code.
In section 945.02 we find the following:
Whoever does any of the following is guilty of a Class B misdemeanor:
(1) Makes a bet; or
(2) Enters or remains in a gambling place with intent to make a bet, to participate in a lottery, or to play a gambling machine; or
(3) Conducts a lottery, or with intent to conduct a lottery, possesses facilities to do so.
The only part here that might relate to online poker is, of course, part 1. So for a little more clarity, we need to understand what the state considers a bet.
We found this definition in section 945.01:
Bet. A bet is a bargain in which the parties agree that, dependent upon chance even though accompanied by some skill, one stands to win or lose something of value specified in the agreement.
So what they're saying is that if poker has an element of chance and some skill involved, then it's a bet and therefore prohibited.
There's a list of exemptions that includes activities such as futures contracts, insurance, and some forms of gaming that are regulated by Wisconsin law. One exemption is for a 'bona fide contest for the determination of skill' which gets us to thinking about the whole skill vs. chance argument in poker.
Although some legal minds such as Federal Judge Jack Weinstein feel that poker is a game of skill, the Wisconsin courts may not have the same opinion.
Back in 2015, some Madison poker players looked to the courts for clarification on this matter. Unfortunately for them, the ruling went against them. This is in line with several other court decisions in the state that held that poker was illegal.
So if poker is illegal, what are the penalties?
Unlawful gambling in a Class B misdemeanor which carries a fine of up to $1,000 and/or jail time of up to 90 days. But it would seem that enforcing this law is very low on the list of priorities for Wisconsin authorities. They rarely break up poker games and have never arrested anyone in the state for playing online poker.
For those who run illegal games, things are a little different. This is a Class I felony which can result in a fine of up to $10,000 and/or jail time of 3½ years. Even if you just allow your property to be used for illegal gambling, then it's an instant $10,000 fine and nine months in jail.
Despite these deterrents, offshore poker companies continue to offer their services within the Badger State knowing that the authorities have no history of tackling online operators.
The history of gambling in Wisconsin
Gambling in the area we now call Wisconsin can be traced back to a time before any European settlers had set foot on the land. The native tribes played a game called the moccasin game which involved hiding objects underneath one of four moccasins. The other player would then try to guess where it was.
The tribes also played a game called chunkey which was also played by tribes in Mississippi. The object of the game was to throw a spear as close as possible to a rolling stone. Players and spectators wagered on the outcome of the game and it was a hugely popular pastime. A chunky stone found near La Crosse is believed to date back to the 1300s.
Interestingly, La Crosse is our next port of call in the Badger State's gambling history. Although the state had banned all gambling in 1848, La Crosse was hotbed of gaming activity. This was because the Mississippi, Black, and La Crosse Rivers all converged here. There were plenty of saloons and they did a roaring trade. They got so busy that they sometimes disturbed the peace in the early hours of the morning. This led one angry mob to destruction on July 6, 1857 when they decided to burn one establishment to the ground. This led to the establishment of the La Crosse police force.
Another place that was well-known for all kinds of debauchery was Hurley. This town was on the border of Wisconsin and Michigan and its sole purpose was to service the lumberjacks and miners of the area. In 1893, Hurley was home to as many as 60 saloons which was particularly impressive given that the town only had a permanent population of 2,000. The town remained a hub of activity even in the Prohibition era when the saloons converted to soft drink parlors. Of course, there were hard drinks available and games in the back room.
This was also the period during which wagering on greyhound races became popular. The way that the spectators circumvented the laws against gambling was to 'contribute' to their favorite dog. If the dog placed in a race, the bettor would be given a 'refund' on their contribution. This lasted until 1929, when the legislature ruled it to be illegal.
Around this time the area around Elkhart Lake was full of slot machines as many of the resorts looked to make a little extra cash. Local police mostly turned a blind eye to these machines, but the state got involved and by 1945, there were no more slot machines.
The only way to permit any legalized gambling in the state was to amend the constitution which still had a blanket ban on all forms of gambling. The first time this happened was in 1973 when charitable bingo was legalized. Charitable raffles followed in 1977 and the state lottery was established ten years later in 1987.
That same year, pari-mutuel betting on greyhound, horse, and snowmobile races was allowed but only dog racing gained a foothold in the state. However, 2009 saw the closure of the last greyhound racing track. The sport is still legal, but there are no facilities in the state.
The 1980s saw a lot of legal to and froing between the state government and the native tribes, but it wasn't until 1992 that gaming compacts were signed.
Will we ever see online poker legislation in Wisconsin?
It's a hard no for the time being. The state is relatively conservative and there are no signs that things will change any time soon.
Although there are tribal casinos there are no commercial casinos and that is usually the first step legislators will take before even considering an online industry. Until land-based commercial casinos appear in the Badger State, we genuinely cannot see online poker legislation gaining any support.
What about land-based gambling?
While residents of Wisconsin may not have any commercial casinos, the tribal casinos provide more than enough action. There are 11 recognized tribes that operate around two dozen casinos in the state. Surprisingly enough, even with all of those casinos, live poker action is limited to a few good casinos. The largest poker room is at the Potawatomi Casino in Milwaukee which has 20 tables and a few private rooms too with Texas Hold'em tournaments taking place regularly.
Wisconsin also has a state lottery and charitable gaming. Pari-mutuel betting is legal, but unfortunately, there are no tracks or facilities in the state.
Final thoughts
The state authorities have no interest in pursuing individual players for playing online poker in the privacy of their own homes. This means that while there are no state-licensed poker websites, locals can play on one of the offshore poker platforms that service the state without fear of any legal repercussions.
That said, we'd just like to remind you that the information given or opinions expressed above do not constitute legal advice.