Idaho Live & Online Poker Laws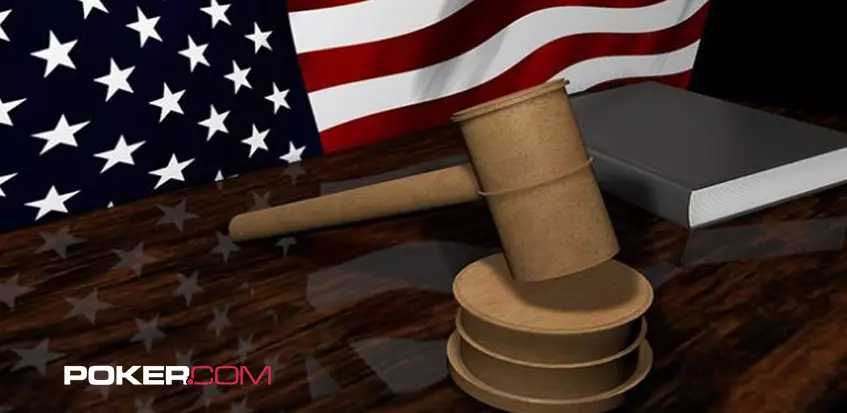 If you're wondering "is online poker legal in Iowa?", the Hawkeye State offers a number of gambling options, but what about online poker? Can Iowans play the online game as easily as they can live poker?
Online poker laws in the state of Iowa
Although Iowa does have a pretty good bricks and mortar betting industry, there are some quite strict punishments for unlawful gambling. Of course, this makes sense as the state generates significant revenues from the regulated market and so will do everything in its power to protect the industry.
But what exactly is "unlawful gambling"?
To understand better, we need to take a look at Title XVI – Criminal Law and Procedure, Chapter 725 – Vice of the Iowa legal code.
In section 725.7 we see the following:
Except as permitted in chapters 99B and 99D, a person shall not do any of the following:
Participate in a game for any sum of money or other property of any value.
Make any bet.
For a fee, directly or indirectly, give or accept anything of value to be wagered or to be transmitted or delivered for a wager to be placed within or without the state of Iowa.
For a fee, deliver anything of value which has been received outside the enclosure of a racetrack licensed under chapter 99D to be placed as wagers in the pari-mutuel pool or other authorized systems of wagering.
Engage in bookmaking
Part 'a' is the most relevant to us. This broad definition could easily include online poker and even if it doesn't then part 'b' definitely does.
So if online poker is considered illegal, what would the consequences be?
The answer to this depends on how much money is involved or how many times the offender has been caught. A first offense where the bet is $100 or less is classed as a misdemeanor. The punishment for this is a fine of anywhere between $315 and $1,875 along with jail time of up to a year.
If the bet is $5,000 or more, then it's a Class C felony. This carries a fine from $1,000 up to $10,000 and jail time of up to 10 years. Pretty serious punishment for a first offense!
The state's records show that there have been a few occasions where individual players were caught and charged according to this law. However, these were all players who were taking part in illegal live poker games. To date, there has been no record of any raids, arrests, or charges relating to individuals playing online poker.
The state allows social gaming under some quite strict stipulations which we can find in Chapter 99B of the code. These include the following:
A genuine social relationship must exist between the players
The game must be fairly run
Nobody can claim any portion of a pot or money wagered except as a player
No cover charges are allowed, and no rebates or discounts can be offered to individuals for playing
Nobody can win or lose more than $200 in any 24-hour period
Any law enforcement personnel is granted immediate access to the premises upon request
Interestingly, a licensed liquor establishment can host a social game on the condition that they apply for and receive a social gambling license from the state. However, the proprietors cannot act as a cashier or banker for any games played on-site. This license also allows them to organize sports pools.
Other offenses relating to unlawful gambling include possession of a gambling device, keeping gambling houses, pool selling (except by authorized businesses), and selling illegal lottery tickets. These offenses are also treated as misdemeanors just like the offenses leveled against individual players.
The exceptions to the law are the state-regulated gambling options that include charitable game, commercial casinos, tribal casinos, the state lottery, and pari-mutuel betting.
With such trivial punishments meted out for unlicensed gambling, offshore poker providers have no problem offering their services in the state. That means that Iowans have plenty of online poker options and no real threat of legal action.
The history of gambling in Iowa
When Iowa first became a US territory, the vast majority of its economic activity was dependent on the agriculture industry. There were no real mining towns like there were in California and so gambling wasn't really heard of too much throughout the state.
That all changed in 1854 with the founding of Sioux City on the Mississippi River. The city became a major transportation hub with a port for the many riverboats that traded along the river. Gambling was rife and the city quickly gained a reputation for wild activity and general lawlessness.
Then in 1885, a preacher named George Channing Haddock began to cause quite a stir in the local community. He took his opportunity to lash out at the owners of saloons and gambling houses during his fiery sermons. The local businessmen felt threatened and could feel a gentle change in public opinion and so arranged to have him killed in 1886. The plan was a huge failure as they made a martyr of Haddock and the local community shut down many of the saloons and gambling dens in retaliation for the murder.
Another city in Iowa, Carter Lake, also gained a reputation as a gambling hotspot during the mid 1800s. Incredibly, when the Missouri River flooded in 1877, the entire course of the river changed and the city found itself now on the wrong side of the river. There was confusion as to whether or not the city was still in Iowa or had now become a part of Nebraska. It took a Supreme Court ruling in 1892 to determine that it was still a part of Iowa, but even then, the state had no interest in providing services or funding for the city across the river.
As a result, Carter Lake became a city with no police and no real authorities or governance of any kind. Unsurprisingly, gambling and all kinds of illegal activity thrived in the city particularly during the prohibition era. This period ended in the 1940s when the police shut down many of the illegal gambling houses.
It wasn't until 1973 that the state took a progressive step and introduced state-regulated gambling in the form of charitable bingo and raffles. Then in 1983, pari-mutuel wagering came to the state's horse tracks and just two years later a state lottery was established.
By 1989, Iowa became the first state to legalize the use of riverboat casinos. At first they were limited to two-hour cruises but soon this condition was removed.
Then in 1992, the first tribal gaming compacts were signed and just two years later race tracks were allowed to install slot machines to become racinos with table games and poker following not long after.
The most recent development in the Iowa gambling industry saw the legalization of sports betting at bricks and mortar locations. This was a result of the passage of SF 617 which also allowed for daily fantasy sports.
Will we ever see online poker legislation in Iowa?
There's a very good chance that we will see online poker legislation passed in Iowa. This is because the state has already discussed it several times and lawmakers understand the value of a regulated gambling industry.
Interestingly, a bill passed the senate in 2012 that would have regulated online poker. This came to a halt in the house and while it was brought to the attention of the house again the following year, nothing came of it. But in the years since, the move to legalize sports betting suggests that lawmakers may be more receptive to the idea now than in the past.
What about land-based gambling?
If you live in Iowa, then you're very lucky when it comes to land-based gambling options. There's the state lottery, tribal casinos, commercial casinos, pari-mutuel wagering at the race tracks, and charitable gaming options that include bingo and raffles. Now, there's even a regulated sports betting industry too.
There are about 24 casinos based in the state made up of both tribal and commercial casinos. The commercial casinos are the riverboats, but these days they are mostly permanently moored and never go on cruises. As a result, poker has flourished in Iowa with the largest cardroom at the Horseshoe Casino in Council Bluffs. This room has a modest 18 tables offering a wide range of poker variants such as stud and Texas Hold'em, along with regular tournaments.
Final thoughts
While there is no legislation as of yet, the fact is that Iowans can play online poker without fear of any real punishment from the authorities. Offshore poker providers continue to service the state and as we said earlier, there has never been an arrest made in Iowa for playing online poker.
That said, we'd just like to remind you that the information given or opinions expressed above do not constitute legal advice.