Play Legal Online Poker in the State of Arkansas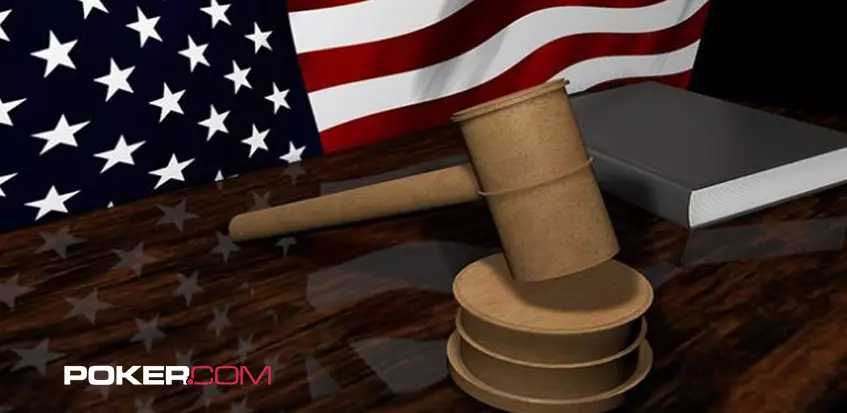 Arkansas is one of the few states that mentions poker in its gambling laws, although it doesn't go so far as to mention online poker. With this in mind, we can surmise that the current codes relating to poker hold true for the online form of the game.
To understand a little more about Arkansas' gambling laws, we're going to take a look at Title 5 – Criminal Offenses, Subtitle 6 – Offenses Against Public Health, Safety, or Welfare. Chapter 66 addresses gambling and the specific law that relates to poker is Section 5-66-112.
If a person bets any money or any valuable thing on any game of brag, bluff, poker, seven-up, three-up, twenty-one, vingt-et-un, thirteen cards, the odd trick, forty-five, whist, or at any other game of cards known by any name now known to the law or with any other or new name or without any name, upon conviction he or she is guilty of a violation and shall be fined in any sum not less than ten dollars ($10.00) nor more than twenty-five dollars ($25.00).
Although this states that those found betting in a poker game will be fined, the size of the fine is hardly what you would call a deterrent. It's even less than the buy-in for most games.
While this may seem pretty straightforward, the following information from Section 5-66-114 is a little more confusing.
a) (1) It is unlawful for any person, partnership, or corporation to receive or transmit information in the State of Arkansas relating to football, baseball, basketball, hockey, polo, tennis, horse racing, boxing, or any other sport or game for the purpose of gaming.
At first glance this seems to only refer to sports such as horse racing etc., but that part that mentions 'game for the purpose of gaming' could easily refer to poker.
However, even if it does refer to poker, the transmission of information relating to the game also only carries a maximum fine of $25. Quite how they expect these fines to deter would-be players is anyone's guess.
So as you may have figured out by now, the state of Arkansas has never charged or prosecuted anyone for playing online poker. They don't even bother people who are playing illegal live games unless the stakes are significantly high or the game has been reported for other reasons.
Like some other states, such as Arizona, the authorities prefer to target those who manage illegal games and profit from illegal wagering. Offenses for those who profit from illegal gambling are often classed as misdemeanors, but some are Class D Felonies which carry fines of up to $10,000 and up to six years in jail.
Despite a lack of clarity regarding online poker, offshore providers will still allow players from within the state to access their platforms.
So can you play online poker in Arkansas? Yes, you can, and we doubt that anything untoward will happen should you choose to do so.
The history of gambling in Arkansas
Gambling has a long history in the area that we now call the state of Arkansas. At one time the main tribe of the area, the Quapaw, played a dice and bowl game. And they didn't just play for fun. Members of the tribe would wager their most valuable property on the outcome of the game which involved tossing dice into a bowl. The dice used were two-sided and resembled coins with a player gaining points depending on how they landed.
The Louisiana Purchase of 1803 saw the area transferred to the United States. It was then a sparsely populated region with a population believed to be just a little over 1000. Stuck on what many of the time would refer to as the frontier, its residents were said to be men and women with questionable histories. Gambling was popular, but with so few people in the area, the games were all small scale.
By the 1830s, the state had started to grow in population and influential anti-gambling leagues took it upon themselves to hand out justice to those who gambled. Later in the 19th century Hot Springs became a major tourist destination due to the reputed healing properties of the waters around the area. This led to a number of savvy businessmen opening their own gambling houses and a new, thriving industry was born.
Although the 1874 Constitution of Arkansas prohibited lotteries (this was a term used to describe gambling of any sort at the time), Hot Springs' gambling house owners circumvented the laws through bribes and a great deal of corruption. Poker, craps, and other table games were hugely popular, but the corrupt nature of the city's officials meant a lot of blood was shed to keep these games going.
In 1905, horse racing came to the area with the establishment of Oaklawn Park Racetrack. Unfortunately for racing fans, the track only lasted a couple of years and in 1907 an act was brought in to prevent horse racing in any form.
Even with the clampdown on gambling, underground parlors and dens continued to thrive. And during prohibition, Hot Springs was the place to be for mobsters such as Al Capone, Bugs Moran, Albert Anastasia, Benjamin "Bugsy" Siegel, and Carlos Marcelloall spending time there.
The most notable gangster to take an interest in Hot Springs though was Owney Madden. The convicted killer owned the Cotton Club in Manhattan but had to leave New York when the police took a dislike to his dealings there. In 1935, Madden bought the Hotel Arkansas and was soon the main man in the local gambling scene.
That same year, pari-mutuel wagering was once again legalized. Horse racing was back at Oaklawn Park and by 1956 greyhound racing was underway at Southland Greyhound Park in West Memphis.
In the years that followed Madden's arrival in Hot Springs, elected officials tried in vain to shut down the gambling industry. None were successful until reformist governor Winthrop Rockefeller took control. He ordered all casinos shut down and told law enforcement to burn any equipment they found. In one fell swoop, he ended the city's illegal gambling industry.
In 2000, a new form of gambling was introduced to the state with Instant Racing appearing at racetracks. This allowed punters to bet on past horse races and was a huge success. By 2005, the state legislators decided to allow electronic games of skill at racetracks. These games only required a minimum amount of skill to be deemed legal and so it became a free-for-all as racing tracks installed blackjack and craps machines to become racinos.
At this time bingo halls were doing quite well in the state, but in 2006 they were outlawed. After much debate, they were legalized once again in 2007. However, owners now need to pay taxes to the state on all bingo equipment they purchase. 2007 also saw the legalization of raffles and in 2008 the people of the state voted to introduce a state lottery. This was also the same year that poker machines were introduced at the racinos.
Will we ever see online poker legislation in Arkansas?
Despite its history, Arkansas is quite a conservative state and there's little chance that legislation for a local online poker industry will be discussed at state level any time soon.
It seems that the state government is more than happy with how things are going right now at the racetracks. It could be as much as another decade before we see any real action taken to legislate for iGaming.
What about land-based gambling?
The only land-based gambling you'll find in Arkansas is at the bingo halls or at the racinos. As we mentioned earlier, any table games that you find at racetracks must be played only at electronic machines. There are some live tournaments that take place but again, these must be played on machines so as to comply with state laws.
There are no tribal casinos in Arkansas, but there is a state lottery, pari-mutuel wagering at horse racing and greyhound racing, and charitable bingo halls.
Final thoughts
Arkansas has quite the reputation for being a tough anti-gambling state. However, the introduction of gaming machines at the racetracks seems to suggest that the government is open to softening its stance on gambling.
There are seemingly no major obstacles to stop residents of the state from playing online poker as there are numerous offshore providers that service Arkansas.
That said, we'd just like to remind you that the information given or opinions expressed on this page do not constitute legal advice.