Is poker legal in West Virginia?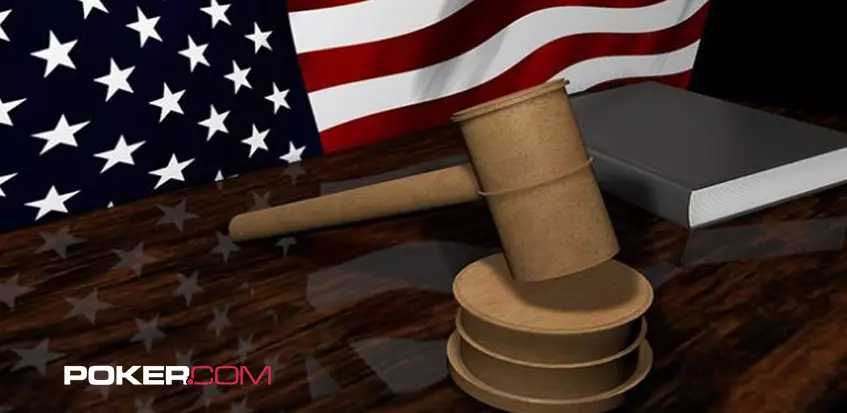 The Mountain State has a thriving offline gambling scene that includes casinos and sports betting. But what about the online industry? Is online poker legal in West Virginia?
Online poker laws in the state of West Virginia
While the West Virginia legal code contains laws relating to video gaming terminals, table games, and other forms of state-authorized gambling, there's no mention of online poker.
So to get a better understanding of the legality of the game, we're going to take a look at Chapter 61 – Crimes and Their Punishments, Article 10 – Crimes Against Public Policy.
If we check section 61-10-5, we see the following:
If any person at any place, public or private, bet or wage money or other thing of value on any game of chance, or shall knowingly furnish any money or other thing of value to any other person to bet or wage on any such game, he shall be guilty of a misdemeanor, and, upon conviction, shall be fined not less than five nor more than three hundred dollars, and shall, if required by the court, give security for his good behavior for one year, and in default of the payment of such fine and the costs and the execution of such bond, if such bond be required, shall be imprisoned in the county jail not less than ten nor more than thirty days.
Okay, so here we are once again wondering if poker is a game of chance or a game of skill. There is a legal opinion on the matter that may be of some relevance. This came in a case in New York State when Federal Judge Jack Weinstein opined that poker was indeed a game of skill.
However, here in West Virginia, the courts have historically used the predominance test to determine whether or not a game is a game of chance. In this test, the attempt to identify which is the more dominant of the two aspects of the game; skill or chance. The problem here is that this can be quite subjective and, as a result, different judges have come to different conclusions.
A 2012 ruling by the West Virginia Supreme Court contained the following statement 'although there is some element of skill involved, poker or any electronic simulation thereof, is a game of chance.' That seems pretty cut and dry to us.
However, thankfully, that's all immaterial as a recent bill passed the house which legalizes online poker within the state. So now players have no legal restrictions on playing the game at home.
Operators of illegal games aren't quite so lucky. They still face stiff penalties and could be charged with a whole slew of crimes such as keeping or exhibiting a gaming table, permitting gaming on premises, permitting gaming at hotels, and promoting a lottery among others.
The maximum penalties are a fine of $1,000 and a year in jail. Yet even with these penalties in place, offshore poker companies are still prepared to offer their services in the state of West Virginia.
The history of gambling in West Virginia
Before the Civil War raged through the United States, West Virginia was a sparsely populated region in Virginia. During this time, gambling activity was similar to that found in the rest of Virginia. Horse racing was the most popular pastime while lotteries were often used to fund public construction projects.
Then, in 1863 the western part of the state voted to secede from the main state and so rejoin the Union. A constitution was drafted and soon after, West Virginia became a state in its own right. However, the first constitution was deemed unacceptable and a second one was drafted in 1872 and is the same constitution that is now in use. This second constitution took a dim view of gambling and forbade any form of wagering including lotteries.
The 1880s and 1890s saw the legislature pass laws that targeted and punished those who ran faro banks and any gaming tables. This left no room for any legal gambling within the state until the 20th century.
The passage of prohibition in 1919 resulted in a huge number of bootleggers and speakeasies going into business in the Mountain State. Saloons sprang up overnight and the underground gambling scene was born.
While some of the illegal trade in alcohol was in local hands such as gangster William 'Big Bill' Lias, other mobsters from out of state came in to take their slice of the pie. These were men like Al Capone who allegedly spent a lot of time in local speakeasies.
When prohibition was repealed in 1933, the mobsters focused their attention on gambling. They were quite brazen about their business and guys like mobster Sam Giancana even had shuttle buses that took patrons to his illegal gambling dens. This activity continued right into the 1980s.
On the legal front, the industry got started in 1931 with the establishment of the Racing Commission. Two years later, the first pari-mutuel facility went into business at the Charles Town Races. In 1975, pari-mutuel betting on greyhound racing was introduced.
1980 saw the constitution amended to allow the legislature to regulate bingo and raffles and a year later charitable gaming events were permitted with these games. 1984 was the year that the electorate approved a state lottery which began selling tickets in 1986.
In 1994, race tracks were given permission to install video lottery terminals. These terminals were later allowed in other commercial settings in 2001. By 2007, the race tracks became racinos with table games added to their services and a year later, Greenbrier Resort opened West Virginia's first non-racing commercial casino.
In 2018, the state passed SB415 which legalized sports betting. The first wagers were placed on August 20th of that year and the industry has grown from strength to strength since.
The latest development in the industry has seen the legalization of online poker. In 2019, online casino games and poker were given the go ahead and the first games were played online in July 2020.
Will we ever see online poker legislation in West Virginia?
It's already here. In 2019, the state passed HB2934 to establish an online poker and casino industry and the first online casino opened for operations in July of 2020.
What about land-based gambling?
West Virginia is quite a liberal state when it comes to gambling and there are plenty of land-based options available. These include the state lottery, charitable gaming, and pari-mutuel betting at the race tracks.
The race tracks are actually racinos with a complete range of table games and slot machines. There is also one commercial casino that is not connected to a race track.
All casinos have card rooms but the largest is at the Mardi Gras Casino & Resort in Nitro. This has 24 tables and hosts regular Texas Hold'em tournaments throughout the week.
Final thoughts
Until this year, West Virginians had to make do with offshore poker platforms to play the game online. However, thanks to the recent passing of HB2934, online poker is now legal within the state.
We'd just like to remind you that the information given or opinions expressed above do not constitute legal advice.