Vermont Poker Laws and Regulations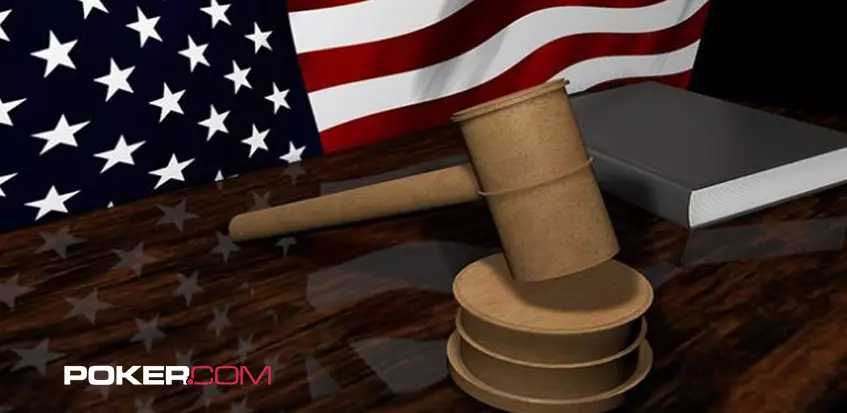 The Green Mountain State has a very limited land-based gambling industry, but how does this affect the online industry? Can residents of Vermont gamble online in the privacy of their own homes? Is online poker legal in Vermont?
Online poker laws in the state of Vermont
Like many other states, Vermont doesn't have a specific law that deals with online card games, but it does mention poker on one occasion. Unfortunately, this is in relation to a lottery game that features the word poker in its name.
So if we're to figure out the legality of online poker in Vermont, we need to check the laws on gambling in general.
If we take a look at V.S.A. Section 2134 we find the following:
A person who has or keeps on premises owned or occupied by him or her implements or other things used in gambling and permits persons resorting to such premises to use such implements or things for the purpose of gambling shall be imprisoned not more than six months nor less than 10 days or fined not more than $500.00 nor less than $10.00, or both.
This is obviously targeting those who run illegal games and not the player themselves. For a little more clarity on how players are treated, we need to check 13 V.S.A Section 2133 and that tells us:
A person who plays at cards, dice, tables or other game for money or other valuable in a common gaming or gambling house that is maintained for lucre and gain, shall be fined not more than $200.00 or imprisoned not more than 60 days, or both.
There's only one exception to this rule and that's for people who play at charitable gaming events as outlined in 13 V.S.A. Section 2143. These gaming events include casino nights, poker tournaments, and raffles among others.
But while all of these statues only really address large-scale gaming environments, what about those who play at home?
The most relevant part of the state's legal code that we can find is 13 V.S.A. Section 2141:
A person who wins or loses money or other valuable thing by play or hazard at any game, or by betting on such play or hazard, or sharing in a stake wagered by others on such play or hazard, shall be fined not more than $200.00 nor less than $10.00.
This broad wording suggests that poker and practically all other forms of betting are included. Thankfully, the fine is nominal at only $10 – $200 and there's no chance of jail time.
This law has never been used to target those who play online poker and has only really been used when illegal live games or tournaments are taking place. So if you're playing at home on your computer, you're quite likely in the clear.
This is somewhat verified by a 2016 statement by the Vermont Attorney General's Office that said that gambling was not 'an enforcement priority' for police within the state despite saying that daily fantasy sports sites were illegal.
The history of gambling in Vermont
This will be short and not so sweet because the truth is that there is very little history of gambling in the Green Mountain State.
The moral wave of reform that swept through the United States was embraced wholeheartedly in Vermont and there was very little wagering or games of chance throughout the 19th century. The state had no Wild West phase and there are very few records of any gambling activity whatsoever.
A 1960 referendum saw pari-mutuel betting approved by the electorate and races continued in Vermont until the closure of the Green Mountain Race Track in 1992.
In 1976, another referendum saw voters approve the establishment of a state lottery which began selling tickets in 1978.
Interestingly, the state recently approved a study into the feasibility of establishing a sport betting industry.
Will we ever see online poker legislation in Vermont?
This is highly unlikely given that the state's legislators have pushed back against any proposal to establish land-based casinos. The only way we could see online poker legislation making it through the house would be if there was a significant benefit to the state to do so. Unfortunately, any tax revenue generated by a state with a population of only 600,000 people would be negligible.
Should the state legalize sports betting, then things may change, but until then we can't see Vermont making any moves towards online poker legislation.
What about land-based gambling?
Gambling options for Vermonters are extremely limited. There are no casinos and any attempts to pass a bill to establish a land-based industry have been defeated in the house. There was even an attempt to licence boat casinos on Lake Champlain, but that too was shut down in the house.
The only forms of gambling available in Vermont are the state lottery and charitable gaming events. Thankfully, charitable organizations are allowed to host casino nights and poker tournaments, but there are very strict limitations on how many events can take place per year and the prizes involved.
Final thoughts
The state of Vermont seems unlikely to legalize online poker any time soon, but that doesn't mean it's not available. There are several offshore poker companies that service the state and with such minuscule penalties for gambling and a police force uninterested in enforcing laws for private games, Vermonters should have no worries when playing online poker.
That said, we'd just like to remind you that the information given or opinions expressed above do not constitute legal advice.