Poker laws in the State of New Mexico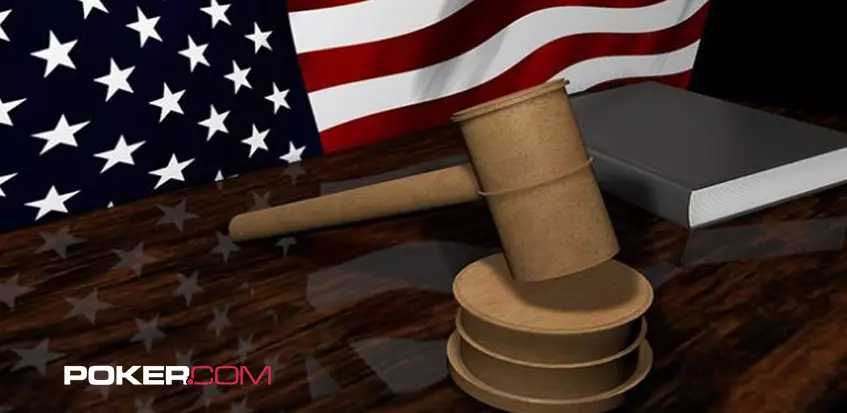 The Land of Enchantment has quite a lot of gambling options available at its many tribal casinos, but what about the online game? Can residents of New Mexico legally play online poker?
Online poker laws in the state of New Mexico
New Mexico has some of the strictest gambling laws of any state with legalized gambling. These laws can be found in Chapter 30 of the New Mexico Statutes, Article 19 where in section 30-19-2 we see the following definition:
Gambling consists of:
making a bet;
entering or remaining in a gambling place with intent to make a bet, to participate in a lottery or to play a gambling device;
conducting a lottery; or
possessing facilities with intent to conduct a lottery.
Whoever commits gambling is guilty of a petty misdemeanor.
Many other states fail to explain in detail what they consider gambling, so it's great to see such clarity here.
The authorities go one step further by explaining just what a bet is in 30-19-1:
"bet" means a bargain in which the parties agree that, dependent upon chance, even though accompanied by some skill, one stands to win or lose anything of value specified in the agreement. 
Unfortunately, this is not good reading for poker fans. The term 'dependent on chance, even though accompanied by skill' could mean that poker is included.
But the list of exceptions to the law includes legitimate business transactions, contests of skill, speed, strength, or endurance, lotteries, and "betting otherwise permitted by law."
Poker could, in theory, fall into the contests of skill category. There is some legal backing to this claim as a Federal Judge in 2012 opined that the game was a game of skill rather than chance.
The state conveniently mentions 'betting otherwise permitted by law' to legitimize the many tribal casinos and racinos that are currently open for business in the state.
While the statutes don't specifically mention anything about internet gambling or poker, we did find this unusual statement on the Gaming Control Board's website:
Internet gambling is expressly prohibited by Federal law. This falls under 31 U.S.C.A. §5361, Unlawful Internet Gambling Enforcement Act. The State of New Mexico, and the New Mexico Gaming Control Board do not regulate, license, control or in ANY way sanction, endorse or approve any Internet or on-line gambling, betting activity, wagering or any aspect thereof. Any statement, reference or opinion to the contrary is wrong. Such activity is strictly prohibited and not authorized, approved or sanctioned in any manner by New Mexico regulatory authorities.
This is actually untrue as internet gambling is not prohibited by the federal government at all.
The good news is that the punishments for unlawful gambling are there to target the operators of illegal games and not the players. We checked the records and found that the authorities have never arrested anyone for playing online poker. It has never happened before and will likely never happen in the future.
So despite what the Gambling Control Board's website states, residents of New Mexico can legally play online poker without any fear of punishment.
The history of gambling in New Mexico
The area was a Spanish territory since before the year 1598, but when Mexico gained independence in 1821, the region we now call New Mexico became a part of the newly formed nation. It was home to the Sante Fe Trail which was a bustling trade route, and so there were many saloons and gambling houses to help keep travelers and traders entertained.
The Barcelo Palace was probably the most famous of these establishments and was owned by Doña Maria Gertrudis "Tules" Barceló. She was the queen of card games and made sure that no player left the saloon unless they had spent most of their gold or cash at the tables. Incredibly, she continued to do a roaring trade even after the area was transferred to the United States after the Mexican-American War of 1848. This was likely down to her clever decision to offer a loan to the American Army.
When the railroad came to the state it brought with it a significant number of settlers. These new residents didn't take too kindly to the lawlessness of the region and quickly moved to prohibit all forms of gambling. The ban remained in place even when New Mexico became a state in 1912.
In fact, it wasn't until after the Second World War that any form of gambling was legalized. The first was pari-mutuel betting at the tracks, then in 1978 charitable gaming was approved by the state legislators.
The first tribal gaming compacts were signed in the 1990s and in 1995, the state lottery was established. Not long after, the government allowed the horseracing industry to install slot machines at the tracks to help boost their revenues.
The latest development in the industry has seen the Pueblo of Santa Ana tribe open a sportsbook at their casino. They contend that they are within their rights to do so since the Supreme Court ruled that a federal ban on sports betting was unconstitutional.
Will we ever see online poker legislation in New Mexico?
The New Mexico authorities are quite lenient when it comes to real-money gambling and they have allowed pretty much all forms of wagering within the state. However, they have shown no interest in establishing an online betting industry.
The main reason for this is the agreement reached with the Navajo Nation that should there be an online casino industry, they would not have to share their gambling revenue with the state. This would result in a massive loss of tax dollars and so we really can't see any possibility of  legislation for online poker in the near future.
What about land-based gambling?
Right now, there are over two dozen tribal casinos in New Mexico. What makes this so surprising is that the state only has a population of just over 2 million people. The casinos offer the complete range of games including blackjack, roulette, and poker. The Sandia Casino has the largest poker room with 15 tables where players can play Limit Hold'em, No Limit Hold'em and Limit Omaha/8.
There are five racinos that are limited to slot machines while there are charitable gambling opportunities and a state lottery.
There is also a sportsbook at the Santa Ana Star Casino and it's likely that more will follow in the coming years.
Final thoughts
Although the state has some quite strict laws in unlawful gambling, the authorities don't seem to be too bothered about enforcing them. And while the Gambling Control Board's website does state that internet gambling is illegal, this simply isn't true.
All of this means that residents of New Mexico can play online poker on one of the many offshore poker platforms that service the state without fear of facing any punishment.
That said, we'd just like to remind you that the information given or opinions expressed above do not constitute legal advice.