Poker Laws in the State of Missouri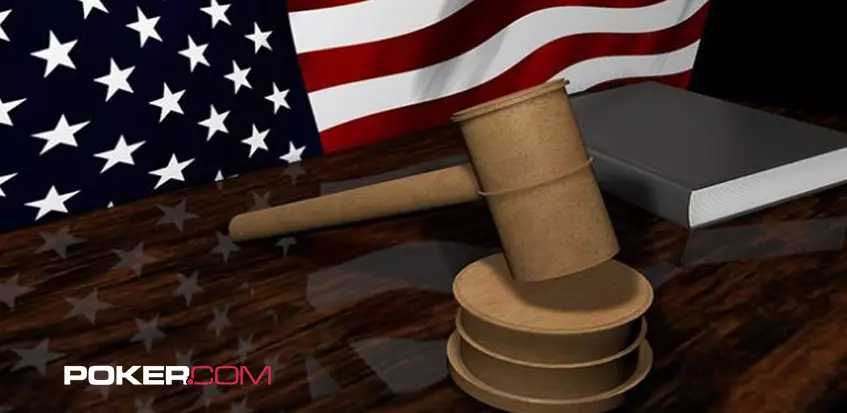 The Show Me State is a conservative state that isn't well-known for gambling activity. So it's quite understandable that Missourians are unsure about the legality of any online activity. So we're asking the question — is online poker legal in Missouri?
Online poker laws in the state of Missouri
The first thing we noticed about Missouri laws relating to poker and gambling is that they are quite subjective which can cause more than a little confusion. Nevertheless, we're going to attempt to make sense of them and first up, we're going to talk about Chapter 572 of the Missouri Revised Statutes.
In the definitions section 572.010 we find the following:
(3) "Contest of chance", any contest, game, gaming scheme or gaming device in which the outcome depends in a material degree upon an element of chance, notwithstanding that the skill of the contestants may also be a factor therein;
We are then told that:
(4) "Gambling", a person engages in gambling when he or she stakes or risks something of value upon the outcome of a contest of chance or a future contingent event not under his or her control or influence, upon an agreement or understanding that he or she will receive something of value in the event of a certain outcome.
There then follows a list of exemptions that includes insurance, futures contracts, and any type of gambling that is licensed by the state.
Essentially, the law states that anyone who risks anything of value in a game of chance is gambling. Now, whether or not poker is a game of chance is up for debate.
If poker is a game of chance then the following is of interest:
A person commits the offense of gambling if he or she knowingly engages in gambling.
The offense of gambling is a class C misdemeanor unless:
    (1) It is committed by a professional player, in which case it is a class A misdemeanor; or
    (2) The person knowingly engages in gambling with a child less than seventeen years of age, in which case it is a class B misdemeanor.
But if it is a game of skill then it's 100% legal, right?
Interestingly, there have been several legal opinions given on the matter, but we'll refer to Federal Judge Jack B. Weinstein and his opinion in a 2012 New York State case. He found that poker was a game of skill with minimal elements of chance.
Good news, and if the Missouri courts were to follow this precedent, then poker would be deemed legal. If we look back on court records for the state, we cannot find a single instance where an individual was arrested or charged with playing online poker, so it would appear that the authorities agree with us.
Home games are allowed as long as no one profits from hosting the game which again, suggests that online poker is permissible.
However, if you promote gambling, keep a gambling house, or possess a gambling device, you could land yourself in hot water. These charges are more targeted towards those who run illegal gambling enterprises and carry stiff penalties.
An interesting definition of a professional player can be found in section 572.020 and reads as follows:
(9) "Professional player", a player who engages in gambling for a livelihood or who has derived at least twenty percent of his or her income in any one year within the past five years from acting solely as a player;
This is a little strange to us as it's entirely possible that a casual player could have a good year and make more than 20% of their income through gambling. Yet how this makes them a professional is anyone's guess and the fact that it can be considered a professional income five years later is simply bizarre.
Being a professional gambler raises the crime of unlawful gambling from a Class C misdemeanor to a Class A misdemeanor. That said, we're only highlighting this because it's so weird. There's no chance this would be used against an online poker player.
One last thing to note is that Missouri was one of the first states to take action against an online casino. This happened back in 1997 and the court ruled in favor of the state. Then in 2012, two people were charged with running an online gambling business. While most offshore poker companies still accept players from Missouri, these cases have resulted in a few providers withdrawing their services from the state.
The history of gambling in Missouri
Missouri was transferred to the United States as a result of the Louisiana Purchase in 1803. At that time, there were very few people living in the wilderness with very little gambling activity. Even with such a small population, the territorial legislature still saw fit to ban gaming tables in 1814.
But one place that they had no jurisdiction over was the Mississippi River. Riverboat casinos started to rise in popularity and once on the water they could offer any form of gambling their clientele wanted. Towards the end of the 19th century, the development of the railroad had a huge impact on the riverboats and their numbers began to dwindle.
In 1875, lotteries were banned and when Joseph 'Holy Joe' Folk became governor in 1904, the gambling industry ground to a halt. He immediately banned horse wagering and cracked down on illegal gambling houses.
The lack of legal gambling options remained until 1980 when, at long last, charitable gaming was allowed. Pari-mutuel betting on the horses was introduced in 1984 but it struggled to take hold. Even now, despite it being an authorized form of gambling, there are no pari-mutuel facilities in the state. In 1985 the state lottery was formed and the first tickets were sold in 1986.
Then in 1992, a state referendum brought back the riverboat casinos. Although the casinos must be on the water, they are allowed to dock permanently.
The latest development in the local gambling scene was the introduction of daily fantasy sports in 2016.
Will we ever see online poker legislation in Missouri?
While we don't want to say no, it's unlikely that we'll see online poker legislation any time soon. The state is quite conservative in its attitude towards gaming, but the recent addition of daily fantasy sports could indicate that there are positive changes to come.
We won't hold our breath on this though.
What about land-based gambling?
Missouri has a state lottery and charitable gambling. Pari-mutuel betting is legal, but there are no race tracks that currently offer it. The state is also home to a thriving riverboat casino industry.
The original riverboat casinos were supposed to remain on the water. But in recent times they have been allowed to remain permanently docked and, in some cases, built on land surrounded by man-made lakes.
The largest poker room in the state can be found at the Hollywood Casino in St. Louis where there are 20 tables where players can find games of Texas Hold'em, Omaha, and stud poker. Several other casinos have around a dozen tables in their rooms, so there's no shortage of poker action in the Show Me State.
Final thoughts
Although some offshore poker companies have decided to leave the Missouri market, there are still several companies that are more than willing to accept players from the state. And with no records of any arrests made for playing online poker, we see no reason why Missourians can't enjoy the game in the comfort of their own homes.
That said, we'd just like to remind you that the information given or opinions expressed above do not constitute legal advice.