Poker laws in the state of Michigan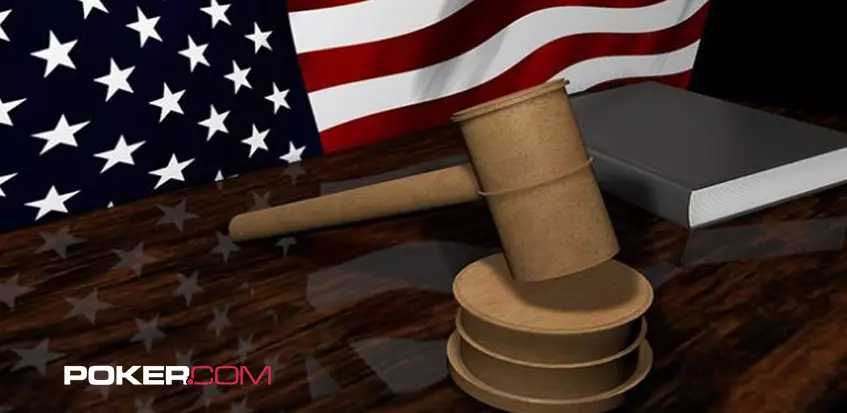 While land-based gambling is legal in the Great Lake State, there's a little confusion about the online industry. Can locals play online poker in Michigan as easily as they can the live game?
Online poker laws in the state of Michigan
To understand the legality of poker in Michigan, we need to take a look at statutes from as far back as 1931 alongside some newer revisions to the code. This mish-mash of laws can lead to a lot of confusion as there are some laws that seemingly contradict one another while the language is very different depending on which code you are reading.
First let's take a look at Chapter 750, sections 301 – 315a.
One thing to note before we go on is that although there are many instances where the word gambling appears, there is no legal definition of gambling anywhere in Michigan state law. We did find some definitions of gambling in relation to penalties for illegal activities, but these definitions are specific to the act that they appear in.
While most people assume that poker is a game of chance much like roulette, there have been several studies and a few legal opinions that state it is, in fact, a game of skill. One of the most notable opinions is that of Federal Judge Jack B. Weinstein in a case in New York State.
So, moving to section 750.314 – Winning at Gambling, we see the following:
Any person who by playing at cards, dice, or any other game, or by betting or putting up money on cards, or by any other means or device in the nature of betting on cards, or betting of any kind, wins or obtains any sum of money or any goods, or any article of value whatever, is guilty of a misdemeanor if the money, goods, or articles so won or obtained are of the value of not more than $50.00. If the money, goods, or articles so won or obtained are of the value of more than $50.00, the person is guilty of a misdemeanor punishable by imprisonment for not more than 1 year or a fine of not more than $1,000.00.
This rather strange law rules that winning at cards is a crime and the more you win, the higher the penalty. Why you would even bother to play in that case is anyone's guess! And as you may have noticed, the fact that it mentions 'playing at cards' means that poker is likely included.
It's so vague that we're not even sure about the $50 limit. Is that per hand, per day, per lifetime?
So this piqued our curiosity and we dug a little deeper into section 750.215 where we found the following:
Losing at gambling—Any person who shall lose any sum of money, or any goods, article or thing of value, by playing or betting on cards, dice or by any other device in the nature of such playing or betting, and shall pay or deliver the same or any part thereof to the winner, and shall not, within 3 months after such loss, without covin or collusion, prosecute with effect for such money or goods, the winner to whom such money or goods shall have been so paid or delivered, shall be guilty of a misdemeanor, punishable by a fine not exceeding 3 times the value of such money or goods. Such loser may sue for and recover such money in an action for money had and received to the use of the plaintiff; and such goods, article or valuable thing in an action of replevin, or the value thereof in an action on the case.
If you can understand that, we tip our hat to you. The language is so convoluted that it's hard to know what exactly is going on here at all. It appears that if you lose and pay the winner what is owed, then you could be found guilty of a misdemeanor. Then if you don't sue to recover your losses within three months, you must forfeit triple the amount you lost.
Bizarre doesn't even begin to describe this nonsensical and archaic law.
There are also rules that relate to keeping a building where gaming or gambling is taking place. Unfortunately, as we have no clear definition of gambling, we can only guess at what this might actually be. One thing we are sure of is that your own home is highly unlikely to be considered a building where gambling is taking place. We think this actually applies to those running illegal enterprises.
The good news is that we can find no record of anyone ever being arrested or charged for playing online poker in their own home.
Our foray into Michigan law tells us that the gambling laws are in dire need of an overhaul. The language and the laws are archaic and confusing and we struggle to see how any of them could be used to target online poker players. Happily this seems to be about to happen (more on that later).
The one place where the laws are clearer is in Chapter 432.201 – 432.226. Here we find the rules relating to licensed gambling. There's even a definitions section that makes everything easy to understand.
The crimes listed in this section include rigging a casino game, conducting unlicensed gambling activity within the state, attempting to evade paying the appropriate fees, and lying on a registration form for licensed gambling among others. The penalties for these crimes can be as much as 10 years in jail and/or a fine of up to $100,000.
These are obviously laws that target illegal games and gambling enterprises. They do not target the individual player. This means that residents of the state can play on one of the many offshore platforms that currently provide services to Michigan.
The history of gambling in Michigan
Michigan became a part of the newly formed United States as part of the Treaty of Paris in 1783. The area was sparsely populated for quite some time, but when the Erie Canal was completed in 1825, the population began to grow. The canal connected the territory to parts of New York City and trade with Michigan boomed.
When Michigan became a state in 1837, the logging industry was in full swing. It generated significant revenues for the state and created many jobs for both locals and new settlers. Although many of the loggers were isolated for much of their work, they would often venture into the nearest towns to spend their hard-earned cash. Gambling saloons and houses started to thrive and in Bay City one area that was known as Hell's Half Mile gained notoriety for its gambling activity.
Michigan felt the wrath of the righteous folk in the late and early 20th century with most forms of wagering outlawed. That didn't stop the underground scene from thriving and if one knew where to look, then there were plenty of games to be found.
Then, in 1933, the state approved pari-mutuel betting and the horse tracks. This was the only legislation relating to the gambling industry until 1972 when voters approved the establishment of a state lottery. This was also the same year that charitable gaming was allowed.
In 1993, the first tribal gaming compacts were signed. These allowed local native tribes to open casinos and the first of these was the Soaring Eagle Casino in Mount Pleasant run by the Saginaw Chippewa Tribe. Since then, more than a dozen tribal casinos have opened in the state.
1996 saw the first commercial casinos built in Michigan. These are located around Detroit and are the Greek Town, MGM, and Motor City.
The most recent development saw the governor sign several gaming bills that legalized online poker and casino gaming. Yet these bills have yet to be implemented so we still have to rely on those archaic laws we mentioned earlier.
Will we ever see online poker legislation in Michigan?
After several failed attempts, a bill was finally passed in 2019 that legalized online poker. The bill, HB4311 includes the legal framework for establishing a regulated online casino and poker industry within the state.
However, we are still a year or two away from seeing the first state-licensed online poker platforms in Michigan.
What about land-based gambling?
Michigan is home to both commercial and tribal casinos offering the complete range of casino table games and slots.
Residents of the Wolverine State can also take part in charitable gambling and play the state lottery while there is pari-mutuel wagering available at the state's only horse track at Northville Downs.
With so many gambling halls and casinos, it's hard to put an exact figure on the number of poker opportunities in the state. However, we do know that the largest poker room is at the Motor City Casino. This room has 17 tables and hosts several Texas Hold'em and Omaha tournaments a week.
Final thoughts
With state authorities in the process of establishing a regulated online casino and poker industry, those archaic laws we mentioned earlier can now be dismissed. It will be a while before the first state-regulated poker platforms begin operations but until then, residents can play at one of the many offshore poker platforms that currently service the state.
That said, we'd just like to remind you that the information given or opinions expressed above do not constitute legal advice.
Frequently Asked Questions
Is it legal to play online poker in Michigan?
Yes, it is. Although the existing laws are vague, the fact that the state has passed a bill to legalize online poker says it all. Online poker is legal and yes, you can play it in Michigan.
Is there a regulated online poker industry in Michigan?
Not yet, although it's in the works.
The time-frame for establishing a local regulated industry is unclear, but at a guess, it could be 2021 or 2022 before we see the first state-licensed online poker platforms in Michigan. Until then, residents of Michigan can continue to play poker on offshore platforms.
Can I open an online gambling business in Michigan?
Probably not. There will be licensed online gambling businesses within the state, but it's unclear as to who will own and manage these enterprises. It will likely be the existing commercial casinos or the tribal casinos that receive the first licenses. The average person will probably never be able to open their own online gambling business so we'd advise you not to try.