Poker & Gambling Laws in the state of Alabama, USA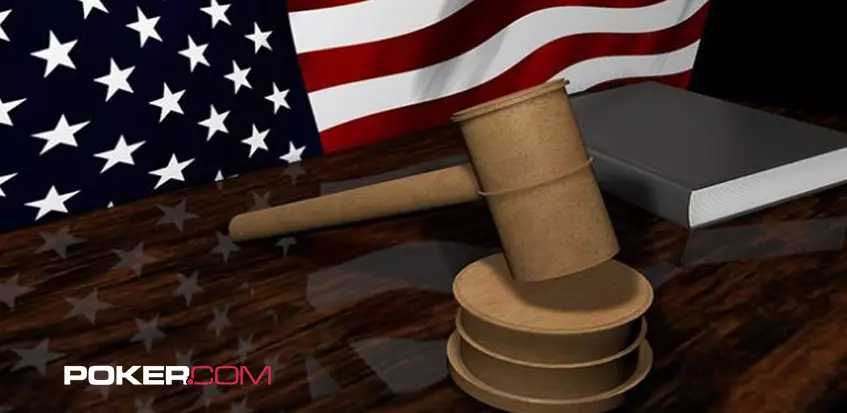 Due to the myriad of laws and regulation related to gambling in the United States, you might wonder is online poker legal in Alabama?
Online poker laws in the state of Alabama
Alabama has a reputation for being one of the most conservative states in the US and, as you may have guessed, this means that most forms of gambling are strictly prohibited.
To understand a little more about how the state views gambling, we're going to take a look at Title 13A – Criminal Code, Chapter 12 – Offenses Against Public Health and Morals, Article 2 – Gambling Offenses.
Before we go any further, it's important that we check out some relevant legal definitions found in Section 13A-12-20.
(3) CONTEST OF CHANCE. Any contest, game, gaming scheme or gaming device in which the outcome depends in a material degree upon an element of chance, notwithstanding that skill of the contestants may also be a factor therein.

(4) GAMBLING. A person engages in gambling if he stakes or risks something of value upon the outcome of a contest of chance or a future contingent event not under his control or influence, upon an agreement or understanding that he or someone else will receive something of value in the event of a certain outcome. Gambling does not include bona fide business transactions valid under the law of contracts, including but not limited to contracts for the purchase or sale at a future date of securities or commodities, and agreements to compensate for loss caused by the happening of chance, including but not limited to contracts of indemnity or guaranty and life, health or accident insurance.
What this means is that the state's interpretation of whether poker is a type of gambling boils down to whether or not the game "depends in a material degree upon an element of chance."
Of course, while we all know that poker is a game of skill, the argument doesn't hold much weight with Alabama legislators or the courts. In 2007, a precedent was set in Rhonda Garret and Judy Bates Queen vs. State of Alabama when the Court of Criminal Appeals ruled that Texas Hold'em was a game of chance and therefore considered a form of gambling.
As a result of this ruling, it's plausible that poker players in Alabama could be charged with what is known as "simple gambling" which is explained in detail in Section 13A-12-21.
Simple gambling.
(a) A person commits the crime of simple gambling if he knowingly advances or profits from unlawful gambling activity as a player.

(b) It is a defense to a prosecution under this section that a person charged with being a player was engaged in a social game in a private place. The burden of injecting the issue is on the defendant, but this does not shift the burden of proof.

(c) Simple gambling is a Class C misdemeanor.
However, if we take a closer look, there are a few things that could, in theory, be of importance to online poker players. In part (a) profiting from unlawful gambling activity is mentioned. This was previously defined as entering into an agreement to share in the proceeds when the activity is deemed to be making profits. At first glance, this would mean that online poker players could be exempt. However, by allowing gambling activity on your property (poker software on your PC) you could be considered a person who "advances gambling activity."
So what about social games? Well, there is a broad exception that allows social gaming in a private place. The only issue here is that no clear definition of what constitutes a social game appears anywhere in Alabama state law. Common sense tells us that this would include home games among friends and perhaps even games in private clubs, but whether or not actual cash can be involved is anyone's guess.
Those found guilty of simple gambling could face up to three months in jail and/or a fine of up to $500. That said, the authorities aren't too tough on offenders and police will usually break up a game only if it is reported or the stakes are quite high.
To date, there has never been an arrest within the state for playing online poker. That doesn't mean it won't happen in the future, but with police taking a very soft approach to illegal live games, we doubt that anyone will be knocking on your door and asking to see your PC.
The penalties for those who profit from or promote gambling activity are much harsher yet even so, major online poker providers seem unbothered by the threat of felony charges. Right now, several operators serve residents of the state and there seems to be no sign of that changing any time soon.
Strangely enough, despite the strict laws on profiting from organized gambling, there are several localities within the state that allow Bingo, the biggest game of chance there is.
The history of gambling in Alabama
The area that is now known as the state of Alabama was mostly controlled by local Native American tribes until the French, Spanish, and British each took their turn at controlling the territory. In the 1783 Treaty of Paris, the area was officially transferred to the United States and became a bonafide state in 1819.
It's hard to say with certainty how gambling evolved during this period, but it's generally believed that most gambling activity was limited to small games at local saloons. There are some records of local authorities trying to regulate games but nothing of real note.
It was only when riverboats started to become commonplace in Mobile Bay that the gambling industry truly took hold. Mobile Bay, famous for a significant Civil War battle, soon became a major port city and gambling flourished, particularly in the 'Shakespeare's Row' district.
By the early 1890s, there were two major racecourses which were Trotwood Park and the Jockey Club. But in 1901, the Alabama constitution stated that legislators could not authorize lotteries for any purposes. The term lotteries at the time encompassed any real money gaming and so this, in effect, placed a blanket ban on all gambling.
Oddly enough, the introduction of prohibition in 1915 actually helped the local gambling industry. As drinking alcohol went underground in illegal speakeasies, locals started gambling again and poker games could be found everywhere.
Then in 1918, when Fort Benning opened across the border in Georgia, savvy local businessmen in Alabama's Phenix City saw an incredible opportunity. Local officials were bribed and told to look the other way as the city became the go-to place for off-duty soldiers. The underground gambling scene continued to flourish although many of the games were said to be rigged. Military officers tried in vain to stop their men from visiting the city, but nothing could stop the Phenix City boom.
By the 1940s, U.S. Secretary of War Henry Stimson declared it the "wickedest city in America" while General Patton threatened to level it completely using tanks and even threatened to drop a bomb on it.
Then in 1954 local lawyer, Albert Patterson ran for Attorney General of Alabama. He promised to clean up the city and looked to be in good shape in the run up to the election. Unfortunately, he was assassinated before the public went to the ballots. The general feeling was that he was killed by those who wanted the city to remain the den of debauchery it had been for decades and a wave of public outrage ensued. Martial Law was declared and corrupt city employees and local businessmen went to prison.
Patterson's son, John ran for election and won outright. Not long after, many of the city's gambling houses and saloons were closed permanently and the gambling industry once again had to go underground.
The days of Phenix City's rise were also the same era that the legendary Julius "Little Man" Popwell hit the poker scene. An Alabama native, Popwell is still considered by many to be one of the greatest poker players to have ever lived. That's a big claim when the majority of his games were underground games in illegal gambling houses. Nevertheless, he was inducted into the WSOP Hall of Fame in 1996.
In the 1970s, state legislators were open to the idea of strictly regulated gambling. The Supreme Court ruled that pari-mutuel betting was constitutional but only under strict guidelines. As a result the local greyhound industry was born, but it wasn't until 1987 that horse racing followed. While dog racing is still popular within the state, horse racing failed to take off and the last race took place in 1992.
So what about bingo? As we mentioned earlier, the state allows bingo in certain localities due to a change to the constitution that took place in 1980. The majority of bingo providers are non-profit organizations, but there are also a few commercial ones. The most notable being the bingo parlor opened by the Poarch Band of Creek Indians in 1985. The group has also opened two further casinos, but there are no casino table games available at either.
Will we ever see online poker legislation in Alabama?
As one of the most conservative states, it's highly unlikely that Alabama legislators will ever introduce a bill on gambling in general, much less online poker. In fact, there has been no discussion at all that even remotely suggests that the regulation of online poker is under consideration.
The only development we can envisage in the near future relates to the Poarch Band of Creek Indians. They have offered somewhere in the region of $225 million to secure the exclusive rights to operate casino games within the state. Should that happen, they would certainly look to limit any online activity that would compete with their own operations.
What about land-based gambling?
As we mentioned earlier, the Poarch Band of Creek Indians operate three casinos in Alabama. They are quite small though and while they have bingo rooms, they have limited gaming opportunities with no poker rooms.
Alabama also allows pari-mutuel betting at greyhound tracks and there are several bingo providers dotted across the state.
Alabama has no state lottery.
Final thoughts
Although gambling is strictly limited within the state, the lack of legislation regarding online poker activity suggests that residents eager to play online can do so. The law is, of course, open to interpretation so please be aware that the opinions expressed here do not constitute legal advice.