North Dakota State Poker Laws and Regulations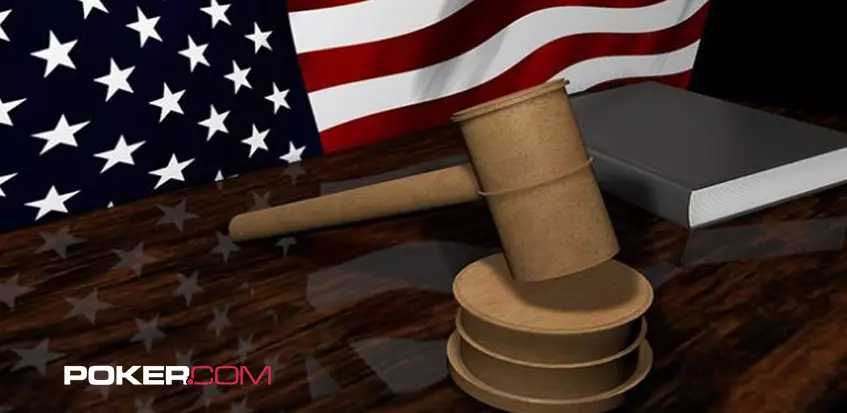 The Flickertail State has a thriving charitable poker industry, but what about the online game? Can North Dakotans who want to play online do so without breaking any laws? Is online poker legal in North Dakota?
Online poker laws in the state of North Dakota
There are parts of the North Dakota legal code that mention charitable poker, but that's as close as we get to anything of note on the game. So, as we have done with many other states, we need to take a look at the gambling laws in general to see if we can find anything relative to online poker.
The relevant sections of the law can be found in Title 12.1 – Criminal Code – Chapter 28 – Gambling and Related Offenses.
In the definitions section 12.1-28-01 we find the following:
"Gambling" means risking any money, credit, deposit, or other thing of value for gain, contingent, wholly or partially, upon lot, chance, the operation of gambling apparatus, or the happening or outcome of an event, including an election or sporting event, over which the person taking the risk has no control.
Directly below this we find a list of exemptions to the definition. These include contests of skill, the use of gambling equipment for academic studies, and business transactions.
The words "wholly or partially, upon lot, chance," in the definition suggests that poker is indeed included as a form of gambling, and the fact that it's not listed as an exemption adds weight to that belief.
However, there is the argument that poker is a game of skill as opposed to chance. This is an argument that many have backed in the past with the most notable being Federal Judge Jack B. Weinstein who, in a 2012 case in New York State, opined that the game was predominantly a game of skill.
It's anyone's guess whether the North Dakotan courts would see it this way so let's take a look at the provisions and punishments for unlawful gambling contained in section 12.1-28-02:
Except as permitted by law:
It is an infraction to engage in gambling on private premises where the total amount wagered by an individual player exceeds twenty-five dollars per individual hand, game, or event.
It is a class A misdemeanor to:
Sell, purchase, receive, or transfer a chance to participate in a lottery, whether the lottery is drawn in state or out of state, and whether the lottery is lawful in the other state or country;
Disseminate information about a lottery with intent to encourage participation in it, except that a legal lottery may be advertised in North Dakota; or
Engage in gambling on private premises where the total amount wagered by an individual player exceeds five hundred dollars per individual hand, game, or event.
One strange thing we note about this is that they refer only to gambling on private premises. Does that mean gambling in public is okay? You'll also notice that according to this, only gambling more than $25 is deemed illegal.
The punishment for betting more than $25 is a fine of up to $1,000. Bet more than $500 on a single hand and you could be found guilty of a Class A misdemeanor which carries a fine of as much as $3,000 and/or up to a year in jail.
While these laws may seem a little worrying, there's actually no record of them ever being used to target an online poker player. That means that North Dakotans can play online poker with no fear of getting into trouble with the law.
The same cannot be said for those who run illegal gambling enterprises. They face much more severe consequences as outlined in section 12.1-28-02(3) of the law:
A person is guilty of a class C felony if that person engages or participates in the business of gambling. Without limitation, a person is deemed to be engaged in the business of gambling if that person:
Conducts a wagering pool or lottery;
Receives wagers for or on behalf of another person;
Alone or with others, owns, controls, manages, or finances a gambling business;
Knowingly leases or otherwise permits a place to be regularly used to carry on a gambling business or maintain a gambling house;
Maintains for use on any place or premises occupied by that person a coin-operated gaming device; or
Is a public servant who shares in the proceeds of a gambling business whether by way of a bribe or otherwise.
These crimes can result in jail time of up to five years and/or a fine of as much as $10,000. Despite this, there are still several offshore poker companies that provide their services within the state.
The history of gambling in North Dakota
The history of gambling in the Roughrider State predates the colonial period and the arrival of European settlers. In fact, records show that the local Mandan Tribe played a game called the hoop and pole game. The hoop, which had some webbing covering it, was rolled along flat and level ground while the players tried to throw a pole through the hole in the middle. Other tribes in the area had similar games and players and spectators were known to gamble on the outcome.
The first European explorers were from France who transferred the area to Spanish rule in 1762. Then in 1802. The region remained sparsely populated for much of the 19th century until the railroads came in the 1870s. This saw a steady flow of new settlers make North Dakota their home.
The new railroad brought a lot of people to the city of Bismarck which became a real den of iniquity. It even once held the moniker of the 'Wickedest City' for a time during the 19th century. There were gambling halls and saloons aplenty, most of which were located on 4th Street. Crime was so violent that the area became known as 'Bloody Fourth'.
However, when the city began to expand, the local law enforcement put a stop to all the gambling and debauchery and Bismarck became a much more wholesome place to live.
North Dakota became the 39th state in 1889 (although technically it wasn't one) and soon after the constitution was amended to include the following:
The legislative assembly shall have no power to authorize lotteries or gift enterprises for any purpose, and shall pass laws to prohibit the sale of lottery or gift enterprise tickets.
Lottery at this time referred to all kinds of gambling and so real-money gaming was effectively banned for everyone. A few slot parlors continued to do business, but the gambling industry as a whole came to a grinding halt.
Charitable gaming was still allowed and in the absence of all other forms of gambling, it became hugely popular throughout the first half of the 20th century. However, this wasn't quite legal. So in 1976, the constitution was again amended to allow for charitable bingo and raffles. Then in 1987, pari-mutuel betting was also allowed for charitable organizations.
Off-track betting was permitted in 1989 and has been a roaring success ever since. Despite the state having very few race days, the industry generates a lot of revenue.
1992 saw the state sign the first tribal gaming compacts and in 2002 North Dakota established a state lottery which began selling tickets in 2004. The state lottery only allows multi-state draws which is quite unusual for an American state lottery.
2004 was also the year that North Dakotan Greg 'Fossilman' Raymer won the World Series of Poker Main Event.
Will we ever see online poker legislation in North Dakota?
Believe it or not, North Dakota was one of the very first states to explore the possibility of legalizing online poker. This was way back in 2005 when House Representative James Kasper sponsored a bill that would have legalized online card games. The bill passed in the house but was defeated in the senate.
Although there have been no attempts to pass through another online poker bill, it still remains a possibility. However, the fact that a sports betting bill was emphatically defeated in 2019 suggests that perhaps lawmakers feel that the state already has enough gambling options.
What about land-based gambling?
The Roughrider State has plenty to offer in terms of real-money gambling. There are five tribal casinos with a complete range of casino games although they have very few card tables. There's also the state lottery, pari-mutuel betting, off-track betting, and charitable gaming.
The charitable gaming scene is possibly the most popular with several charitable poker rooms located in the state.
Final thoughts
While there are plenty of live poker options available in the state, North Dakotans who want to play the online game are free to do so. There are no specific mentions of online poker in the state's legal code and there have been no arrests made for playing the game.
That said, we'd just like to remind you that the information given or opinions expressed above do not constitute legal advice.