North Dakota State Poker Laws and Regulations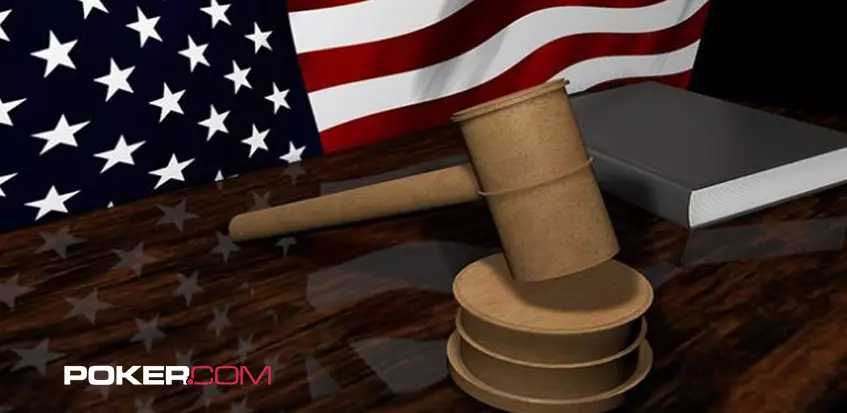 Is online poker legal in North Dakota?
The Flickertail State has a thriving charitable poker industry, but what about the online game? Can North Dakotans who want to play online poker do so without breaking any laws? 

Online poker laws in the state of North Dakota
There are parts of the North Dakota legal code that mention charitable poker, but that's as close as we get to anything of note on the game. So, as we have done with many other states, we need to take a look at the gambling laws in general to see if we can find anything relative to online poker. 
The relevant sections of the law can be found in Title 12.1 – Criminal Code – Chapter 28 – Gambling and Related Offenses. 
In the definitions section 12.1-28-01 we find the following: 
"Gambling" means risking any money, credit, deposit, or other thing of value for gain, contingent, wholly or partially, upon lot, chance, the operation of gambling apparatus, or the happening or outcome of an event, including an election or sporting event, over which the person taking the risk has no control.
Directly below this we find a list of exemptions to the definition. These include contests of skill, the use of gambling equipment for academic studies, and business transactions. 
The words "wholly or partially, upon lot, chance," in the definition suggests that poker is indeed included as a form of gambling, and the fact that it's not listed as an exemption adds weight to that belief. 
However, there is the argument that poker is a game of skill as opposed to chance. This is an argument that many have backed in the past with the most notable being Federal Judge Jack B. Weinstein who, in a 2012 case in New York State, opined that the game was predominantly a game of skill. 
It's anyone's guess whether the North Dakotan courts would see it this way so let's take a look at the provisions and punishments for unlawful gambling contained in section 12.1-28-02:
 Except as permitted by law:
It is an infraction to engage in gambling on private premises where the total amount wagered by an individual player exceeds twenty-five dollars per individual hand, game, or event.
It is a class A misdemeanor to:
Sell, purchase, receive, or transfer a chance to participate in a lottery, whether the lottery is drawn in state or out of state, and whether the lottery is lawful in the other state or country;
Disseminate information about a lottery with intent to encourage participation in it, except that a legal lottery may be advertised in North Dakota; or
Engage in gambling on private premises where the total amount wagered by an individual player exceeds five hundred dollars per individual hand, game, or event.
One strange thing we note about this is that they refer only to gambling on private premises. Does that mean gambling in public is okay? You'll also notice that according to this, only gambling more than $25 is deemed illegal. 
The punishment for betting more than $25 is a fine of up to $1,000. Bet more than $500 on a single hand and you could be found guilty of a Class A misdemeanor which carries a fine of as much as $3,000 and/or up to a year in jail. 
While these laws may seem a little worrying, there's actually no record of them ever being used to target an online poker player. That means that North Dakotans can play online poker with no fear of getting into trouble with the law. 
The same cannot be said for those who run illegal gambling enterprises. They face much more severe consequences as outlined in section 12.1-28-02(3) of the law:
A person is guilty of a class C felony if that person engages or participates in the business of gambling. Without limitation, a person is deemed to be engaged in the business of gambling if that person:
Conducts a wagering pool or lottery;
Receives wagers for or on behalf of another person;
Alone or with others, owns, controls, manages, or finances a gambling business;
Knowingly leases or otherwise permits a place to be regularly used to carry on a gambling business or maintain a gambling house;
Maintains for use on any place or premises occupied by that person a coin-operated gaming device; or
Is a public servant who shares in the proceeds of a gambling business whether by way of a bribe or otherwise.
These crimes can result in jail time of up to five years and/or a fine of as much as $10,000. Despite this, there are still several offshore poker companies that provide their services within the state. 

The history of gambling in North Dakota
The history of gambling in the Roughrider State predates the colonial period and the arrival of European settlers. In fact, records show that the local
Mandan Tribe
played a game called the hoop and pole game. The hoop, which had some webbing covering it, was rolled along flat and level ground while the players tried to throw a pole through the hole in the middle. Other tribes in the area had similar games and players and spectators were known to gamble on the outcome. 
The first European explorers were from France who transferred the area to Spanish rule in 1762. Then in 1802. The region remained sparsely populated for much of the 19th century until the railroads came in the 1870s. This saw a steady flow of new settlers make North Dakota their home. 
The new railroad brought a lot of people to the city of Bismarck which became a real den of iniquity. It even once held the moniker of the 'Wickedest City' for a time during the 19th century. There were gambling halls and saloons aplenty, most of which were located on 4th Street. Crime was so violent that the area became known as 'Bloody Fourth'. 
However, when the city began to expand, the local law enforcement put a stop to all the gambling and debauchery and Bisimarck became a much more wholesome place to live. 
North Dakota became the 39th state in 1889 (although technically it wasn't one) and soon after the constitution was amended to include the following:
The legislative assembly shall have no power to authorize lotteries or gift enterprises for any purpose, and shall pass laws to prohibit the sale of lottery or gift enterprise tickets.
Lottery at this time referred to all kinds of gambling and so real-money gaming was effectively banned for everyone. A few slot parlors continued to do business, but the gambling industry as a whole came to a grinding halt. 
Charitable gaming was still allowed and in the absence of all other forms of gambling, it became hugely popular throughout the first half of the 20th century. However, this wasn't quite legal. So in 1976, the constitution was again amended to allow for charitable bingo and raffles. Then in 1987, pari-mutuel betting was also allowed for charitable organizations. 
Off-track betting was permitted in 1989 and has been a roaring success ever since. Despite the state having very few race days, the industry generates a lot of revenue. 
1992 saw the state sign the first tribal gaming compacts and in 2002 North Dakota established a state lottery which began selling tickets in 2004. The state lottery only allows multi-state draws which is quite unusual for an American state lottery. 
2004 was also the year that North Dakotan Greg 'Fossilman' Raymer won the World Series of Poker Main Event. 

Will we ever see online poker legislation in North Dakota?
Believe it or not, North Dakota was one of the very first states to explore the possibility of legalizing online poker. This was way back in 2005 when House Representative James Kasper sponsored a bill that would have legalized online card games. The bill passed in the house but was defeated in the senate.
Although there have been no attempts to pass through another online poker bill, it still remains a possibility. However, the fact that a sports betting bill was emphatically defeated in 2019 suggests that perhaps lawmakers feel that the state already has enough gambling options. 

What about land-based gambling?
The Roughrider State has plenty to offer in terms of real-money gambling. There are five tribal casinos with a complete range of casino games although they have very few card tables. There's also the state lottery, pari-mutuel betting, off-track betting, and charitable gaming. 
The charitable gaming scene is possibly the most popular with several charitable poker rooms located in the state. 

Final thoughts 
While there are plenty of live poker options available in the state, North Dakotans who want to play the online game are free to do so. There are no specific mentions of online poker in the state's legal code and there have been no arrests made for playing the game. 
That said, we'd just like to remind you that the information given or opinions expressed above do not constitute legal advice. 
Is online poker legal in Ohio?
The Buckeye State has a relatively new bricks and mortar gambling industry, but what about the online game? Have state authorities made any provisions in their laws for online poker? 

Online poker laws in the state of Ohio 
The Ohio State statutes that cover gambling are a pretty long read, but luckily for us, there are some quite clear definitions that make understanding the laws much easier. 
The section of the state law that covers gambling is Title XXIX, Chapter 2915 of the Ohio Revised Code. 
Here we find the definition of games of chance which reads as follows:
"Game of chance" means poker, craps, roulette, or other game in which a player gives anything of value in the hope of gain, the outcome of which is determined largely by chance, but does not include bingo.
That's pretty straightforward. There's no argument here about poker being a game of skill as the law clearly states that in Ohio, it's considered a game of chance. 
In section 2915.02(A) we see the following list of activities that are recognized as gambling: 
(2) Establish, promote, or operate or knowingly engage in conduct that facilitates any game of chance conducted for profit or any scheme of chance;
(3) Knowingly procure, transmit, exchange, or engage in conduct that facilitates the procurement, transmission, or exchange of information for use in establishing odds or determining winners in connection with bookmaking or with any game of chance conducted for profit or any scheme of chance;
(4) Engage in betting or in playing any scheme or game of chance as a substantial source of income or livelihood;
Parts (2) and (3) don't really concern us as they refer to people who run games or promote gambling. Part (4) is a little more relevant to us as it affects regular players, but only those who make a significant income from the game. The only problem is that it fails to tell us how much someone would have to win before failing under this provision. 
We imagine that casual poker players have nothing to worry about. In fact, even if you win big at online poker, we doubt that the state authorities would even find out about it. 
All of this means that Ohioans can play on one of the many offshore poker platforms that service the state without fear of breaking any laws. 
Even so, let's take a look at the penalties for gambling in the Buckeye State which are as follows:
(K) Whoever violates this section is guilty of gambling, a misdemeanor of the first degree. If the offender previously has been convicted of any gambling offense, gambling is a felony of the fifth degree.
Ohioan law states that a misdemeanor carries a fine of up to $1,000 and/or jail time of up to 180 days. Repeat offenders can end up facing felony charges that could result in jail time of between 6 and 12 months and/or a fine of not more than $2,500. These punishments are mostly handed out to operators of illegal games and those who promote gambling. 
It's also worth noting that parts (2) and (3) that we looked at earlier seem to suggest that social home games are fine as they are not run for profit. 
The last section of law we'll take a look at is 2915.04 which states that:
(A) No person, while at a hotel, restaurant, tavern, store, arena, hall, or other place of public accommodation, business, amusement, or resort shall make a bet or play any game of chance or scheme of chance.
As a misdemeanor, public gaming carries a fine of $150 with no possibility of jail time. So that simply means that you should stick to playing your online poker at home. 
All of these provisions have had little impact on the online gaming industry as offshore poker companies continue to offer services to residents of the Buckeye State. 

The history of gambling in Ohio 
As far back as 1790, when Ohio was still a part of the Northwest Territory, the authorities tried their best to curtail gambling in all its forms. A law drafted in 1790 prohibited all forms of wagering. Then in 1795, a new law stated that inn and tavern owners could not have gaming equipment of any kind on their premises. 
When Ohio became a state in 1803, the new legislature immediately added new provisions to the existing laws on gambling. In 1805, all lotteries were prohibited unless they had received special permission from the state authorities. By 1830, the state removed the option to apply for permission to organize lotteries and banned any game of chance which effectively banned the state's last form of wagering. 
Even though the working class throughout the United States generally approved of gambling despite what their state's authorities said on the matter, things were different in Ohio. There's evidence to suggest that the ordinary folk disapproved of gambling. For example, in 1835, a group of citizens of high morals threatened to burn down Cincinnati's gambling house and hang all professional gamblers. Fortunately for gambler, Mayor Samuel W. Davies quickly shut down all saloons when he got wind of the plan. He then ordered the creation of a police force with 500 officers. 
It's no surprise then that at this time, there were very few gambling opportunities in the state. However, there was one place where the authorities had no jurisdiction — the river. Riverboat casinos flourished on the Ohio River although there were fewer than on the Mississippi River. 
One of the most famous gamblers of the time was a man named George H. Devol. Devol had been a cabin boy since running away from home and during his time on the boats had become interested in cards. George was a natural and quickly learned to play faro, poker, seven-up, three-card monty, and rondo. Interestingly, Devol was a gambler with morals and was known to return his winnings to losers on occasion. One such time, after relieving a minister of all of his cash, he promptly returned it and told him to 'sin no more'. 
When the riverboats began to lose trade, Devol moved to the railroads. His arrival in the carriages had a significant impact on gambling on the tracks. He once won a hand and took $1,200 from a railroad director who promptly banned gambling on trains. Devol then wrote a book about his life titled Forty Years a Gambler on the Mississippi which is quite the read. 
By the 20th century, Ohioans had all but given up on the possibility of real-money gambling ever coming back to the state. But the Prohibition Era changed everything. The underground alcohol scene thrived and speakeasies began to offer gaming opportunities. Local gangs such as the Mayfield Road Mob ran the scene in Toledo and Cleveland while there were other gambling rings in operation in Youngstown and Steubenville. 
The illicit gaming industry was doing so well that the state authorities decided that it was high time they also profited from the popularity of gambling. So in 1933, they legalized pari-mutuel betting. However, it was another four decades before they made the next move by establishing a state lottery in 1973. Then, in 1975 charitable gaming was introduced. 
In 2009, the state decided to license four commercial casinos and by 2011 race tracks had video lottery terminals installed. In 2017, the state governor signed a bill which legalized daily fantasy sports. And the latest development in the industry saw the state pass a sports betting bill in 2020. 

Will we ever see online poker legislation in Ohio?
There have been no attempts to pass online poker legislation in Ohio and it doesn't look like it could happen any time in the near future. However, the recent developments in the industry that saw the state legalize sports betting and daily fantasy sports suggest that lawmakers may be open to the possibility of regulated online poker. 
What about land-based gambling?
The last decade has seen some huge changes in the gambling industry in the Buckeye State. With the introduction of commercial casinos, gambling has grown in popularity and Ohioans are finally able to legally play casino games such as poker and blackjack. 
The most popular casino for card players is the Hollywood Casino Columbus. The poker room has 36 tables with No Limit Texas Hold'em games up to $10/$25 along with low stakes Omaha Hi and Hi/Lo games. Poker players can also play at membership clubs that have cleverly circumvented the law by not charging fees or taking a rake. 
There are seven racinos in the state that have pari-mutuel betting and slot machines. Ohioans can also play the state lottery or take part in charitable gaming. 
There are no tribal casinos in Ohio. 

Final thoughts 
There are no records of the state ever targeting an individual for playing poker online so we can assume that Ohioans that want to play the online game can do so with no worries at all. 
That said, we'd just like to remind you that the information given or opinions expressed above do not constitute legal advice. 
Frequently Asked Questions
Is there a regulated online poker industry in Ohio?
No, there are no licensed poker websites as the state has yet to introduce or pass legislation on the online game. However, there are several offshore companies that service the state. 
Can I legally play online poker in Ohio?
There's no reason why you can't. The state has no interest in pursuing individuals who play the game in the privacy of their own home. In fact, there are no records of any arrests ever made relating to online poker.
How old do I need to be to gamble in Ohio?
The state lottery, pari-mutuel betting and bingo all require players to be 18 or older. The casinos have a minimum age requirement of 21. 
There's no specific age limit for poker so it could be 18 if it's not in a casino. This is open to interpretation though so tread with care. 
Can I open an online gambling company in Ohio?
Not a chance. You cannot open a gambling enterprise in Ohio. If you break the local laws, you may even find yourself in breach of federal laws that could see you in prison. 
Do I need to pay taxes on my online poker winnings?
Yep, you do indeed. Both the Ohio state government and the IRS view any kind of poker winnings as a taxable income. Even worse is that fact that Columbus, Cleveland, Cincinnati, and Toledo also charge additional taxes on gambling winnings. 
Our advice is to speak with a qualified tax consultant to see how much you are required to pay depending on your own personal circumstances. 
Is there a game called Cincinnati poker?
There sure is. In this poker variation, each player gets four hole cards while four cards are dealt face down as community cards. 
After the ante and first round of betting, the community cards are turned over one at a time and then there's another chance to bet. After the cards are revealed, players form their best five-card hands. 
What about Ohio membership card rooms?
These are private card rooms that use a loophole to get around the laws that prohibit running games for profit. 
There are no tournament fees and the house doesn't take a rake. Instead they charge membership fees for the players to use the club. Law enforcement will sometimes shut down the games, but in many parts of the state, the police turn a blind eye to what's going on.