I Think We Caught a Hanger, Sarge – WSOP Edition
How poker cheaters could win bracelets at the Summer Online World Series Of Poker?
There are countless stories of gamblers trying to beat and cheat casinos and gambling machines using illegal methods – sometimes using physical devices, other times exploiting game mechanics. Online casinos and poker sites are also targets of scammers & cheaters, and in many cases, so are their customers.
This year the WSOP has decided to award WSOP bracelets (the most coveted items in poker) via 85 online events. Some poker players have voiced concerns about cheating during the series.
what cheating programs are y'all planning on using for wsop. is there an approved list

— ⚡️Jeff Madsen (@JeffMadsenobv) June 16, 2020
Cheating in the World of Gambling
If there is an 'edge' that can be exploited for profit by a gambler, there is always someone ready to exploit a loophole / angle for profit. The risks for cheaters are great, but so are the potential profits.
There have been some high profile cases of cheating in the world of gambling:
Video Poker Cheating – Back in 2009, Virtuoso pianist John Kane discovered an exploitable software bug in a video poker machine, and made millions exploiting it (before getting caught).
Blackjack Cheating – The MIT Blackjack team famously used card counting techniques and more sophisticated strategies to beat casinos at blackjack worldwide.
"GOD MODE" Poker Cheating – Danish Poker professional Peter Jepsen installed spyware on victims PC's in order to see their cards while playing against them. The scam lasted 6 years.
and the list goes on, and on..
How people cheat at online poker- and how could they cheat at WSOP Online?
There are a number of ways players can cheat ('gain an edge over opponents') on an online poker site.
Information sharing
Card Sharing between players on the same table can be used by players to squeeze players out of pots and to dodge ruin. An example of this in the wild is The Partouche Poker Tour 2009 final table – with players alleged to have used a variety physical signals to collude, and rake in the profits.
Online card-sharing can be done via IM (Skype, Discord, Facebook, ) or voice chat, or via screen-sharing apps.
Assistive tools
The online world brings a new set of problems. In many cases, sites cannot do much to identify offenders, or react.
ICM Tools and Push and Fold charts can be used both live and online (between hands, a player can check ranges via 'pushbot' apps or google sheets).
Commercial Poker Bots are available to play on many poker sites online, and can be programmed to work to the operators own specifications. Some run on auto-pilot, or with a human.
Realtime Advice Tools Solvers & real-time poker advice tools are banned by every poker site on earth. Many can be run on a separate PC & some use optical character recognition to evade detection. These tools will analyze and understand your specific situation and advise on the 'best' line to take. Poker sites have a hard time identifying abuse such as this.
Ghosting / Buying Stacks
Ghosting is getting a more experienced player to advise / effectively take over your game for you when you get to a meaningful stage in the tournament. Most players consider ghosting to be a form of cheating. Players' perceptions of your play style are voided and can be exploited for profit. There have been cases of players taking over for players during deep runs in major tournaments and having their winnings seized for this offense.
Multi Accounting
Back in 2007, the Poker Stars WCOOP Winner was stripped of their title and $1,228,330 prize for alleged multi-accounting.
Personally would love to see a compilation video of all of the times I've been cheated.

I think it's prevalent online, and one of the many many many landmines one has to dodge outside of just being a winning poker player.

I've never done either, but I expect it to be done to me

— 🎈Brandon Shack-Harris (@Oscillator_WSOP) June 10, 2020
What steps are Poker rooms taking to ensure the registered player is playing the game, and only the registered player, and to combat cheating / fraud in tournaments like this?
How can the world be sure whoever wins that online WSOP bracelet really won that bracelet?
Should poker sites add real-time biometric checks to make cheating more difficult in some cases?
Online poker room GGPoker (which is running a number of bracelet events) has biometric login on their public software feature roadmap – so it may get pushed to development and into reality soon.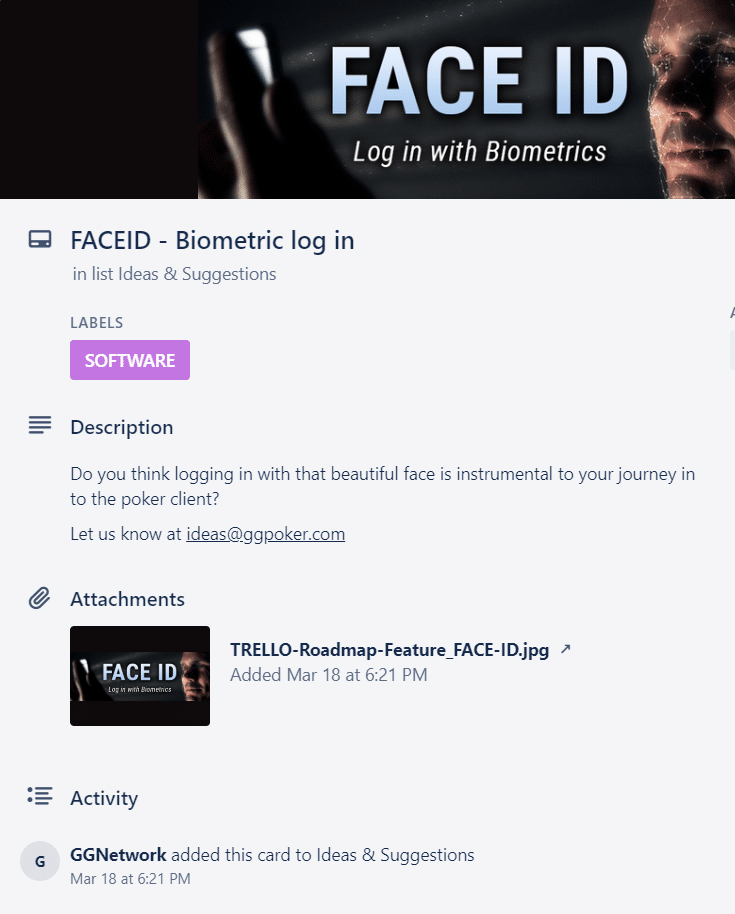 What other innovations would help to mitigate the risk of cheating during prestigious events like WSOP Online? Will the potential for online cheating somehow diminish the prestige of the Bracelets won online? Only time will tell.